San Diego Bridal Fitness Programs
Ready to Look Fabulous?
Contact Us Today!
Kick up your fitness level and escape the stresses of wedding planning by enrolling in a Bridal Fitness Program in San Diego.
Our Outdoor Bridal Fitness programs consist of:
Individualized 1-on-1 Sessions

Semi-Private or Bridal Party Groups

Participation in our existing coed Outdoor Fitness Classes

10-Day Crash Program for last minute dress fittings (includes a 10-day real food cleanse)

24-Day Challenge by Advocare to drop a couple of dress sizes before your big day

3 -12 Month Packages to help you reach your goals successfully

Monthly Body-Fitness Assessments to chart progress on your journey

Before-During-After Photos to add memories to your photo album 

60-Minute Full-Body Workouts that will challenge your fitness levels

Burn 400-1200 calories every workout
You will have an outlet to blow off steam, escape the stress of planning, develop new friendships and create a workout regimen that will stick with you beyond your wedding day.  Nicole C, San Diego
After three months you will feel stronger, look leaner, and begin to start looking fabulous in your dress as you go for fittings. We recommend a good four to six months to make significant changes in how your body looks. 
Bridal Fitness Packages start as low as

$99

per month
It's a high-intensity, time-efficient workout, which is what brides need when they're planning a wedding… Rome wasn't built in a day, so smaller changes equal lasting changes.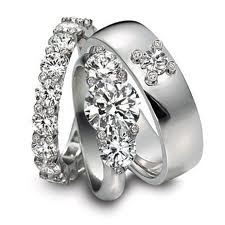 Read Articles Featured in the Media
Get in Touch

Wired Fitness: (619) 843-5157
Email

Connect with Us

Follow Wired Fitness