Youth Fitness & Sports Performance Training
Do you want your child to...
Physically prepare for sports?
Improve self-confidence & self-esteem?
Improve athletic performance?
Prevent overuse injuries?
If so, contact us today...
These days kids aren't playing outside to get healthy or fit, they are connected to their tablets, cell phones, computers, games and TV.  Our Youth Fitness Training Programs around San Diego will provide a fun, motivating atmosphere that will challenge your children to set and reach their goals, raise confidence in their abilities and performance and help them to discover their strengths. Our one-on-one, small group and large group programs are designed for all levels of athletes or non-athletes, boys and girls, from all sports and backgrounds. Our trainers will be there to guide, encourage, instruct and motivate your kids and help them to achieve their fitness goals.
Our Program Consists of:
Cardiovascular Training

Functional Strength Training

Core Strength & Power Training

Corrective Flexibility Training

Resistance Strength Training
Basic Biomechanics

Speed & Agility Training

Balance Training

Plyometrics

A Whole Lot of Fun & Sweat!
"Class Packages from $80 & One-on-One Sessions priced as low as $60"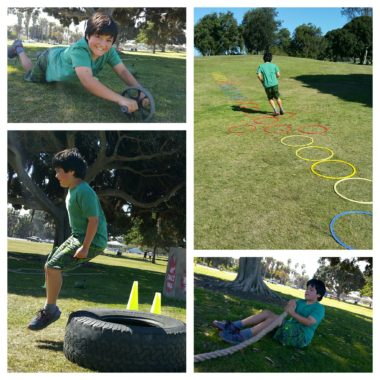 How Your Child Benefits:
Self-esteem and confidence improvement
Increased agility, speed and coordination
Increases in strength and power
Flexibility improvement preventing injuries
Decrease in body fat and weight maintenance
Sharpened balance
Strengthened core and improved posture
Improved cardiovascular and muscular endurance and function
Ability to concentrate better, improving memory skills and brain function
Heightened sports performance
Adoption of a health lifestyle

Your instructor for this awesome class and session will be Bryan Schuler.  He holds a Masters degree in Exercise Science, specializing in performance enhancement and injury prevention.  He also maintains several upper level certifications that will help take your child to new levels of athletics or just get them in better shape while adopting a healthy lifestyle.  See more about your instructor here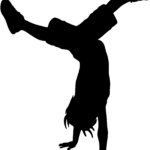 I wanted to let you know that Jesse is in his first month of football practice and is doing very well. He has grown 3+ inches in the last 6 months and is tall and skinny but he is also toned and conditioned and pretty fast. I attribute so much of his success on the time that he spent with you. You gave him the confidence and belief that he could be an athlete and compete. I thank you from the bottom of my heart for agreeing to work with him and being such a great mentor, coach, confidant and big brother to him! You made a huge difference in his life!
V. Hofstetter
Jesse's Mom
Classes are Saturday 8AM (kids/adults) & Sunday 9AM (kids only)
Get in Touch

Wired Fitness: (619) 843-5157
Email

Connect with Us

Follow Wired Fitness