I eat, sleep and breathe exercise and fitness.  Fitness has formed a foundation of my social, academic and working life for as long as I can remember.
From a big box gym personal trainer to the owner of one of the first outdoor fitness bootcamp companies in San Diego in 2002.  I continued to evolve my method of training and dietary advice.  I have a real passion for my workouts and it's probably my most important trait.  I believe in what I can do and work extremely hard in order for you to be happier, healthier, more confident with the physique you desire and want.  
The most important thing for you to know about me is that I will get you results and since this is a lifestyle, I'll be available to you 24 hours a day during this process.
Specialties
Functional Training
Core Training
Team Athletic Training
Sports Specific Training
Circuit Training
Group Training
Muscular Imbalance Correction
Bodybuilding and Power Lifting
Stability and Balance Training
Speed, Agility and Quickness Training
TRX Training
Macro Nutrient Planning
 Certifications & Education
California University of Pennsylvania, MS, Exercise Science:  Performance Enhancement & Injury Prevention
East Carolina University, BSBA
National Academy Of Sports Medicine (NASM) – Performance Enhancement Specialist (PES), Certified Personal Trainer (CPT), Youth Fitness Specialist (YES), Fitness Nutrition Specialist (FNS)
National Association of Speed and Explosion (NASE) – Level II Speed Coach
American Heart Association CPR and AED Certified
What Can I Do for You?
Create individualized exercise programs, assess posture, muscular imbalances, and your fitness level

Provide sound nutritional advice

Assist in goal creation, implementation, and monitor success

Provide motivational training and support

Incorporate fitness into your lifestyle improve joint stability, core and back strength

Develop lean muscle mass and overall strength

Increase fat loss, resting metabolism, and heart efficiency

Improve your body image and self esteem

Take you to the next level of fitness both in mind and body
Bryan Schuler MS, PES
Owner & Master Trainer

Performance Enhancement Specialist 

Fitness Nutrition Specialist

(619)843-5157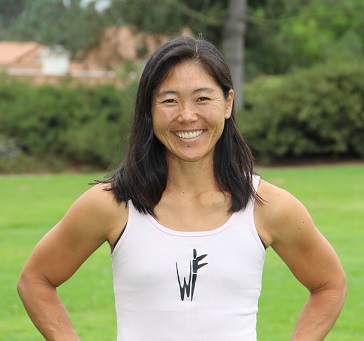 I was born and raised in Upland, California, where I did gymnastics through junior high school and (springboard) diving in high school.  I continued diving at U.C. San Diego, where I won 3 division III national championships and set the national record for 3-meter (which stood for 10 years).  Although I did extensive conditioning with gymnastics and was introduced to weight training with the UCSD Swimming and Diving Team, I hadn't followed a consistent exercise regimen until many years later in 2010, when I started doing weight training and high intensity intervals on my own as part of an overall wellness program.  Looking for something new for exercise, I started taking Wired Fitness classes during the summer of 2012, and I was hooked.  I loved the endless variety of work outs, I loved being outdoors, and I loved doing it all with a group.
I see so many people out there who want to incorporate consistent, challenging exercise into their lives, and I want to help them reach their goals.  So, in May of 2013, I became a certified personal trainer with the National Academy of Sports Medicine (NASM), so I could show them that they could achieve their fitness goals and have a great time doing it – the Wired Fitness way.
Certifications & Education
National Academy Of Sports Medicine (NASM) – Certified Personal Trainer

American Heart Association CPR and AED Certified

Race Guards Certified
Sheri Kono, NASM
Personal Trainer & Bootcamp Instructor
(858) 751-4786