We will be starting Youth Fitness Classes at Mission Bay Park for ages 8-17 on January 14, 2017.  These classes will accomodate ALL levels from beginner to advanced.  Some of the benefits you can expect to recieve for your athletes:
Self-esteem and confidence improvement
Increased agility, speed and coordination
Increases in strength and power
Flexibility improvement preventing injuries
Decrease in body fat and weight maintenance
Sharpened balance
Strengthened core and improved posture
Improved cardiovascular and muscular endurance and function
Ability to concentrate better, improving memory skills and brain function
Heightened sports performance
Adoption of a health lifestyle
These classes will run on Saturday's 9:15AM & Sunday's 9:00AM (start times subject to change)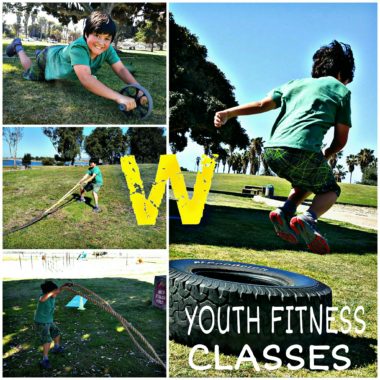 Your instructor for this awesome class and session will be Bryan Schuler.  He holds a Master's Degree in Exercise Science, specializing in performance enhancement and injury prevention.  He also maintains several upper level certifications that will help take your child to new levels of athletics or just get them in better shape while adopting a healthy lifestyle.  See more about your instructor here.
Contact him at 619.843.5157 with any questions or concerns.
Are You Ready for a Challenge?
The below challenge can be done using weight plates, dumbbells, barbells, kettle bells, medicine balls, gallon water bottles or even grocery bags filled with sand.
The lunges are per side
Adjust the #'s based on your fitness level, just keep it progressing by the day.
Challenge yourself and push past your normal limits to achieve the best results.
Let me know if you have any questions.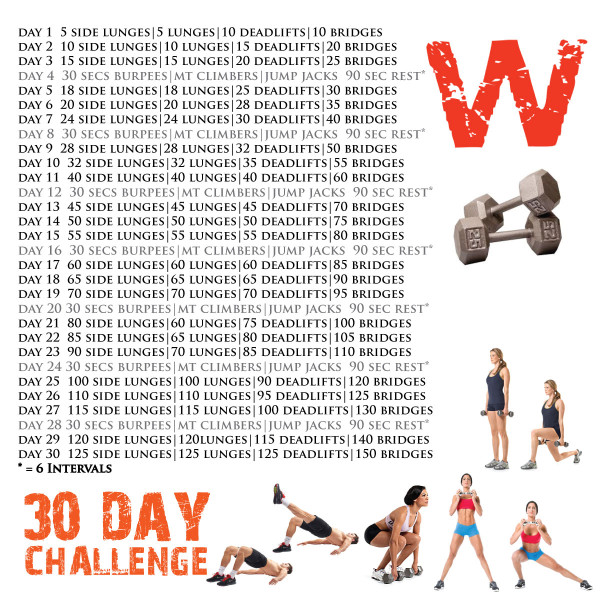 Enjoy a class on us….
…for showing your support for Wired Fitness and it's trainers, both past and present.  Your vote is important to our staff so we can continue to change lives in San Diego as one of the 'Top' Bootcamp and Personal Training companies.  Since 2008 we have been the 'best' choice by many local companies, see some of our awards.  To continue this journey we need your endorsement.  By voting and sharing your support via Facebook, Twitter, Google+, Instagram, LinkedIn, you get a free class to use in addition to your current schedule or to throw in anytime for non-members.
We hope all of you are enjoying your Summer so far with friends, and loved ones.  Remember all it takes is 3 hours a week to make some awesome changes in your bodies.  More evening Mission Bay classes coming soon, and Doyle Park-UTC starting soon with some later morning and Friday evening classes.
FREE Class Coupon*  (See restrictions and info below)  
Don't forget to 'TAG' me on Facebook/Twitter/Instagram using #wiredfitness.  Add a Tip & Share to Facebook and/or Twitter to get the free class!
Thanks for your support and loyalty,
Bryan Schuler
Welcome!

 
Get Started TODAY…. 
Drop-ins are available during the week at $20 and $15 for weekends
Try our classes and experience our fun, challenging, and intense Outdoor Fitness Classes for

FREE

!  
If you're ready to 'Get Started'  

Click Here
Introductory Specials and Summer Packages Available!

Teacher & Military Discounts Available!
Inquire Today  619.843.5157
1-on-1 Personal Training, Semi-Private Training and Private Groups also available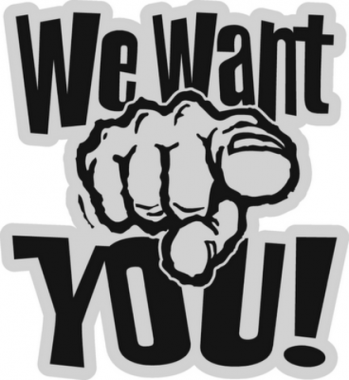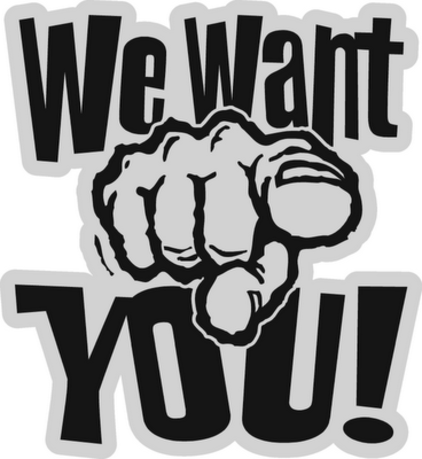 We will be holding classes, semi-private (2-4 participants) training, and 1-on-1 private sessions at Doyle Park off Regents Rd. in the La Jolla Colony – UTC Area starting MAY 2014.   Some proposed time slots for classes and small group training are:
Monday – Friday 900AM
Tuesday's & Thursday's 700AM | 800AM | 1200PM
Friday's 500PM
If you'd like to train at a different time convenient for your schedule, please contact a Staff Member today!

Why BOOTCAMP?
When you workout outdoors in our San Diego bootcamp fitness classes, you are in an ever-changing environment  – even in the most beautiful climate of San Diego. You must adjust swiftly to different terrain, inclines, declines, obstacles and climates. This improves your body-mind connection, agilty, balance and coordination. YOU BURN MORE FAT AND CALORIES!! You also get an immediate sense of accomplishment! Our Outdoor San Diego Bootcamp or Functional Fitness Classes are the best way to rejuvenate your mind, body and spirit. Extensive research continues to show the many benefits of outdoor fitness, including: Dramatic increases in fitness levels! Ability to burn more calories! A measurable reduction in stress! An increased feelings of well-being!
Working out outdoors in our Bootcamps will leave you feeling alert, refreshed and uplifted. Our Bootcamps are 'ongoing' and typically run in four-week intervals, meeting two to six times per week. These fitness classes run 60 Minutes in duration. We accommodate ALL ages and fitness levels and you have the ability to burn 400-1100 calories per class session, and 1200 – 3300 per week. You will develop: Flexibility, Strength, Cardiovascular and Muscular Endurance, Speed and Agilty, Balance and Coordination, Core Stability and Strength, Power, and Improve your Fat Burning Machine!
What should I expect?
Every day is a different 60-minute intense and challenging workout! Our program is a 'Full Body' functional interval-style fitness program including activities such as: Active and Dynamic Flexibility, TRX Workouts (Carmel Valley & Mission Bay PM) Calisthenics, Body Weight Movements, Running, Agility-Cardio Drills, Med Ball Drills, Obstacle Courses, Partner Drills, Plyometrics, Muscular Confusion Drills, and Core Exercises
What do I need to bring to class?
All of your Bootcamp equipment is provided! You MUST bring your own mat, water, towel (workout gloves are a plus)…Please wear sturdy, comfortable sneakers that will support our activity. Dress in layers when it's cooler out. Mats and Workout Gloves are now being sold on the Registration Form during your signup process.

Will I fit in with the group?
The Bootcamp class is geared towards every fitness level and for ALL Ages.Current participants range from 10 – 68 yrs. old, and lifestyles from sedentary to athletic. The class is designed with exercises that can be modified for beginners and made more difficult for the advanced. Whatever your fitness level you will be welcomed into the group! We all have similar goals here….Fat loss, tone and develop muscles, increase our cardiovascular levels, improve endurance and develop strength.
Can I bring a friend?
We encourage you to bring friends or partners to the class. Their first class will be FREE. You receive free classes for your referrals signups. Signup 3 friends and receive a FREE MONTH OF BOOTCAMP!
Registering, Scheduling, and Attendance?
You MUST complete an online Registration Form prior to attending any of our Bootcamps. If you need assistance with the form you should call us to assist you a couple of days before your session. You can start off with any package, or for example, you chose a 2 class per week program, and decided you wanted to attend 3 classes, you can be easily upgraded. You can mix and match your classes between any of our Bootcamp locations to accommodate your busy schedule. The Wired Staff would like you to communicate your schedule either weekly or monthly, drop-ins may not get to participate if the classes are full. Acceptable communication for scheduling is in writing via email (Trainer email addresses are on the Trainer Bio's Page) Class begin at the scheduled time, so tardiness, unless communicated is not tolerated. If you arrive late, immediately warmup and mingle into the group without disruption. Classes will also be held weather permitting and it is up to each trainer whether they want to cancel their class or not. It is your responsibility to communicate with your trainer to avoid any confusion regarding conditions. More information about this will be found on the Policies and Procedures Form you MUST complete prior to attending any packaged program at Wired Fitness.
How is My Progress Tracked, and How Soon Will I See Results?
Your progress can be tracked with monthly measurements. We will conduct a bodyfat caliper test, girth measurements, scale weight, and photographs. These tests will be conducted after the Saturday Bootcamp, and specific class days during the week when there aren't back to back classes, or single trainers (ask your instructor for details).
In our classes you have the ability to burn 400-1100+ calories each workout based on the individual. Performance improvements such as, strength, energy, endurance, can be present in as little as three to five classes (participating in a 3+ class per week program). Unless you are physically active and participating in additional fitness programs, either individually or supervised on your off days, one to two classes a week may not be enough for success. Visual results, body fat reduction, size loss, can take 2-8 weeks depending on the individual, the off-day fitness activities, their eating habits, and their bodies adaptation to the program(clients have dropped dress sizes, pant sizes, 15+ lbs in a months program, but every individual is different)
MUST 
REGISTER
 FIRST!
These days kids aren't playing outside to get healthy or fit, they are connected to their tablets, cell phones, computers, games and TV.  Our Youth Fitness Training Programs around San Diego will provide a fun, motivating atmosphere that will challenge your children to set and reach their goals, raise confidence in their abilities and performance and help them to discover their strengths. Our one-on-one, small group and large group programs are designed for all levels of athletes or non-athletes, boys and girls, from all sports and backgrounds. Our trainers will be there to guide, encourage, instruct and motivate your kids and help them to achieve their fitness goals.
Our Program Consists of:
Cardiovascular Training

Functional Strength Training

Core Strength & Power Training

Corrective Flexibility Training

Resistance Strength Training
Basic Biomechanics

Speed & Agility Training

Balance Training

Plyometrics

A Whole Lot of Fun & Sweat!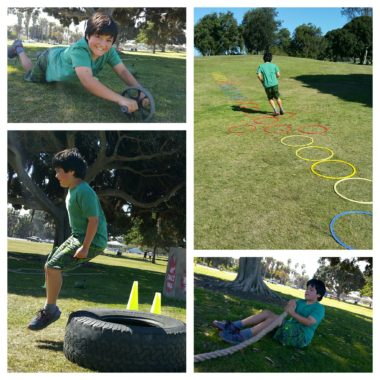 How Your Child Benefits:
Self-esteem and confidence improvement

Increased agility, speed and coordination

Increases in strength and power

Flexibility improvement preventing injuries

Decrease in body fat and weight maintenance

Sharpened balance

Strengthened core and improved posture

Improved cardiovascular and muscular endurance and function

Ability to concentrate better, improving memory skills and brain function

Heightened sports performance

Adoption of a health lifestyle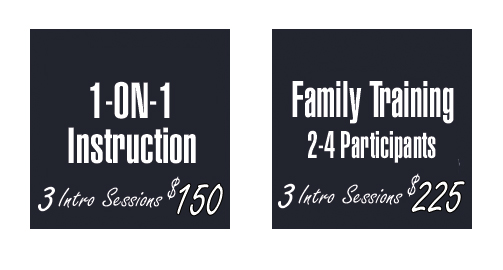 Your instructor for this awesome class and session will be Bryan Schuler.  He holds a Masters degree in Exercise Science, specializing in performance enhancement and injury prevention.  He also maintains several upper level certifications that will help take your child to new levels of athletics or just get them in better shape while adopting a healthy lifestyle.  See more about your instructor here