Starting NOV 2017 we will be offering a new class time in a location from our past…  Wired Fitness San Diego has been offering, challenging, intense and fun outdoor personal training groups for the past 16 years.  It's been about 4 years since we help a bootcamp in Liberty Station so help us start this awesome location back up. 
We will be offering the follow in class times to start:
TTH 6-7AM
TTH 9-10AM (or 930-1030AM)
To help us promote this new spot we will be offering new or returning clients 50% OFF their first month.  Bring a friend or more for additional savings! 
Three friends equals your 2nd month FREE.
Are You Ready for a Challenge?
The below challenge can be done using weight plates, dumbbells, barbells, kettle bells, medicine balls, gallon water bottles or even grocery bags filled with sand.
The lunges are per side
Adjust the #'s based on your fitness level, just keep it progressing by the day.
Challenge yourself and push past your normal limits to achieve the best results.
Let me know if you have any questions.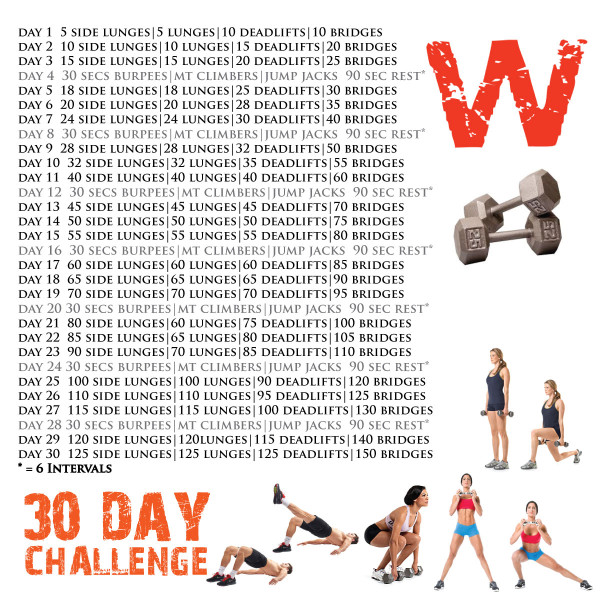 We are excited to bring you a 'NEW' class to our lineup!   This class will be instructed by Sheri Kono, targeting a Beginner to Intermediate fitness level participant.
Solana Highlands Park – Del Mar
San Diego, CA 92130
(click direction link on place holder on map for driving directions)
Solana Highlands Park-Del Mar Outdoor Fitness Schedule
TUESDAY-THURSDAY
930AM
TRAINER: SHERI

View Solana Highlands Park – Del mar in a larger map

No Equipment Needed!  Just YOUR Body!
Fast Mt Climbers:  50 REPS

Squat Jumps:  50 REPS

Pushups:  50 REPS

Static Toe Up 'Deep' Lunges:  50 REPS

Slow Mt Climbers:  50 REPS

Y Squats:  50 REPS

Prisoner Forward Lunges:  50 REPS

Squat Thrust Jumps:  50 REPS

Dirty Dogs:  50 REPS*
From a pushup position, push the butt back as high as possible while keeping the legs stiff and straight.  After this, you will drop the hips towards the ground without touching the ground.  You will be in the end position of a dive bomber.  From a V position to a banana position.
Record time and challenge yourself to beat it weekly.  The record is about 11 Mins 15 Secs.
Personal Trainer Food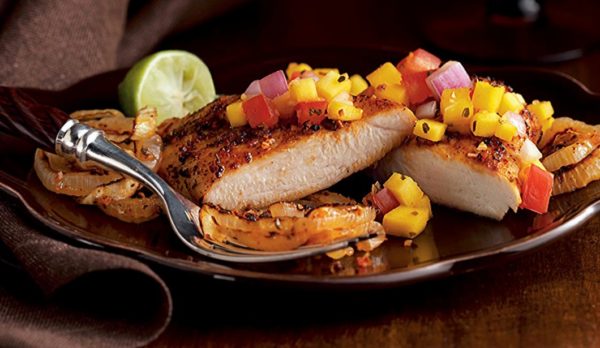 Prepared for YOU!  Shipped Frozen in Dry Ice!
Ready to eat!  No hassle!  1/3 of the cost of eating out!
COUPON CODES = singleparent = $75 OFF | relief60 = $60 OFF
Worth every penny…

I started going to boot camp in April because my girlfriend had been going for a year and loved it! I bought ten classes and joined her at the Carmel Valley location. I have never seen results so quickly. I originally dreaded going to class and now I love it!   Bryan is an awesome trainer and genuinely cares about your fitness goals. If you ever want to challenge yourself try a Wired class! It's an awesome workout and worth every penny.  

Why BOOTCAMP?
When you workout outdoors in our San Diego bootcamp fitness classes, you are in an ever-changing environment  – even in the most beautiful climate of San Diego. You must adjust swiftly to different terrain, inclines, declines, obstacles and climates. This improves your body-mind connection, agilty, balance and coordination. YOU BURN MORE FAT AND CALORIES!! You also get an immediate sense of accomplishment! Our Outdoor San Diego Bootcamp or Functional Fitness Classes are the best way to rejuvenate your mind, body and spirit. Extensive research continues to show the many benefits of outdoor fitness, including: Dramatic increases in fitness levels! Ability to burn more calories! A measurable reduction in stress! An increased feelings of well-being!
Working out outdoors in our Bootcamps will leave you feeling alert, refreshed and uplifted. Our Bootcamps are 'ongoing' and typically run in four-week intervals, meeting two to six times per week. These fitness classes run 60 Minutes in duration. We accommodate ALL ages and fitness levels and you have the ability to burn 400-1100 calories per class session, and 1200 – 3300 per week. You will develop: Flexibility, Strength, Cardiovascular and Muscular Endurance, Speed and Agilty, Balance and Coordination, Core Stability and Strength, Power, and Improve your Fat Burning Machine!
What should I expect?
Every day is a different 60-minute intense and challenging workout! Our program is a 'Full Body' functional interval-style fitness program including activities such as: Active and Dynamic Flexibility, TRX Workouts (Carmel Valley & Mission Bay PM) Calisthenics, Body Weight Movements, Running, Agility-Cardio Drills, Med Ball Drills, Obstacle Courses, Partner Drills, Plyometrics, Muscular Confusion Drills, and Core Exercises
What do I need to bring to class?
All of your Bootcamp equipment is provided! You MUST bring your own mat, water, towel (workout gloves are a plus)…Please wear sturdy, comfortable sneakers that will support our activity. Dress in layers when it's cooler out. Mats and Workout Gloves are now being sold on the Registration Form during your signup process.

Will I fit in with the group?
The Bootcamp class is geared towards every fitness level and for ALL Ages.Current participants range from 10 – 68 yrs. old, and lifestyles from sedentary to athletic. The class is designed with exercises that can be modified for beginners and made more difficult for the advanced. Whatever your fitness level you will be welcomed into the group! We all have similar goals here….Fat loss, tone and develop muscles, increase our cardiovascular levels, improve endurance and develop strength.
Can I bring a friend?
We encourage you to bring friends or partners to the class. Their first class will be FREE. You receive free classes for your referrals signups. Signup 3 friends and receive a FREE MONTH OF BOOTCAMP!
Registering, Scheduling, and Attendance?
You MUST complete an online Registration Form prior to attending any of our Bootcamps. If you need assistance with the form you should call us to assist you a couple of days before your session. You can start off with any package, or for example, you chose a 2 class per week program, and decided you wanted to attend 3 classes, you can be easily upgraded. You can mix and match your classes between any of our Bootcamp locations to accommodate your busy schedule. The Wired Staff would like you to communicate your schedule either weekly or monthly, drop-ins may not get to participate if the classes are full. Acceptable communication for scheduling is in writing via email (Trainer email addresses are on the Trainer Bio's Page) Class begin at the scheduled time, so tardiness, unless communicated is not tolerated. If you arrive late, immediately warmup and mingle into the group without disruption. Classes will also be held weather permitting and it is up to each trainer whether they want to cancel their class or not. It is your responsibility to communicate with your trainer to avoid any confusion regarding conditions. More information about this will be found on the Policies and Procedures Form you MUST complete prior to attending any packaged program at Wired Fitness.
How is My Progress Tracked, and How Soon Will I See Results?
Your progress can be tracked with monthly measurements. We will conduct a bodyfat caliper test, girth measurements, scale weight, and photographs. These tests will be conducted after the Saturday Bootcamp, and specific class days during the week when there aren't back to back classes, or single trainers (ask your instructor for details).
In our classes you have the ability to burn 400-1100+ calories each workout based on the individual. Performance improvements such as, strength, energy, endurance, can be present in as little as three to five classes (participating in a 3+ class per week program). Unless you are physically active and participating in additional fitness programs, either individually or supervised on your off days, one to two classes a week may not be enough for success. Visual results, body fat reduction, size loss, can take 2-8 weeks depending on the individual, the off-day fitness activities, their eating habits, and their bodies adaptation to the program(clients have dropped dress sizes, pant sizes, 15+ lbs in a months program, but every individual is different)
MUST 
REGISTER
 FIRST!