Wired Fitness' 8 Week Lifestyle Challenge begins on April 1, 2018.   Is summer ready for you?  In 8 weeks you will shed fat, strengthen, tone and sculpt your body, increase your fitness levels, and most importantly, transform your lifestyle to carry these results with you. It incorporates individualized nutrition planning, expert personal training, and engaging group bootcamp classes to transform your body into a new you. 
We will not have you starving your brain with drastic calorie restrictions, you will eat foods that you crave, prepare your meals from recipes and not just eating bland foods.  This type of eating will stay with you long term.  You won't yo-yo and bounce back from your results.  
We will teach you how to lose weight and improve your fitness in a fun and rewarding way.  Learn how to strip the fat, lose the extra weight, without damaging your metabolism and body.
What's Involved?
Exercise.  The amount is up to you!  We recommend a minimum of 3 workouts a week, the more the better.  One of these sessions should be with a WF trainer individually, a workout created by your trainer or an outdoor bootcamp class.
Nutrition.  We will introduce you to fast, easy, health and delicious foods in line with your goals that the whole family can enjoy.  No bland foods that will leave you straying away from your plan.  All of the recipes can be created with multiple servings you will be able to use throughout the week.  You will learn how to create delicious meals so you can come up with meals on your own after the 8 weeks have ended.  Every participant will have their macros calculated based on their goals and lifestyle.
Motivation & Support.  This starts withing you.  That animal is hiding inside of you, hibernating, waiting to be unleashed.  We will teach you how to set goals, achieve them, so you can overcome obstacles, both mental and physical, and lean to reach your full potential.  You will build friendships with existing members and be part of a supportive group atmosphere.  The trainers are available for you in case you run into roadblocks or have questions to ensure success.
Results.  Set your mind to it and get shocking results.  This isn't only about weight loss so we will create two categories, one for body composition and one for fitness levels.  $50 from each participant will go into the pot and the winners of each category, one male and female, will split the winnings.
This is what you need to know.  We will conduct measurements at the beginning and on the last day of the 8 week challenge.  We will also do a mini fitness test to determine improvements in that category.  The entry fee is $150 for non-members (includes a free Saturday bootcamp class) and $50 for current members.  $50 from each participant will go into the the prize pot!  You can add additional bootcamp classes, private training or exercise programs designed for you to do independently at a discount rate.  Please advise and we will accommodate.  You can still participate in the challenge without being entered into the contest (for those out of town).  This challenge sold separately is valued over $700.  
To join simply click here and complete the informational registration,  click on 8 week program in our store and get ready to change your life.   
Starting NOV 2017 we will be offering a new class time in a location from our past…  Wired Fitness San Diego has been offering, challenging, intense and fun outdoor personal training groups for the past 16 years.  It's been about 4 years since we help a bootcamp in Liberty Station so help us start this awesome location back up. 
We will be offering the follow in class times to start:
TTH 6-7AM
TTH 9-10AM (or 930-1030AM)
To help us promote this new spot we will be offering new or returning clients 50% OFF their first month.  Bring a friend or more for additional savings! 
Three friends equals your 2nd month FREE.
Are You Ready for a Challenge?
The below challenge can be done using weight plates, dumbbells, barbells, kettle bells, medicine balls, gallon water bottles or even grocery bags filled with sand.
The lunges are per side
Adjust the #'s based on your fitness level, just keep it progressing by the day.
Challenge yourself and push past your normal limits to achieve the best results.
Let me know if you have any questions.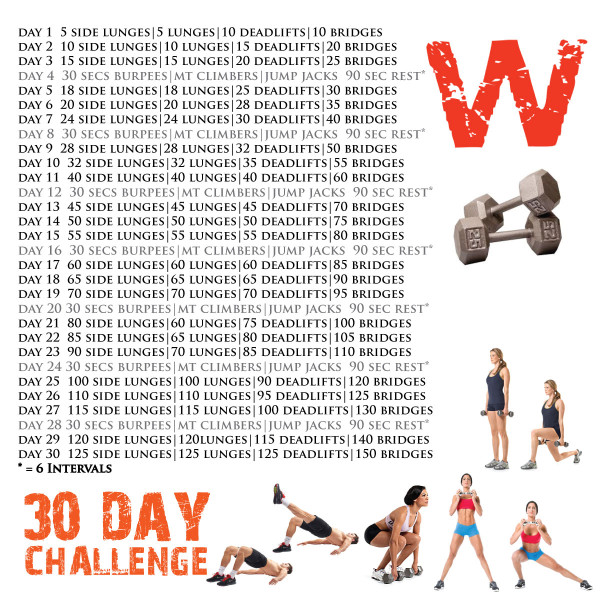 WHEN:  NOVEMBER  2, 2013 @ 8:00AM
WHERE:  MISSION BAY PARK (GPS:  1392 EAST MISSION BAY DRIVE, 92109)
DETAILS & RSVP VIA THE WF FACEBOOK EVENT PAGE
We are excited to bring you a 'NEW' class to our lineup!   This class will be instructed by Sheri Kono, targeting a Beginner to Intermediate fitness level participant.
Solana Highlands Park – Del Mar
San Diego, CA 92130
(click direction link on place holder on map for driving directions)
Solana Highlands Park-Del Mar Outdoor Fitness Schedule
TUESDAY-THURSDAY
930AM
TRAINER: SHERI

View Solana Highlands Park – Del mar in a larger map

No Equipment Needed!  Just YOUR Body!
Fast Mt Climbers:  50 REPS

Squat Jumps:  50 REPS

Pushups:  50 REPS

Static Toe Up 'Deep' Lunges:  50 REPS

Slow Mt Climbers:  50 REPS

Y Squats:  50 REPS

Prisoner Forward Lunges:  50 REPS

Squat Thrust Jumps:  50 REPS

Dirty Dogs:  50 REPS*
From a pushup position, push the butt back as high as possible while keeping the legs stiff and straight.  After this, you will drop the hips towards the ground without touching the ground.  You will be in the end position of a dive bomber.  From a V position to a banana position.
Record time and challenge yourself to beat it weekly.  The record is about 11 Mins 15 Secs.
Personal Trainer Food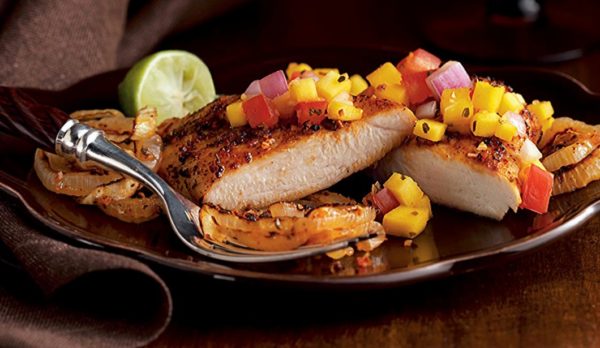 Prepared for YOU!  Shipped Frozen in Dry Ice!
Ready to eat!  No hassle!  1/3 of the cost of eating out!
COUPON CODES = singleparent = $75 OFF | relief60 = $60 OFF
Worth every penny…

I started going to boot camp in April because my girlfriend had been going for a year and loved it! I bought ten classes and joined her at the Carmel Valley location. I have never seen results so quickly. I originally dreaded going to class and now I love it!   Bryan is an awesome trainer and genuinely cares about your fitness goals. If you ever want to challenge yourself try a Wired class! It's an awesome workout and worth every penny.