Starting NOV 2017 we will be offering a new class time in a location from our past…  Wired Fitness San Diego has been offering, challenging, intense and fun outdoor personal training groups for the past 16 years.  It's been about 4 years since we help a bootcamp in Liberty Station so help us start this awesome location back up. 
We will be offering the follow in class times to start:
TTH 6-7AM
TTH 9-10AM (or 930-1030AM)
To help us promote this new spot we will be offering new or returning clients 50% OFF their first month.  Bring a friend or more for additional savings! 
Three friends equals your 2nd month FREE.
Are You Ready for a Challenge?
The below challenge can be done using weight plates, dumbbells, barbells, kettle bells, medicine balls, gallon water bottles or even grocery bags filled with sand.
The lunges are per side
Adjust the #'s based on your fitness level, just keep it progressing by the day.
Challenge yourself and push past your normal limits to achieve the best results.
Let me know if you have any questions.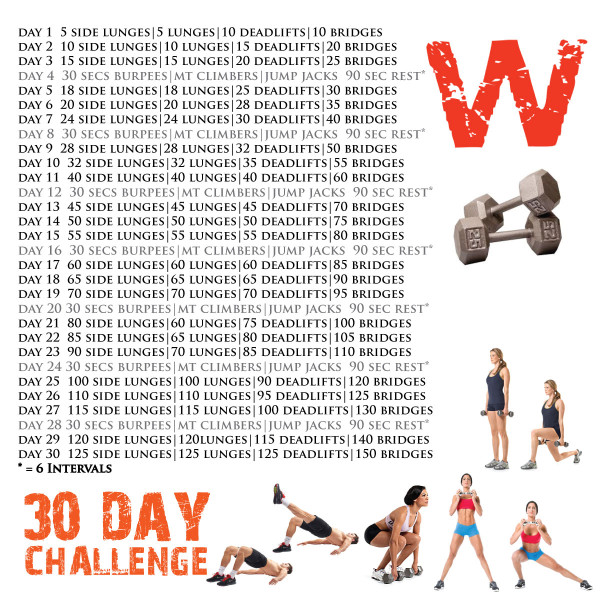 Enjoy a class on us….
…for showing your support for Wired Fitness and it's trainers, both past and present.  Your vote is important to our staff so we can continue to change lives in San Diego as one of the 'Top' Bootcamp and Personal Training companies.  Since 2008 we have been the 'best' choice by many local companies, see some of our awards.  To continue this journey we need your endorsement.  By voting and sharing your support via Facebook, Twitter, Google+, Instagram, LinkedIn, you get a free class to use in addition to your current schedule or to throw in anytime for non-members.
Vote for Wired Fitness  HERE!
We hope all of you are enjoying your Summer so far with friends, and loved ones.  Remember all it takes is 3 hours a week to make some awesome changes in your bodies.  More evening Mission Bay classes coming soon, and Doyle Park-UTC starting soon with some later morning and Friday evening classes.
FREE Class Coupon*  (See restrictions and info below)  
Don't forget to 'TAG' me on Facebook/Twitter/Instagram using #wiredfitness.  Add a Tip & Share to Facebook and/or Twitter to get the free class!
Thanks for your support and loyalty,
Bryan Schuler
Try our classes and experience our fun, challenging, and intense Outdoor Fitness Classes for

FREE

!  
If you're ready to 'Get Started'  

Click Here
Introductory Specials and Summer Packages Available!

Teacher & Military Discounts Available!
Inquire Today  619.843.5157
1-on-1 Personal Training, Semi-Private Training and Private Groups also available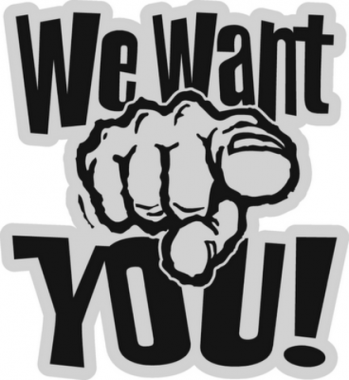 We will be holding classes, semi-private (2-4 participants) training, and 1-on-1 private sessions at Doyle Park off Regents Rd. in the La Jolla Colony – UTC Area starting MAY 2014.   Some proposed time slots for classes and small group training are:
Monday – Friday 900AM
Tuesday's & Thursday's 700AM | 800AM | 1200PM
Friday's 500PM
If you'd like to train at a different time convenient for your schedule, please contact a Staff Member today!
WHEN:  NOVEMBER  2, 2013 @ 8:00AM
WHERE:  MISSION BAY PARK (GPS:  1392 EAST MISSION BAY DRIVE, 92109)
DETAILS & RSVP VIA THE WF FACEBOOK EVENT PAGE
We are excited to bring you a 'NEW' class to our lineup!   This class will be instructed by Sheri Kono, targeting a Beginner to Intermediate fitness level participant.
Solana Highlands Park – Del Mar
San Diego, CA 92130
(click direction link on place holder on map for driving directions)
Solana Highlands Park-Del Mar Outdoor Fitness Schedule
TUESDAY-THURSDAY
930AM
TRAINER: SHERI

View Solana Highlands Park – Del mar in a larger map