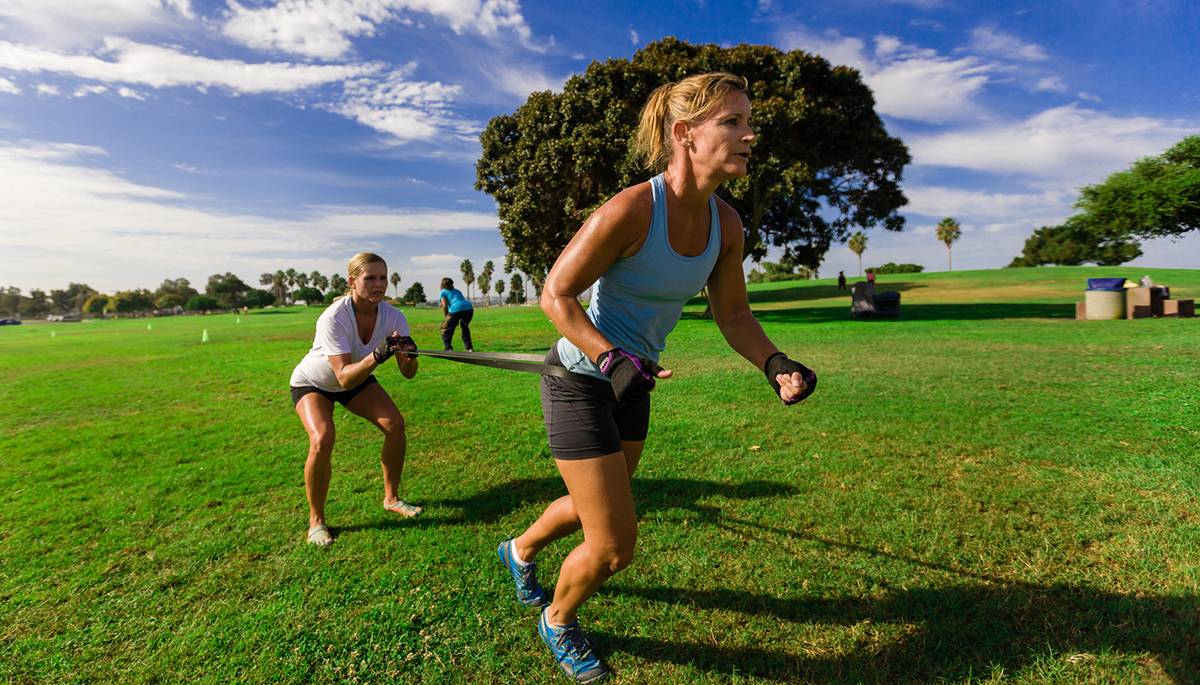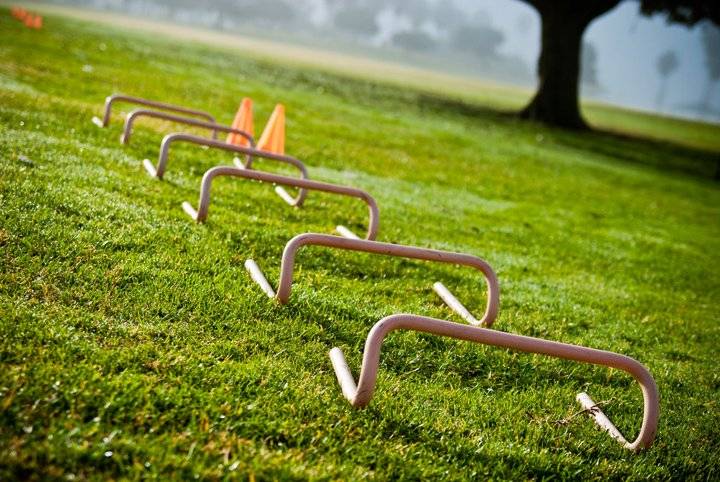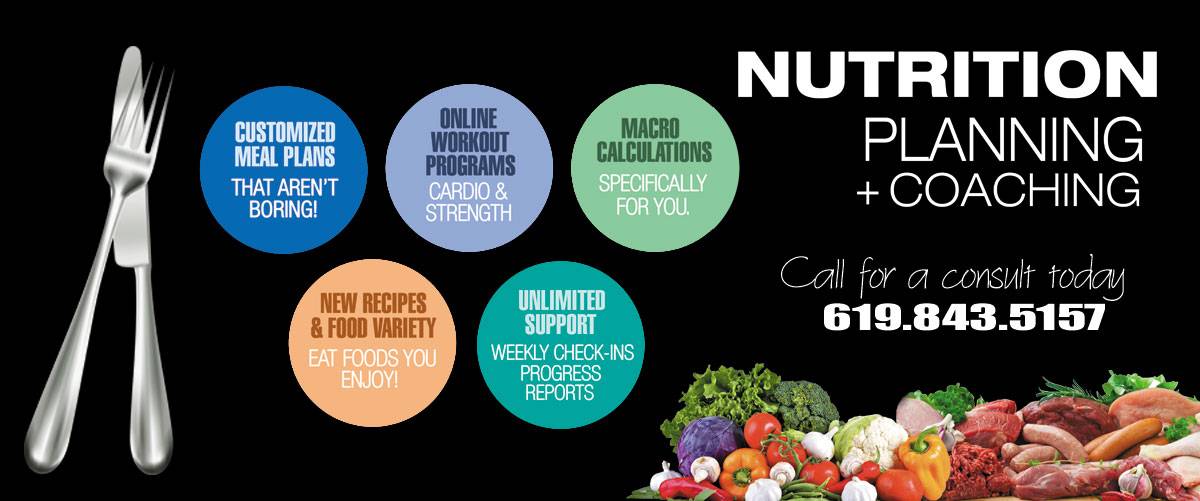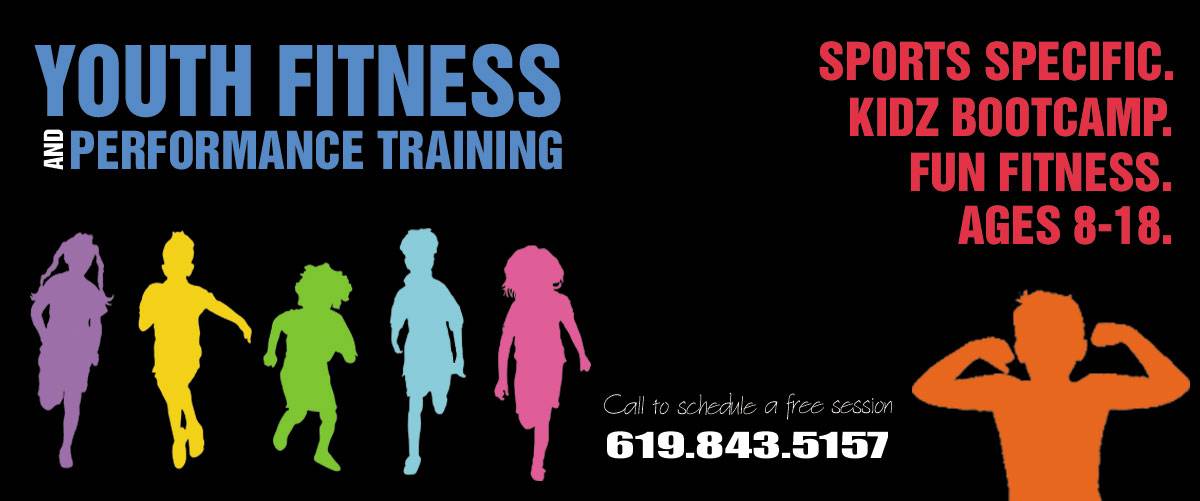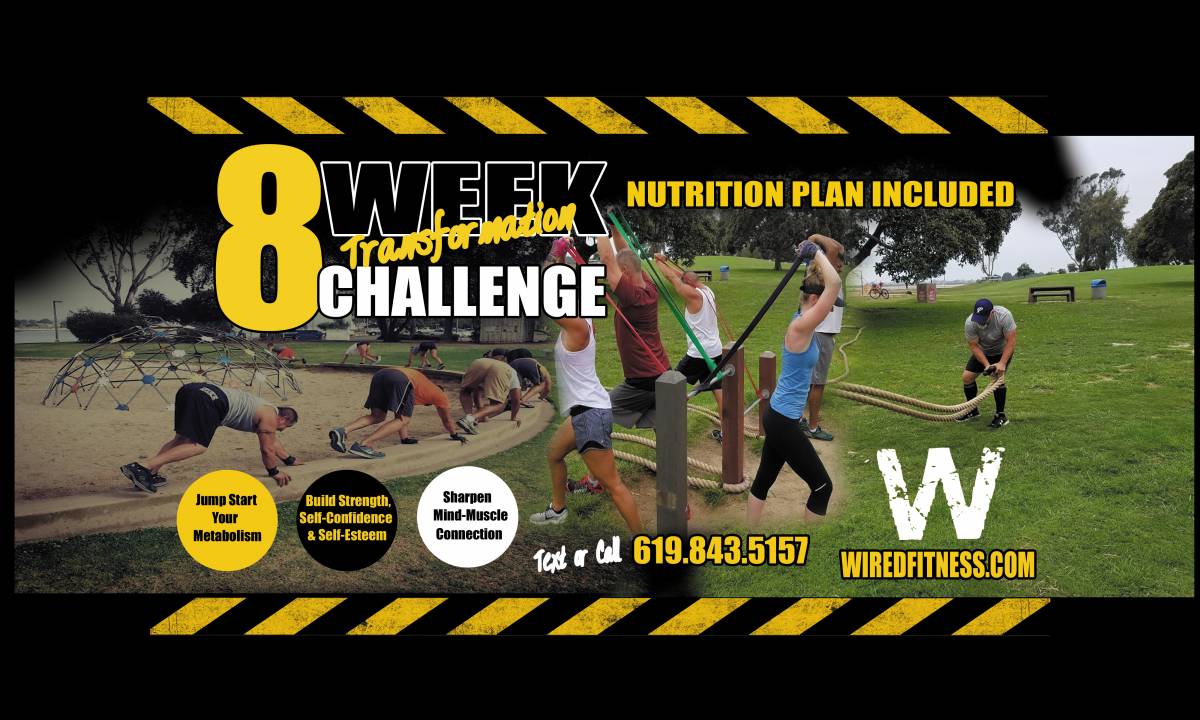 It's hard doing it on your own, at Wired Fitness San Diego we have created a culture of motivation in our fitness bootcamp classes!  We motivate you into learning how to get fit for life and help you maintain this progress over time.  We track your progress by measurements and before and after pictures while participating in our outdoor boot camp training programs. Our convenient schedule of morning and after work classes help to ensure you can fit us in your daily routine. We suggest you attend class a minimum of three days per week, although you can participate as much as you want with our unlimited packages!  Your training journey starts with a free class or consultation.  From there your trainer will set a schedule for you based on your goals, and other activities you are participating in. 
Your program will include:
A constantly varying workout regimen

HIIT interval styled training sessions 

Body assessment & composition testing (Optional)

Personalized macro & nutrition plan (Optional add-on)

San Diego's 'Best' Outdoor Fitness Bootcamp Class
San Diego Bootcamp,  Group Fitness Class, Personal Training, Youth Fitness
Service Second to None!

I believe it time to give a review for Wired Fitness as I have been attending the classes on and off for almost five years now. I initially found Wired Fitness through a Daily Deal. I was skeptical of daily deals in general as I had been unhappy with similar services offered in the past. I did my homework and read up on the company through Yelp reviews. I was relieved to see the positive comments for all of the trainers. Long story short I purchased the deal and have never stopped attending.  Each instructor has their own style and routines and I believe you find your favorite and find your place within the group. Most of the long time clients are friendly and approachable to try to help the new members as much as possible. When you are a new student motivation is a tough thing to come by when it is so easy to quit. Bryan and Amber have always been first to step up and try and help with form and  critiques for a better form or posture. They are receptive to issues brought to their attention, if you bring it to their attention.  Example would be I had injured my groin and worked with the trainers when I needed to modify the exercise as to not prolong the injury. Not once can I think of did I receive anything but the most personal care and input.  As I stated during 3 years I have been with them I have tried other "boot camp" classes and fitness programs but I keep coming back.   To me their service to their clients is second to none. They push, cheer, consul and motivate to the best of their ability. Fact is it comes down to you and your willingness to endure a little discomfort in your muscles while your body adjusts to a new feeling.  You can be in shape, out of shape and somewhere in the middle and their workouts will push you and your limits!   I would and do recommend them every chance I get!