Looking for a way to boost up participation in your current Corporate Wellness Program, kick off a new one, or build some camaraderie and team spirit, in a healthy way…  Create a Corporate 5K fun run todayStacy K., Human Resource Mgr-Wellness Coordinator
Road Races and running groups are a great way to bring groups together and raise awareness of a cause.  Planning an event can be overwhelming at times and takes more time an expertise than organizations realize.  Wired Fitness' Training Staff can assist and guide you through this process so you can focus on the underlying goal.  Let us be a part of your event to make it a success.
Event Management
Let Wired Fitness assist you and your wellness committee in hosting a perfect event.  We can help set your event for success through budget creation, event planning and time-line preparation to keep you on target.  If you're just looking to get started, or for someone to handle the whole event, partner with Wired Fitness San Diego to create the event your TEAM is looking for.
Certified Course and Logistics
We will create and design a measurable course that will be mapped out prior to the event, supervised throughout the race to avoid any race time confusion, and manned by a motivational support staff.
Timing and Start/Finish Line Management
We are ready to time your race with accuracy.  Wired Fitness will offer insight on the best method of timing for your needs while overseeing the finish line to ensure accuracy and success for the runners.  All races will have that Big Race feel to create the excitement you are looking to create.
Leave the hours of planning to us!
Hardcore bodybuilders, powerlifters, and other weightlifters eat a ton of protein in a day. OK, they don't eat a "ton", but they do eat more than the average person.
Just how much protein do they eat?
How much protein do you eat?
How much protein is appropriate?
Can we eat too much protein?
If so, what are the side effects?
The ultimate question is: How much protein should I eat in a day?
As with how much fat to eat in a day and how many carbs to eat in a day, it all depends on a couple factors:
Age

Body size

Diet

Activity level

Lifestyle
The recommended amount of protein for a healthy adult is 0.8 grams of protein per kilogram of bodyweight. Since a kilogram is roughly equal to 2.2 pounds, that translates into .36 grams of protein per pound of bodyweight.
Get Some!
An exception to this rule is the recommended levels for pregnant women, which say that pregnant women should eat 10 grams more each day than the recommended amount. Lactating women require an additional 15 grams of protein during the first six months of nursing, and an additional 12 grams after that.
I firmly believe that this recommendation is grossly inadequate. In fact I wouldn't recommend any less than .8 grams of protein per pound (rather than per kilogram) of body weight, for people looking to maintain a healthy body composition, and I wouldn't recommend any less than 1 gram of protein per pound of body weight for people looking to gain muscle.
Males who participate in regular vigorous exercise typically will eat from 1 to 1.5 gram of protein per pound of body weight. This can be both positive and negative for the body. The additional protein will assist in muscle recovery and fat loss, but the effects of digesting the protein will place additional stress on the body.
Why Should I Limit My Protein Intake?
While protein is as vital to cellular metabolism as oxygen, there certainly lies a threshold for healthy and unhealthy consumption levels especially for those in poorer health. Processing protein requires a lot from kidneys and liver which is why those with problems with either of those organs are often ordered by their physicians to eat a lower protein diet.
An indirect drawback from excessive animal protein consumption is its effect on the cardiovascular system. Since many meats contain a fair amount of saturated fat, this can lead to atherosclerosis, or hardening of the arteries, as well as obesity.
For example, only 25% of a T-bone steak's calories come from protein while the rest comes from saturated fat. Even a leaner cut of beef like a flank steak is still roughly 50% fat. The same holds true for eggs. Only 31% of eggs' calories come from protein. Fish and chicken are certainly better sources of protein.
Remember when eating a diet higher in protein to drink plenty of water in order to replenish the considerable amount lost during protein metabolism. Try and stay on the safe side by avoiding extreme high-protein diets full of saturated fats like the ketogenic diets (Atkins) and you will be in much better physical standing.
To Gain Muscle:
I recommend 1 gram of protein per lb of lean body mass for males and females who exercise at least 3 times per week and are trying to gain muscle mass.
A 200 lb man with 10% bodyfat would aim to consume about 180 grams of protein in a day. That's 6 meals with an average of 30 grams of protein per meal, and THAT, my friends, is quite doable.
Get Some!

If you have trouble consuming that much protein with food alone, I highly suggest you pick up some Optimum Nutrition Protein Powders, a source of inexpensive, high quality protein. One extra protein shake a day could make all the difference in the world.
To Lose Fat:
I recommend .8 grams of protein per lb of lean body mass for males and females who exercise at least 3 times per week and are trying to lose body fat.
A 150 lb woman with 25% bodyfat would aim to consume about 90 grams of protein in a day. That's 3 meals with 20 grams of protein per meal and 3 snacks with 10 grams of protein, and THAT, my friends, is also very doable.
More importantly, keeping your unhealthy fat consumption and processed carbohydrate consumption low, will go a long way to preserve your health for the long haul.
Thanks!  The Wired Fitness Bootcamp Staff

1. Squats
2. Pull up | Reclined Pull | Band Rows
3. Hanging Leg Raise | Prisoner Leg Drops | Hip Drives
4. Jump Lunge | Walking Lunges
5. Bicycles
6. Mountain Climbers
7. Squat High Jumps
8. Reverse Lunge Kicks
9. Wide-Close-Diamond Push Ups
10. Burpee Stars
How to do the workout: Each of the exercises in the list must be completed for 45 seconds each with no rest in between exercises. The lines with more than option is a choice based on your equipment availability. After all 10 exercises are completed you may rest for 30 seconds that completes set #1 of 3. Once the 30 second rest period is up we will perform 2 more sets totaling about 30 minutes total give or take a few minutes depending on your timing.
For an 'Low Cost' Introductory Package
If you have been trying to lose weight, you've probably tried exercising.  You've also heard me say that low intensity cardio is NOT ideal when it comes to fat loss.
You need to focus on high intensity exercise (HIIT, Bootcamp, etc…).   Today, I'm gonna bust another common exercise myth:
"You must work out every day to see results." Have you ever fallen for this myth?
Don't worry. Most people have at some point.  To be completely honest, this myth is really just a technique that salesmen use to sell gym memberships and exercise equipment.
Let me start by saying… this is NOT true.
You DO NOT need to exercise every day to see results.  In fact, exercising every day can actually be downright harmful.  It can make it harder to burn fat. Here's why – Training every day doesn't allow your body the time it needs to recover, so you end up overtraining.
What happens when you overtrain?
Fat-storing hormones flood your system!
That's why 'just eating less' doesn't work either. When you just eat less, you trigger your body's starvation mode.
When this happens, your body does everything it can to hold onto fat… because it doesn't know when it might get to eat again.
When you exercise too often, the SAME THING happens.  In other words, exercising every day will DESTROY your results and your chances of ever getting a flat, firm stomach.
The solution?
Try training for no more than four days a week. If four workouts per week doesn't change your body fast, your program stinks!

Do you exercise because you want to lose weight?
Well, if so, Low intensity cardio is NOT the best way to go about burning fat.
 Low intensity workouts are great for building endurance, but they're not the best choice if your goal is weight loss. When your muscles have to continuously contract for 30, 45 or 60 minutes (such as the case for low intensity cardio), that energy has to come from somewhere. The body is stubborn and doesn't want to burn fat for energy so it often times eats up your muscle instead during this type of training.  This immediately kills your metabolism and it robs your body of strength and athleticism.
Why should you care about your muscles?
 Because the more muscle you have, the more calories you burn, even at rest- You have to treat your hard earned muscle like GOLD- As it's what keeps your metabolism revving.  Even if you're goal isn't muscle growth, you need to AVOID losing muscle just for the fat loss benefits alone!  If you lose muscle, you're making it harder to lose weight, not easier.  One of the keys to getting ripped – for girls and guys – is exercising in a way that stimulates your metabolism, even after you've stopped exercising.  
When it comes to cardio, scientific research shows that high intensity cardio is significantly more effective than low intensity cardio.
Why?
High intensity cardio forces your body to keep burning fat and calories after you stop training.  Think about this for a second.  If you do low intensity cardio, you'll burn calories ONLY during exercise.  When you stop exercising, you stop burning calories.  But imagine this…
Even AFTER you've stopped exercising, your body burns fat. You could be sitting on the couch, watching TV, and your body would still be burning fat and getting you lean.  That's what happens when you do high intensity cardio.  Instead of jogging, walking or swimming for 30 to 45 minutes, do high intensity cardio.
Do short, quick circuits of body weight exercises such as jumping jacks or burpees, similar to how we put together your Bootcamp workouts.  For example, do burpees for 20 seconds, then take a 10 second rest.  Repeat the circuit 8 times.
Now – there's important lesson coming up.  It's about a Fat Loss Myth – "Just eat less and you'll lose weight." Unfortunately, it's not that simple.In fact, this advice can be downright harmful.  Cutting calories is NOT the way to lose weight.
In a few days, you'll find out why……
Body Weight Tabata


4-6 Rounds
20 sec Speed Squats
10 sec rest
20 sec Burpees
10 sec rest
20 sec Mountain Climbers (keep neutral spine)
10 sec
20 sec Speed Skips (in place) (lift knee above hip)
10 sec rest
20 sec Speed Squats
10 sec rest
20 sec Burpees
10 sec rest
20 sec Mountain Climbers (keep neutral spine)
10 sec
20 sec Speed Skips (in place) (lift knee above hip)
The Burpee!
Here is a great article written by BJ Gaddour…..
There was a time when Mike Tyson was the baddest man on the planet. Everything about the former heavyweight champion of the world was intimidating: the way he dressed in all black shorts without the traditional robe of his competitors, the way he used to rock his head side to side back and forth like he had mental problems, and the way he came into the ring all sweaty and lathered up like a caged beast ready for battle. Without a doubt, Iron Mike used to win his fights before they even started.
Look no further than his world famous ring entrance to the Tyson vs. Spinks fight, arguably the most intimidating entrance in Boxing history:
As you can see in that video, Spinks looked like he was about to soil his pants.
In the world of fitness, if there's one exercise that could rival Tyson's reign of terror in his prime, it would have to be the burpee. In fact, whenever my campers or clients hear that burpees are on the agenda for a given workout, they take a deep breath, a heavy gulp, and seemingly pray to the Gods in an attempt to summon the courage to get through the hellfire coming their way.
The burpee is the baddest exercise on the planet and an incredible whole body muscle-builder, fat-burner, and metabolism-booster that will also make you more athletic for sport. The movement finds its roots through the work of American physiologist Royal H. Burpee in the 1930's, who developed the burpee test as a quick and easy way to assess total body fitness. The exercise continued to gain popularity through widespread military use and of course as the calisthenic of choice in gym classes and athletic practices worldwide.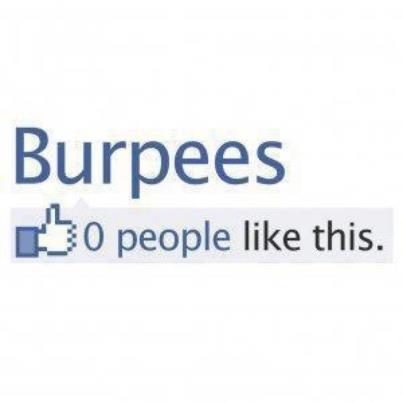 The burpee basically describes a series of smooth and fluid movements that have you going from a full stand to a push-up position and back. It's no wonder this whole body up and down movement is a metabolic nightmare involving nearly every muscle from head to toe. But, it's also the most bastardized exercise on the planet that can implode your knees and back like a stiff and solid Mike Tyson upper cut.
First of all, performing this exercise with close feet often results in a lot of extra pressure on the knees and back during the transitioning crouched position between the stand and the push-up. The lower back will tend to excessively flex leading to an increase risk of chronic lower back pain in the short run and herniated or bulging disks in the long run. Plus, squatting on your toes increases the sheer force on your knee caps leading to patella-femoral issues like patellar tendonitis (runner or jumper's knee) in the short run and arthritic knees that need to be replaced in the long run.
What's especially concerning is the fact that burpees are often improperly performed for a high number of reps with short, incomplete rest periods (resting less than you're working). Think about it- multiply bad form by lots of reps by excessive fatigue and you've got an exercise that will break you, both literally and figuratively.
Luckily for you, I'm about to show you how to properly perform the burpee and make some instant modifications that will immediately boost performance and reduce the risk of injury from this classic total body builder. Plus, I've provided you with both a customized exercise selection and a companion 10-minute burpee bootcamp workout you can do anytime, anywhere based on your current fitness level.
The result will be a more refined burpee routine that very well may break your heart, mind, and soul, but not your body. That we'll leave to Mr. Tyson.
Burpee Bootcamp
Phase I- Beginners: I haven't worked out in 6 months or more, I am more than 20 lbs above my ideal body weight, and I lack mobility in my ankles, hips, and upper back.
Burpees are best performed by beginners, and on a regular basis in my opinion, with a wide sumo-style stance. This makes it easier to stay on your heels throughout the exercise which both takes pressure off of your knees and helps you better engage your powerful glute muscles. The wider stance also makes it easier to move at the hips without moving at your lumbar spine, something that will better engage your core stabilizers beyond alleviating nagging lower back pain.
That being said, the fact remains that the modern, mobile consumer spends the vast majority of the day as a desk jockey in rounded, hunched, almost fetal-like positions. This leads to poor posture and limited mobility of the ankles, hips, and upper back that requires further correction for optimal burpee performance. Here are two ways we can quickly do this:
1.) Use a stable box, bench, or aerobic step with adjustable risers to perform your wide stance sumo-style burpees as show in the video below:
This adjustable aerobic step set-up allows you to seamlessly adjust the range of motion as needed. Plus, I particularly like using an elevated surface for higher reps because it's easier to maintain form in a state of fatigue. Also notice the progression of moving from one leg to two legs at a time in the down position.
2.) Regularly perform the 3 stretches shown in the video below pre/post-workout to open up your ankles, hips and upper back:
Perform each stretch for 30-60 seconds at a time and doing them during your rest periods is smart way to save time and accelerate your flexibility gains.
Now that we covered all that, here's your beginner burpee bootcamp workout: alternate between 60 seconds of work and 60 seconds of rest for 5 total rounds for a 10-minute total body workout.
Phase II – Intermediate: I have been working out regularly for the last 3 to 6 months and I'm about 10 lbs above my ideal body weight.
Once you can successfully complete the beginner burpee workout pain-free, we can safely get a little nasty with it. The great thing about the burpee is it offers an endless number of challenging exercise variations that keep your training fun and fresh. You can perform on one-arm or one-leg, integrate dumbbells, or even add jumps. The video below shows some great high-intensity exercise examples:
Choose one of the variations shown in the video above (or alternate between each of them from round to round) using a 60 seconds on, 30 seconds off interval sequence for up to 6 total rounds. The combination of a more advanced exercise selection plus reduced rest periods will drastically increase the calorie burn and will blow-torch belly fat fast.
Phase III – Advanced: I have been working out regularly for over a year I'm within +/- 5 lbs of my ideal body weight.
Now it's time to get real. If you've never used the TRX Suspension Trainer before, then you're seriously missing out! It's the advanced body weight training tool of some of the best athletes around like Super Bowl MVP quarterback Drew Brees of the New Orleans Saints and it's basically a portable gym in a bag.
What's so unique about the TRX is that it places your body in a suspended environment which not only forces your body to engage and activate more muscles (particularly your core) but also activates your fight or flight response, something that's proven through research to accelerate metabolism and speed up fat loss.
What's the best part? The TRX also serves us up several ways to put the burpee on steroids as show in the video below:
For an incredible 10-minute TRX burpee bootcamp challenge workout, alternate between 60 seconds of work and 15 seconds of rest for each exercise in the order shown in the video above being sure to switch sides from round to round. Perform 8 total rounds.
Whether you're looking for a minimalist's approach to exercise or a cool way to mix up a stale training routine, look no further than the burpee. Just be sure to respect the process and do it right.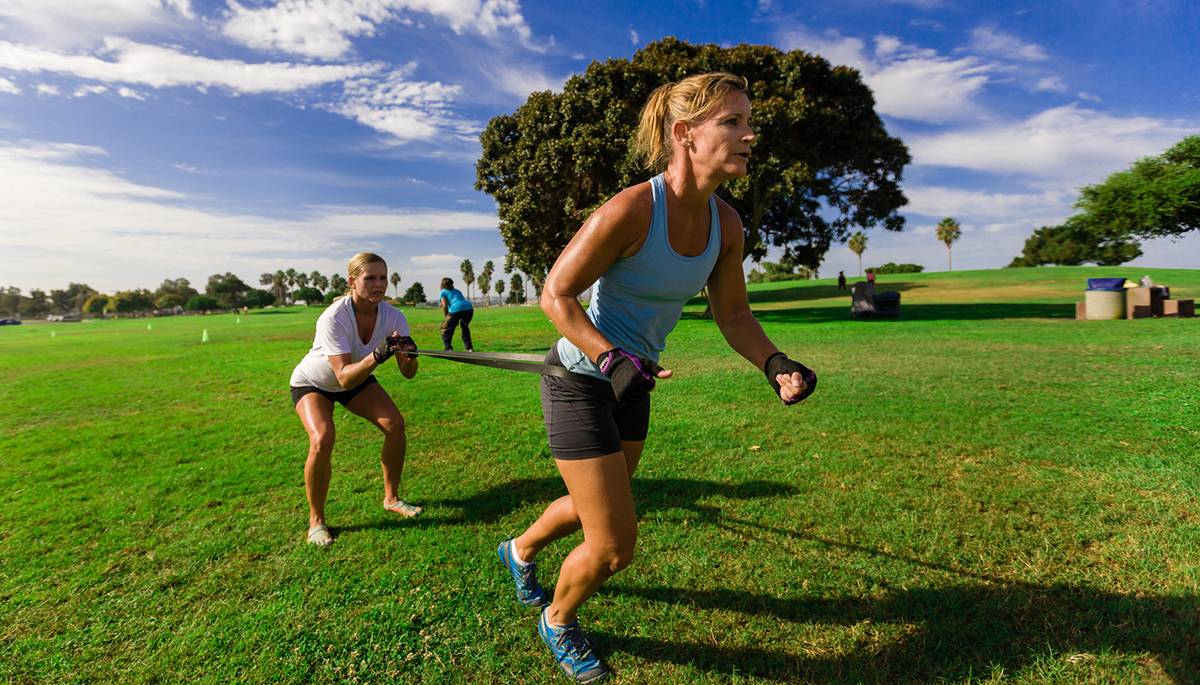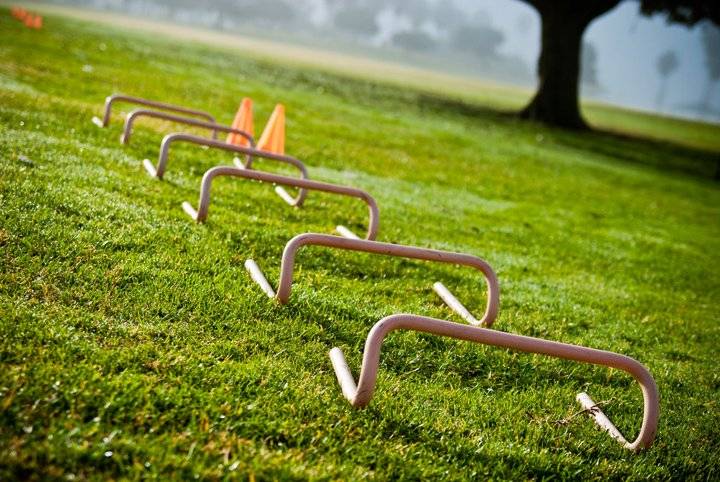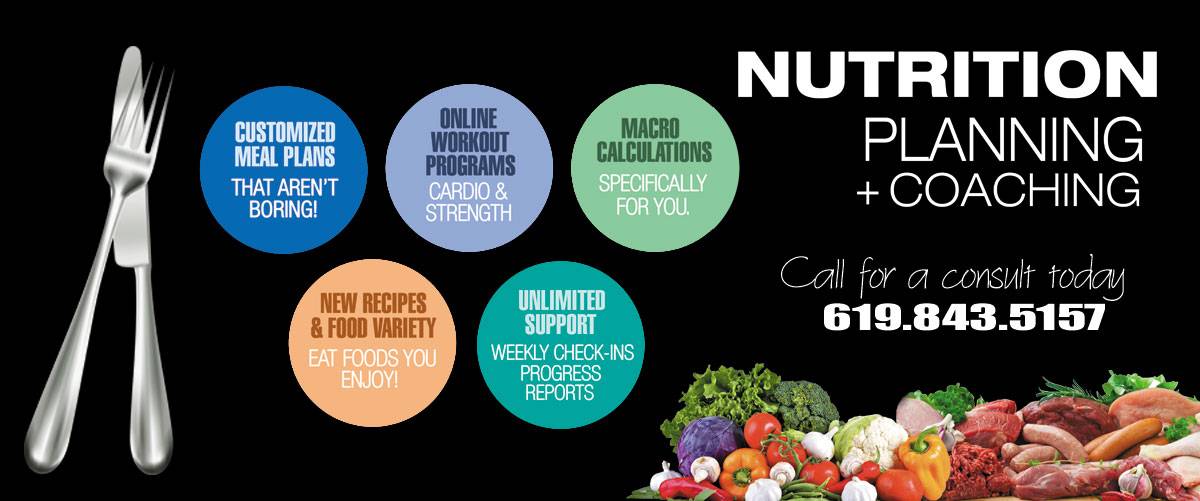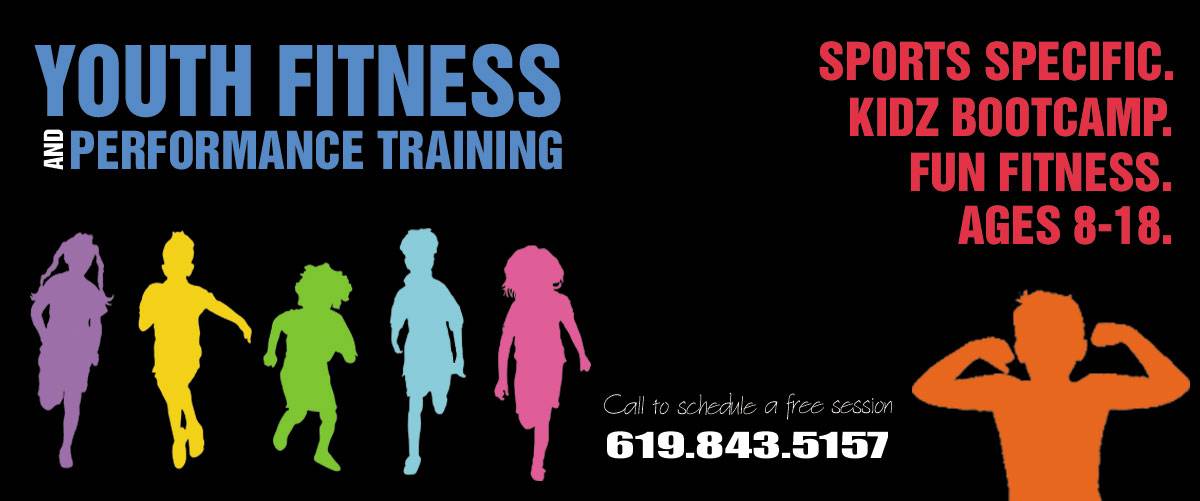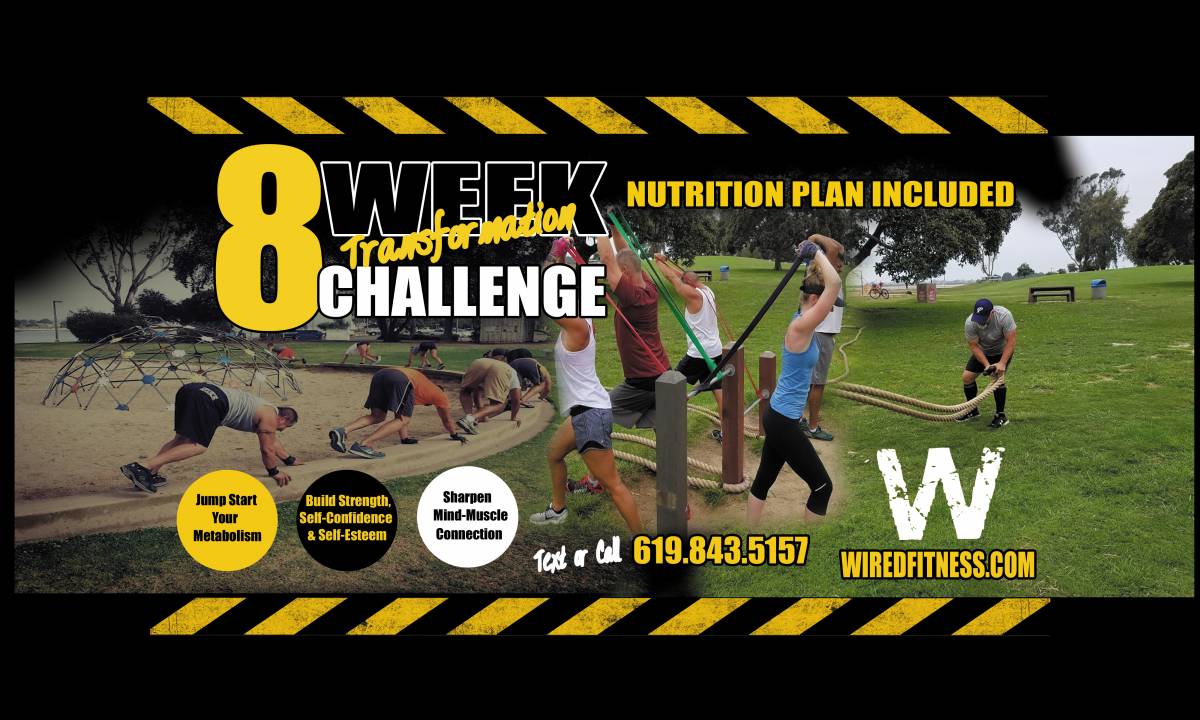 It's hard doing it on your own, at Wired Fitness San Diego we have created a culture of motivation in our fitness bootcamp classes!  We motivate you into learning how to get fit for life and help you maintain this progress over time.  We track your progress by measurements and before and after pictures while participating in our outdoor boot camp training programs. Our convenient schedule of morning and after work classes help to ensure you can fit us in your daily routine. We suggest you attend class a minimum of three days per week, although you can participate as much as you want with our unlimited packages!  Your training journey starts with a free class or consultation.  From there your trainer will set a schedule for you based on your goals, and other activities you are participating in. 
Your program will include:
A constantly varying workout regimen

HIIT interval styled training sessions 

Body assessment & composition testing (Optional)

Personalized macro & nutrition plan (Optional add-on)

San Diego's 'Best' Outdoor Fitness Bootcamp Class
San Diego Bootcamp,  Group Fitness Class, Personal Training, Youth Fitness
They can customize the workouts….

I'm a bit of a fitness junkie, you name it, I've tried it, 5k's 10k's half, MMA & yoga. To provide some perspective, I do train in crossfit as well. In my late 30's, so I am well familiar with intense workouts and regimens. I can honestly say that through their bootcamp session Every class is different, so your body never gets used to the workouts, an intense 1 hour session of constant cardio, strengthening and agility workouts that truly push you to your limit. What's also great is that they can customize the workout to your needs. For example, I have an ailment (knee) that prevent me from doing certain workouts. Instead, they have me do alternate exercises that work me just as hard, if not harder. What's also great is that the classes consist of people vary across the spectrum. You have people who are avid marathoners working out with people who have never visited a gym before. It's a great mix of folks!
Corporate Fitness Programs Available On-site with Wired Fitness
Fat Blasting Program
Our goal is to educate employees about importance of exercise and a healthy way of eating. This corporate fitness program will improve body composition by lowering BMI, Body Fat and weight.  We will also improve cardiovascular fitness and muscular strength.*
What's Included:
Initial fitness and body assessments (plus two additional)

One to two bootcamp fitness classes weekly

Series of four seminars or brown bag lunches to assist employees with weight/fat loss

Suggested for the company to provide swag and prizes for the winners
Let us help design an entertaining and engaging event for your San Diego based company or group attending a conference locally.  Maybe your company created a weight-loss challenge, preparing for a tough mudder event or just looking to add some team-building workouts to your day. 
Group Fitness Classes
All classes can be structured for a 30- 45- 60-minute schedule

Interval bootcamp classes

Strength and cardio classes

Core classes

On-site Personal Training
Our personal trainers can come to your site before work, during at lunch time, or after work and utilize the equipment in your facility. 
What's Included:
Initial fitness and body assessments (additional every six weeks)

All equipment can be provided if necessary

Private, buddy or small groups (<5 participants)

Sessions will be available in 1-20 session packages paid through our online system 
I highly recommend Bryan and Wired Fitness to help achieve your corporate fitness goals. If I had to pick just one activity to stay in shape and see amazing results, I would choose doing Bryan's program over my running club and hitting the gym, without a doubt!  Allen Albright,  Senior Vice President, Regulatory Affairs at Halozyme Therapeutics, Inc.

Make it a goal to implement a program as soon as possible – don't wait until most of your employees are stressed, sick or applying to other jobs. You will experience a reduction in employee injuries, illness, absenteeism and healthcare costs, as well as an increase in employee retention and productivity.
Bryan at Wired Fitness is the best fitness trainer I have experienced. I would highly recommend him to any person or organization considering a corporate fitness program.  Jeff Stein, President & CEO at Cidara Therapeutics.