In our 60 DAY CHALLENGE you will shed fat, strengthen, tone and sculpt your body, increase your fitness levels, and most importantly, turn your lifestyle around to carry these results with you. It incorporates individualized nutrition planning, expert personal training, and engaging group bootcamp classes to transform your body into a new you. 
We will not have you starving your brain with drastic calorie restrictions, you will eat foods that you crave, prepare your meals from recipes and not just eating bland foods.  This type of eating will stay with you long term.  You won't yo-yo and bounce back from your results.  
We will teach you how to lose weight and improve your fitness in a fun and rewarding way.  Learn how to strip the fat, lose the extra weight, without damaging your metabolism and body.
What's Involved?
Exercise.  The amount is up to you!  We recommend a minimum of 3 workouts a week, the more the better.  One of these sessions should be with a WF trainer individually, a workout created by your trainer or an outdoor bootcamp class.
Nutrition.  We will introduce you to fast, easy, health and delicious foods in line with your goals that the whole family can enjoy.  No bland foods that will leave you straying away from your plan.  All of the recipes can be created with multiple servings you will be able to use throughout the week.  You will learn how to create delicious meals so you can come up with meals on your own after the 8 weeks have ended.  Every participant will have their macros calculated based on their goals and lifestyle.
Motivation & Support.  This starts withing you.  That animal is hiding inside of you, hibernating, waiting to be unleashed.  We will teach you how to set goals, achieve them, so you can overcome obstacles, both mental and physical, and lean to reach your full potential.  You will build friendships with existing members and be part of a supportive group atmosphere.  The trainers are available for you in case you run into roadblocks or have questions to ensure success.
Results.  Set your mind to it and get shocking results.  This isn't only about weight loss so we will create two categories, one for body composition and one for fitness levels.  $50 from each participant will go into the pot and the winners of each category, one male and female, will split the winnings.
This is what you need to know.  We will conduct measurements at the beginning and on the last day of the 60 DAY CHALLENGE.  We will also do a mini fitness test to determine improvements in that category.  The entry fee is $150 for non-members (includes a free Saturday bootcamp class) and $50 for current members.  $50 from each participant will go into the the prize pot!  You can add additional bootcamp classes, private training or exercise programs designed for you to do independently at a discount rate.  Please advise and we will accommodate.  You can still participate in the challenge without being entered into the contest (for those out of town).  This challenge sold separately is valued over $700.  
To join simply click here and complete the informational registration,  click on 8 week program in our store and get ready to change your life. 
Are you ready for a NEW workout spot that will help you blast your unwanted fat?
Come and step out of your comfort zone, push past your limits and experience million dollar results for less than the cost of a couple trips to Starbucks!  Lets have Fun, in a Challenging and Intense environment.
No More Boring Cardio!
No Endless Workouts!
No Equipment Needed!
No Repetitive Workouts!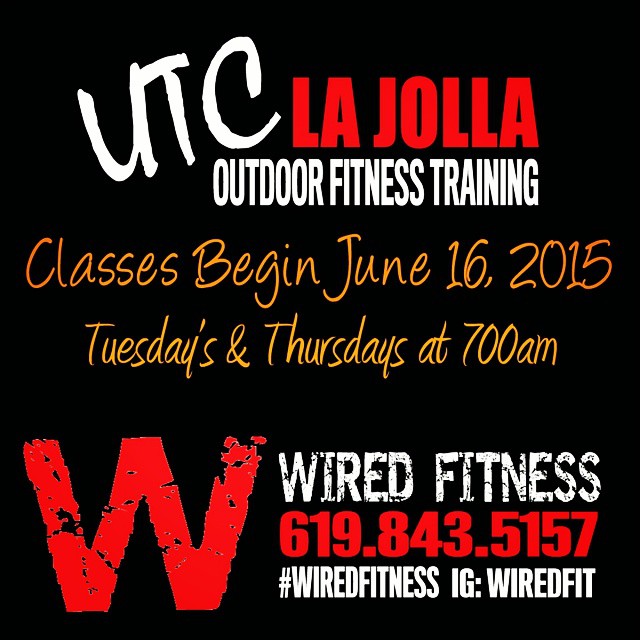 Looking for a way to boost up participation in your current Corporate Wellness Program, kick off a new one, or build some camaraderie and team spirit, in a healthy way…  Create a Corporate 5K fun run todayStacy K., Human Resource Mgr-Wellness Coordinator
Road Races and running groups are a great way to bring groups together and raise awareness of a cause.  Planning an event can be overwhelming at times and takes more time an expertise than organizations realize.  Wired Fitness' Training Staff can assist and guide you through this process so you can focus on the underlying goal.  Let us be a part of your event to make it a success.
Event Management
Let Wired Fitness assist you and your wellness committee in hosting a perfect event.  We can help set your event for success through budget creation, event planning and time-line preparation to keep you on target.  If you're just looking to get started, or for someone to handle the whole event, partner with Wired Fitness San Diego to create the event your TEAM is looking for.
Certified Course and Logistics
We will create and design a measurable course that will be mapped out prior to the event, supervised throughout the race to avoid any race time confusion, and manned by a motivational support staff.
Timing and Start/Finish Line Management
We are ready to time your race with accuracy.  Wired Fitness will offer insight on the best method of timing for your needs while overseeing the finish line to ensure accuracy and success for the runners.  All races will have that Big Race feel to create the excitement you are looking to create.
Leave the hours of planning to us!
San Diego Girl Scout Daisy's Fitness Badge 2013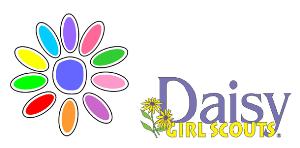 Wired Fitness helped local Daisy's earn a petal and their Fitness badge with an introduction to functional fitness with a bootcamp fitness class.  Activities included band walks, bear and crab crawls, sniper crawls under the horizontal hurdles, footwork and agility drills using the rings, light plyometric work over the 6″ hurdles, strength drills featuring push ups and dips, working their core with plank holds, and some interval styled cardio drills throughout.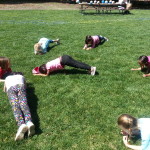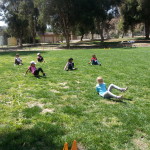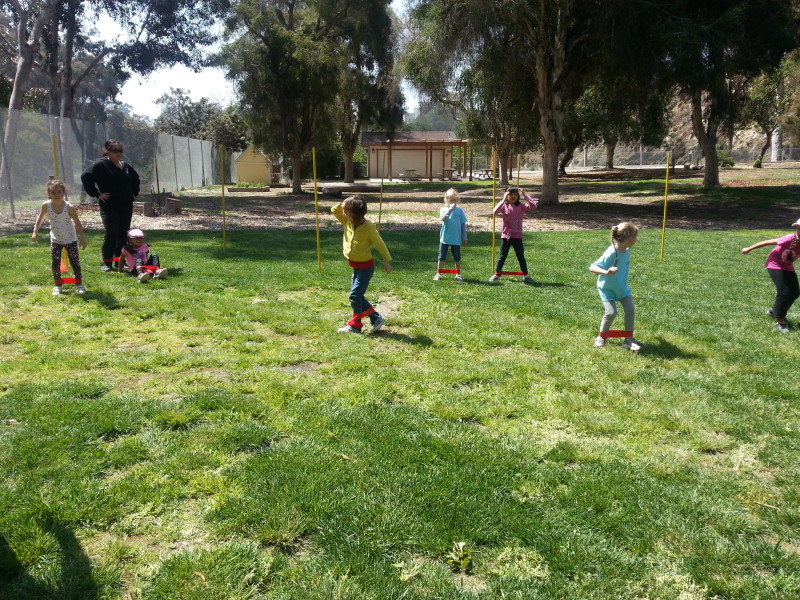 G.I. JOE Retaliation Promo Bootcamp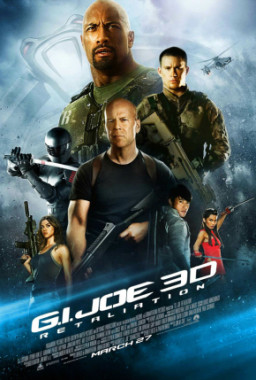 Wired Fitness Bootcamps promotes the release of the 'New' GI Joe Retaliation movie with a challenging obstacle course, 500+ rep strength workout, and 5-minute burpee contest for GI Joe swag and prizes.  All participants received pre-screening passes for the movie.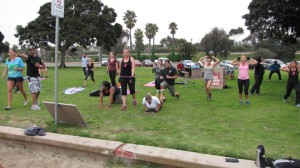 2012 Christmas Bootcamp Fitness Class-Teddy Bear Drive for Rady's Children's Hospital
Our clients came to Mission Bay for a butt-kicking Saturday Bootcamp Fitness Class, a potluck, some Bloody Mary's, and to make a sick kid smile with a Teddy Bear for Christmas.  We received close to 40 stuffed animals over flowing a hospital laundry gurney.  What a great feeling!  Thanks to ALL that participated in this great event.
2016 Christmas Toy Drive for the International Network of Hearts
A great turnout for INH's special young ladies. Wired Fitness Bootcamp & Nutrimart San Diego sponsored a toy drive to put some smiles on some young girl's faces. Thanks for coming out to support such a good cause #poweredbyacause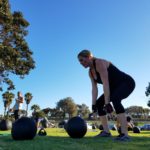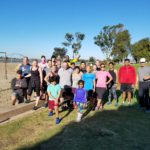 Free pre-screening passes to ALL that attend!  Free swag to winners of some strength contests and endurance drills we have after class.  PLUS++  The class is FREE that day so make sure you RSVP by clicking Schedule on our website, Facebook Page, or on your smartphone using the 'Schedulicity' app.  ONLY 50 spots available that day!!
Vivamus tempus volutpat pharetra. Vivamus porttitor erat eu justo dapibus ac iaculis risus pretium. Donec diam lorem, scelerisque eu feugiat a, mattis eu ligula. Nunc vitae ipsum quam, sit amet consequat turpis. Sed at urna vitae neque molestie gravida. Cras sit amet felis et erat vestibulum tempor.