WHEN:  NOVEMBER  2, 2013 @ 8:00AM
WHERE:  MISSION BAY PARK (GPS:  1392 EAST MISSION BAY DRIVE, 92109)
DETAILS & RSVP VIA THE WF FACEBOOK EVENT PAGE
What are Superfoods?
   They have been touted all over the media as the best foods to eat for optimal energy, nutrient intake and providing substantial health benefits such as antioxidants, healthy skin and nails, digestive support, and the list goes on.  Superfoods are a special category of foods found in nature. By definition they are calorie sparse and nutrient dense meaning they pack a lot of punch for their weight as far as goodness goes.They are superior sources of anti-oxidants and essential nutrients – nutrients we need but cannot make ourselves
Look for these items the next time you go food shopping:
Lean red meat (93% lean, top round, sirloin)- eat sparingly
Poultry – Lean chicken or turkey, white meat
Whey Protein Isolate Powder mix (look for brands that have very little additives and sweeteners)
Cruciferous Veggies (Carrots, Cauliflower, Broccoli)
Beans – red, black, kidney, baked…
Sweet Potato
Spaghetti Squash
Butternut Squash
Quinoa (great as a pasta replacement or a salad filler)
Brown Rice
Whole Oats (Oatmeal, Muesli, etc)
Mixed Nuts (raw, unsalted)
20 Bulgarian Squats (10 each leg)
20 Deep Squats
20 Walking Lunges (10 each leg)
20 Wall Hops 

10 Pull Ups or Reclined-Pulls or 20 Band Rows
15 Tricep Bench Dips
20 Thumb Up 'X' Supermans
15 Wide-Close-Diamond Pushups
30 Second Plank
3 Rounds, fast tempo with good form!  After 1st round, perform 60 Mt. Climbers.  Upon completion of the 2nd round, 30 Sumo Jacks.  Finally at the completion of round 3 push to complete 30 Squat Thrust Jumps.  This is a great 30-minute Fat Blast!
We sell a 5 Set Resistance Band Set for sale for $25 (comes with door anchor and carry bag)
Challenge: The 4-Minute Pushup Test
I challenge you to perform 100 or more push-ups in 4 minutes. The push-up, which is also known in some countries as the "press up," tests the strength, stability, and endurance of much of the body by challenging muscles of the arms, chest, core, and legs.
Although this test may sound easy, I guarantee you're going to be surprised by the results – especially if you haven't been doing push-ups recently!
If you don't achieve the number you'd like the first time (I didn't), don't give up. With the tips below and a little practice, you'll improve your numbers (and confidence) in no time.  Who knows, maybe you'll even go after the world record for consecutive push-ups – 10,507 – and that's no exaggeration!
The Rules
Begin the test in the up position.
Start the timer before the first descent.
For a rep to count, you must go all the way down until the elbow is at least at a 90-degree angle (chest 2 inches off the floor) and lock out the elbows at the top. The core must stay locked and move up and down with every rep using the toes as the fulcrum of the movement.
You can rest/stop whenever you want, but the clock must keep running.
Poor reps in terms of body position or putting down a knee before a rep is completed don't count toward the total score.
Stop counting when 4 minutes have elapsed and record your score.
Not Your Father's Push-Up: Tips on Proper Form
I take my push-ups seriously. When I perform a push-up, I get my whole body involved. Begin lying on your stomach with your hands on the floor shoulder-width apart and make sure you're barefoot – the push-up is a great way to get dorsi-flexion at the big toe and ankle and maintain foot health.
Next, place your feet together and squeeze your ankles against each other to engage your adductors and contract your Glutes and quads so that your knees lift from the floor. With the legs engaged, posteriorly rotate your pelvis by tightening your abs and pressing your hips into the floor.
Now that the core is firing, press the heels of your hands into the ground to activate the triceps. With the whole body engaged, press up until your elbows are extended and your scapulae protract around your ribcage.
In the top position, your shoulder should internally rotate so the crook of your elbow is facing forward. From the top position, lower yourself under control while keeping the elbows close to the body.
Testing Advice
Pacing during the test is critical to achieving your best score. Although I like to jump out with a big number in my first set, I caution you not to push your initial sets to complete fatigue because once you're out of gas, you don't have enough time during the test to recover.
When you feel you're slowing down, rest for 15 seconds and then start again. As you get more tired, however, you may have to rest more often and then you must try to bang out as many smaller sets as you can until the finish.
If your wrists bother you, perform the push-up on your knuckles, which keeps the wrists in a more neutral position.
Make sure to complete each rep. There's nothing worse than going for an extra rep, missing, and not adding to your score.
Rating Scale
Below Average: Under 49
Average: 50-84
Good: 85-109
Excellent: 110-139
Extraordinary: 140+
How to Increase Your Score
The first time they take the test, most people score in the average range and are usually disappointed (and sore). To increase your score, you can do four things:
1. Practice the 4-Minute Pushup Challenge.
The more often you take the test, the better you will learn to perform it. I suggest hitting the test once about every 2 weeks in between push-up training every 3 days. Here are a few good videos on push-up variations that should keep you busy:
2. Get to your optimal bodyweight.
Adding push-ups to your training routine and reducing bodyfat (don't drink the free beer) will dramatically improve your total on the next test. And who would've thought push-ups would ever make you want to lose weight?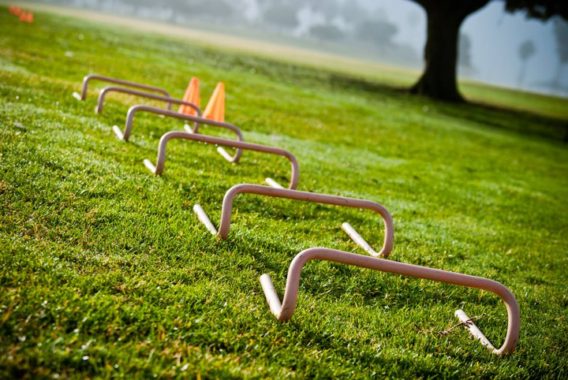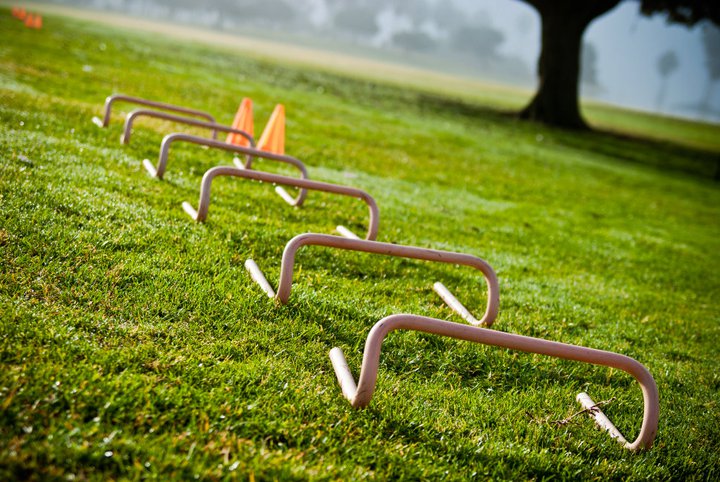 Our Outdoor Bootcamp Fitness Class Locations
Wired Fitness offers outdoor bootcamp classes in 4 different locations across San Diego County.  We are coming back to the Allied Gardens and San Carlos area very soon (April 2018).  We are also offering private groups around La Mesa and El Cajon.  Please inquire about those via email staff@wiredfitness.com.
Mission Bay:  1322 East Mission Bay Drive, 92109
Carmel Valley:  3777 Townsgate Drive, 92130
Solana Ranch:  13605 Pacific Highlands Ranch Pkwy, 92130

Allied Gardens:  5155 Greenbrier Ave, San Diego, CA 92120

Click marker on the map for directions to each park location
Outdoor Fitness Program San Diego Locations