We will be starting Youth Fitness Classes at Mission Bay Park for ages 8-17 on January 14, 2017.  These classes will accomodate ALL levels from beginner to advanced.  Some of the benefits you can expect to recieve for your athletes:
Self-esteem and confidence improvement
Increased agility, speed and coordination
Increases in strength and power
Flexibility improvement preventing injuries
Decrease in body fat and weight maintenance
Sharpened balance
Strengthened core and improved posture
Improved cardiovascular and muscular endurance and function
Ability to concentrate better, improving memory skills and brain function
Heightened sports performance
Adoption of a health lifestyle
These classes will run on Saturday's 9:15AM & Sunday's 9:00AM (start times subject to change)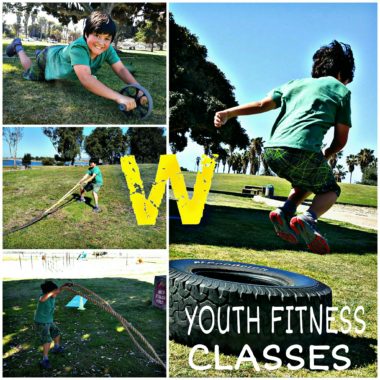 Your instructor for this awesome class and session will be Bryan Schuler.  He holds a Master's Degree in Exercise Science, specializing in performance enhancement and injury prevention.  He also maintains several upper level certifications that will help take your child to new levels of athletics or just get them in better shape while adopting a healthy lifestyle.  See more about your instructor here.
Contact him at 619.843.5157 with any questions or concerns.

We never repeat a workout!
Join us for a Saturday Class and Challenge Yourself.

Fun & Challenging Evening Workouts at the Bay
Are You Ready for a Challenge?
The below challenge can be done using weight plates, dumbbells, barbells, kettle bells, medicine balls, gallon water bottles or even grocery bags filled with sand.
The lunges are per side
Adjust the #'s based on your fitness level, just keep it progressing by the day.
Challenge yourself and push past your normal limits to achieve the best results.
Let me know if you have any questions.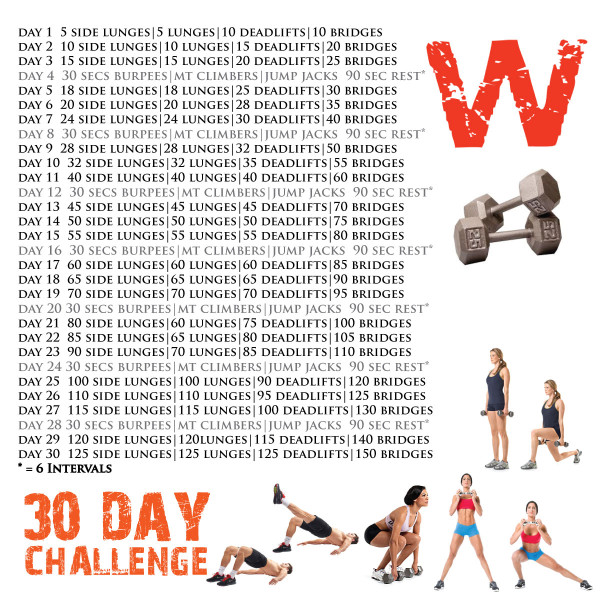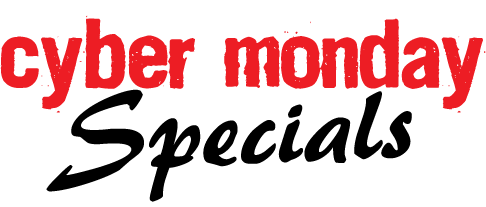 If you've been away from Wired Fitness for over a year or a 'New Client' you can take advantage of this offer!
$99 a month for Unlimited Classes (reg $150)
Package of 3, 6, 9, 12 plus months available at this price.
Private and Buddy Training Specials up to 50% discount till Monday 11:59PM (12/1/14)
SALE COMPLETE!
Enjoy a class on us….
…for showing your support for Wired Fitness and it's trainers, both past and present.  Your vote is important to our staff so we can continue to change lives in San Diego as one of the 'Top' Bootcamp and Personal Training companies.  Since 2008 we have been the 'best' choice by many local companies, see some of our awards.  To continue this journey we need your endorsement.  By voting and sharing your support via Facebook, Twitter, Google+, Instagram, LinkedIn, you get a free class to use in addition to your current schedule or to throw in anytime for non-members.
Vote for Wired Fitness  HERE!
We hope all of you are enjoying your Summer so far with friends, and loved ones.  Remember all it takes is 3 hours a week to make some awesome changes in your bodies.  More evening Mission Bay classes coming soon, and Doyle Park-UTC starting soon with some later morning and Friday evening classes.
FREE Class Coupon*  (See restrictions and info below)  
Don't forget to 'TAG' me on Facebook/Twitter/Instagram using #wiredfitness.  Add a Tip & Share to Facebook and/or Twitter to get the free class!
Thanks for your support and loyalty,
Bryan Schuler

Welcome to Our Fitness Training Store!  Get Started TODAY…. Choose from outdoor group bootcamp classes, youth fitness and performance training session, private and buddy personal training, bridal programs, nutrition planning, macro calculations and body fat assessments.
We are also available for corporate events, brown bag lunches, fitness programs on campus and gym design for your facility.

Try our classes and experience our fun, challenging, and intense Outdoor Fitness Classes for

FREE

!  
If you're ready to 'Get Started'  

Click Here
Introductory Specials and Summer Packages Available!

Teacher & Military Discounts Available!
Inquire Today  619.843.5157
1-on-1 Personal Training, Semi-Private Training and Private Groups also available