Are you ready for a change?  Stuck in a rut or plateauing in your current program?  Let Wired Fitness introduce you to a full-body, fun, interval-styled fitness bootcamp that will incinerate fat faster than ever before.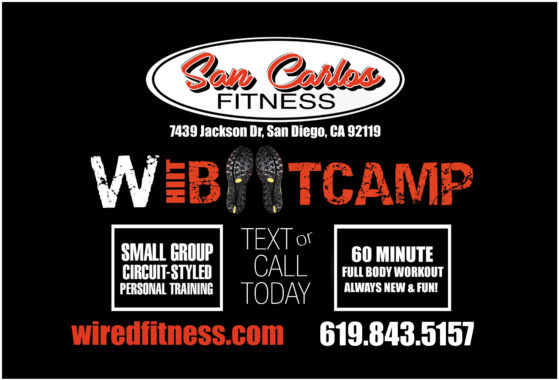 SAN CARLOS FITNESS BOOTCAMP
Wired Fitness has been running outdoor boot camps around San Diego County for over 15 years.  We decided to offer some indoor options in the surrounding area of La Mesa at San Carlos Fitness.  These classes will all be setup circuit-styled (HIIT) to maximize metabolic effect to incinerate fat and burn the most calories possible.  These classes will be offered on Tuesday, Wednesday & Thursday mornings with possible evenings and weekends added to the schedule for the remainder of the Summer.  Class sizes will be limited to 12 participants and every one has to RSVP prior to the start of the class using our scheduling system.  Other services that will be available at this location are macro and nutrition planning, and coaching, body assessments including body fat analysis.  Please express your interest today. INTRODUCTORY RATES FOR OUTDOOR CLASSES DO NOT APPLY FOR THIS LOCATION.  PRICING FOR THIS LOCATION IS SEPARATE AND MAY DIFFER. 

In our 60 DAY CHALLENGE you will shed fat, strengthen, tone and sculpt your body, increase your fitness levels, and most importantly, turn your lifestyle around to carry these results with you. It incorporates individualized nutrition planning, expert personal training, and engaging group bootcamp classes to transform your body into a new you. 
We will not have you starving your brain with drastic calorie restrictions, you will eat foods that you crave, prepare your meals from recipes and not just eating bland foods.  This type of eating will stay with you long term.  You won't yo-yo and bounce back from your results.  
We will teach you how to lose weight and improve your fitness in a fun and rewarding way.  Learn how to strip the fat, lose the extra weight, without damaging your metabolism and body.
What's Involved?
Exercise.  The amount is up to you!  We recommend a minimum of 3 workouts a week, the more the better.  One of these sessions should be with a WF trainer individually, a workout created by your trainer or an outdoor bootcamp class.
Nutrition.  We will introduce you to fast, easy, health and delicious foods in line with your goals that the whole family can enjoy.  No bland foods that will leave you straying away from your plan.  All of the recipes can be created with multiple servings you will be able to use throughout the week.  You will learn how to create delicious meals so you can come up with meals on your own after the 8 weeks have ended.  Every participant will have their macros calculated based on their goals and lifestyle.
Motivation & Support.  This starts withing you.  That animal is hiding inside of you, hibernating, waiting to be unleashed.  We will teach you how to set goals, achieve them, so you can overcome obstacles, both mental and physical, and lean to reach your full potential.  You will build friendships with existing members and be part of a supportive group atmosphere.  The trainers are available for you in case you run into roadblocks or have questions to ensure success.
Results.  Set your mind to it and get shocking results.  This isn't only about weight loss so we will create two categories, one for body composition and one for fitness levels.  $50 from each participant will go into the pot and the winners of each category, one male and female, will split the winnings.
This is what you need to know.  We will conduct measurements at the beginning and on the last day of the 60 DAY CHALLENGE.  We will also do a mini fitness test to determine improvements in that category.  The entry fee is $150 for non-members (includes a free Saturday bootcamp class) and $50 for current members.  $50 from each participant will go into the the prize pot!  You can add additional bootcamp classes, private training or exercise programs designed for you to do independently at a discount rate.  Please advise and we will accommodate.  You can still participate in the challenge without being entered into the contest (for those out of town).  This challenge sold separately is valued over $700.  
To join simply click here and complete the informational registration,  click on 8 week program in our store and get ready to change your life. 
Are you ready for a NEW workout spot that will help you blast your unwanted fat?
Come and step out of your comfort zone, push past your limits and experience million dollar results for less than the cost of a couple trips to Starbucks!  Lets have Fun, in a Challenging and Intense environment.
No More Boring Cardio!
No Endless Workouts!
No Equipment Needed!
No Repetitive Workouts!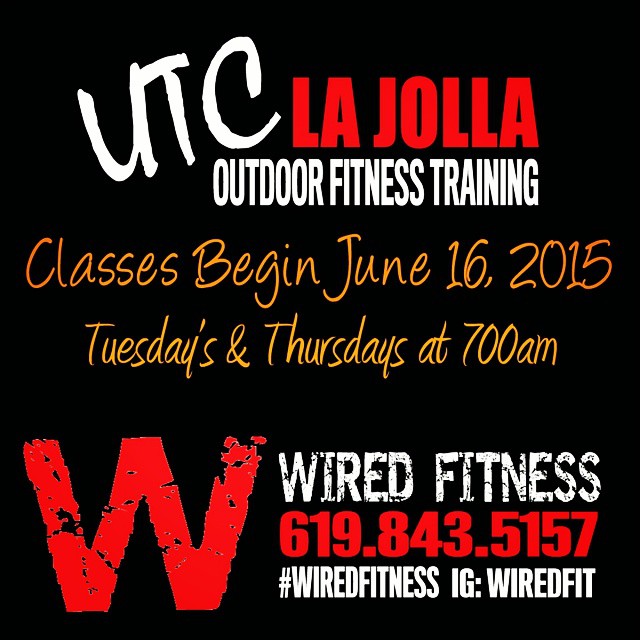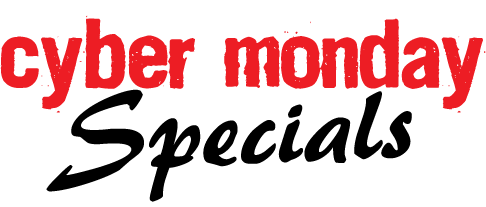 If you've been away from Wired Fitness for over a year or a 'New Client' you can take advantage of this offer!
$99 a month for Unlimited Classes (reg $150)
Package of 3, 6, 9, 12 plus months available at this price.
Private and Buddy Training Specials up to 50% discount till Monday 11:59PM (12/1/14)
SALE COMPLETE!

Welcome to Our Fitness Training Store!  Get Started TODAY…. Choose from outdoor group bootcamp classes, youth fitness and performance training session, private and buddy personal training, bridal programs, nutrition planning, macro calculations and body fat assessments.
We are also available for corporate events, brown bag lunches, fitness programs on campus and gym design for your facility.

Try our classes and experience our fun, challenging, and intense Outdoor Fitness Classes for

FREE

!  
If you're ready to 'Get Started'  

Click Here
Introductory Specials and Summer Packages Available!

Teacher & Military Discounts Available!
Inquire Today  619.843.5157
1-on-1 Personal Training, Semi-Private Training and Private Groups also available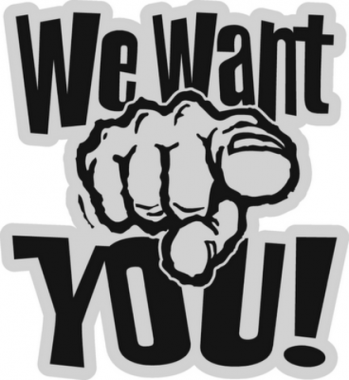 1. Squats
2. Pull up | Reclined Pull | Band Rows
3. Hanging Leg Raise | Prisoner Leg Drops | Hip Drives
4. Jump Lunge | Walking Lunges
5. Bicycles
6. Mountain Climbers
7. Squat High Jumps
8. Reverse Lunge Kicks
9. Wide-Close-Diamond Push Ups
10. Burpee Stars
How to do the workout: Each of the exercises in the list must be completed for 45 seconds each with no rest in between exercises. The lines with more than option is a choice based on your equipment availability. After all 10 exercises are completed you may rest for 30 seconds that completes set #1 of 3. Once the 30 second rest period is up we will perform 2 more sets totaling about 30 minutes total give or take a few minutes depending on your timing.
For an 'Low Cost' Introductory Package
If you have been trying to lose weight, you've probably tried exercising.  You've also heard me say that low intensity cardio is NOT ideal when it comes to fat loss.
You need to focus on high intensity exercise (HIIT, Bootcamp, etc…).   Today, I'm gonna bust another common exercise myth:
"You must work out every day to see results." Have you ever fallen for this myth?
Don't worry. Most people have at some point.  To be completely honest, this myth is really just a technique that salesmen use to sell gym memberships and exercise equipment.
Let me start by saying… this is NOT true.
You DO NOT need to exercise every day to see results.  In fact, exercising every day can actually be downright harmful.  It can make it harder to burn fat. Here's why – Training every day doesn't allow your body the time it needs to recover, so you end up overtraining.
What happens when you overtrain?
Fat-storing hormones flood your system!
That's why 'just eating less' doesn't work either. When you just eat less, you trigger your body's starvation mode.
When this happens, your body does everything it can to hold onto fat… because it doesn't know when it might get to eat again.
When you exercise too often, the SAME THING happens.  In other words, exercising every day will DESTROY your results and your chances of ever getting a flat, firm stomach.
The solution?
Try training for no more than four days a week. If four workouts per week doesn't change your body fast, your program stinks!