Do you exercise because you want to lose weight?
Well, if so, Low intensity cardio is NOT the best way to go about burning fat.
 Low intensity workouts are great for building endurance, but they're not the best choice if your goal is weight loss. When your muscles have to continuously contract for 30, 45 or 60 minutes (such as the case for low intensity cardio), that energy has to come from somewhere. The body is stubborn and doesn't want to burn fat for energy so it often times eats up your muscle instead during this type of training.  This immediately kills your metabolism and it robs your body of strength and athleticism.
Why should you care about your muscles?
 Because the more muscle you have, the more calories you burn, even at rest- You have to treat your hard earned muscle like GOLD- As it's what keeps your metabolism revving.  Even if you're goal isn't muscle growth, you need to AVOID losing muscle just for the fat loss benefits alone!  If you lose muscle, you're making it harder to lose weight, not easier.  One of the keys to getting ripped – for girls and guys – is exercising in a way that stimulates your metabolism, even after you've stopped exercising.  
When it comes to cardio, scientific research shows that high intensity cardio is significantly more effective than low intensity cardio.
Why?
High intensity cardio forces your body to keep burning fat and calories after you stop training.  Think about this for a second.  If you do low intensity cardio, you'll burn calories ONLY during exercise.  When you stop exercising, you stop burning calories.  But imagine this…
Even AFTER you've stopped exercising, your body burns fat. You could be sitting on the couch, watching TV, and your body would still be burning fat and getting you lean.  That's what happens when you do high intensity cardio.  Instead of jogging, walking or swimming for 30 to 45 minutes, do high intensity cardio.
Do short, quick circuits of body weight exercises such as jumping jacks or burpees, similar to how we put together your Bootcamp workouts.  For example, do burpees for 20 seconds, then take a 10 second rest.  Repeat the circuit 8 times.
Now – there's important lesson coming up.  It's about a Fat Loss Myth – "Just eat less and you'll lose weight." Unfortunately, it's not that simple.In fact, this advice can be downright harmful.  Cutting calories is NOT the way to lose weight.
In a few days, you'll find out why……

Fat Gripz are being used by thousands of athletes and military around the world, including members of the US Special Forces, teams in the NFL/MLB/NHL, top MMA fighters and top bodybuilders
Thick bar training with Fat Gripz immediately targets your body's weak links – increasing muscle activation and giving you more strength and mass (see how below)
Fat Gripz fit virtually all barbells, dumbbells, chin-up bars and cable attachments in seconds – making the bar more than twice as thick to help you get big arms
Made from a military-grade high-density compound, they grip the bar like a clamp and don't compress – even when deadlifting extreme loads
Immediate Impact Guarantee: You must feel the impact in your first workout or we'll give you a full and immediate refund – no questions (we'll even pay for shipping)
1) Why Your Body Is Only As Strong As Its Weakest Link

Discover how your grip and forearms may be
holding back your whole body
.
Read more…
2) How Fat Gripz Can Unlock Massive Increases In Your Strength And Mass An Help You Get Big Arms
… without the huge cost of buying thick barbells and dumbbells. Read more…
3) Using Fat Gripz: No New Exercises, No More Time In The Gym – Just Effective Training
Add Fat Gripz to your existing training and you'll feel the difference in the very first workout. Read more…
4) Who Fat Gripz Are For: See What The US Special Forces, MMA Fighters And Athletes Are Saying
Fat Gripz work with your existing programme and deliver real-world results – whether you're a bodybuilder, Olympic lifter, MMA fighter or athlete. Read more…
5) "But Can't I Just Wrap A Towel Around The Bar?" And Other Common Questions
Find out why the military-grade compound in Fat Gripz is more effective, more practical and safer than wrapping a towel or foam around the bar. Read more…
6) Buying Fat Gripz: Feel The Difference In Your First Workout
We guarantee you'll feel the difference immediately – and you'll see the difference within weeks. Read more…
Body Weight Tabata


4-6 Rounds
20 sec Speed Squats
10 sec rest
20 sec Burpees
10 sec rest
20 sec Mountain Climbers (keep neutral spine)
10 sec
20 sec Speed Skips (in place) (lift knee above hip)
10 sec rest
20 sec Speed Squats
10 sec rest
20 sec Burpees
10 sec rest
20 sec Mountain Climbers (keep neutral spine)
10 sec
20 sec Speed Skips (in place) (lift knee above hip)
The Burpee!
Here is a great article written by BJ Gaddour…..
There was a time when Mike Tyson was the baddest man on the planet. Everything about the former heavyweight champion of the world was intimidating: the way he dressed in all black shorts without the traditional robe of his competitors, the way he used to rock his head side to side back and forth like he had mental problems, and the way he came into the ring all sweaty and lathered up like a caged beast ready for battle. Without a doubt, Iron Mike used to win his fights before they even started.
Look no further than his world famous ring entrance to the Tyson vs. Spinks fight, arguably the most intimidating entrance in Boxing history:
As you can see in that video, Spinks looked like he was about to soil his pants.
In the world of fitness, if there's one exercise that could rival Tyson's reign of terror in his prime, it would have to be the burpee. In fact, whenever my campers or clients hear that burpees are on the agenda for a given workout, they take a deep breath, a heavy gulp, and seemingly pray to the Gods in an attempt to summon the courage to get through the hellfire coming their way.
The burpee is the baddest exercise on the planet and an incredible whole body muscle-builder, fat-burner, and metabolism-booster that will also make you more athletic for sport. The movement finds its roots through the work of American physiologist Royal H. Burpee in the 1930's, who developed the burpee test as a quick and easy way to assess total body fitness. The exercise continued to gain popularity through widespread military use and of course as the calisthenic of choice in gym classes and athletic practices worldwide.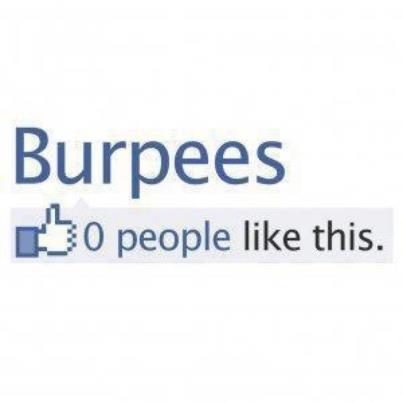 The burpee basically describes a series of smooth and fluid movements that have you going from a full stand to a push-up position and back. It's no wonder this whole body up and down movement is a metabolic nightmare involving nearly every muscle from head to toe. But, it's also the most bastardized exercise on the planet that can implode your knees and back like a stiff and solid Mike Tyson upper cut.
First of all, performing this exercise with close feet often results in a lot of extra pressure on the knees and back during the transitioning crouched position between the stand and the push-up. The lower back will tend to excessively flex leading to an increase risk of chronic lower back pain in the short run and herniated or bulging disks in the long run. Plus, squatting on your toes increases the sheer force on your knee caps leading to patella-femoral issues like patellar tendonitis (runner or jumper's knee) in the short run and arthritic knees that need to be replaced in the long run.
What's especially concerning is the fact that burpees are often improperly performed for a high number of reps with short, incomplete rest periods (resting less than you're working). Think about it- multiply bad form by lots of reps by excessive fatigue and you've got an exercise that will break you, both literally and figuratively.
Luckily for you, I'm about to show you how to properly perform the burpee and make some instant modifications that will immediately boost performance and reduce the risk of injury from this classic total body builder. Plus, I've provided you with both a customized exercise selection and a companion 10-minute burpee bootcamp workout you can do anytime, anywhere based on your current fitness level.
The result will be a more refined burpee routine that very well may break your heart, mind, and soul, but not your body. That we'll leave to Mr. Tyson.
Burpee Bootcamp
Phase I- Beginners: I haven't worked out in 6 months or more, I am more than 20 lbs above my ideal body weight, and I lack mobility in my ankles, hips, and upper back.
Burpees are best performed by beginners, and on a regular basis in my opinion, with a wide sumo-style stance. This makes it easier to stay on your heels throughout the exercise which both takes pressure off of your knees and helps you better engage your powerful glute muscles. The wider stance also makes it easier to move at the hips without moving at your lumbar spine, something that will better engage your core stabilizers beyond alleviating nagging lower back pain.
That being said, the fact remains that the modern, mobile consumer spends the vast majority of the day as a desk jockey in rounded, hunched, almost fetal-like positions. This leads to poor posture and limited mobility of the ankles, hips, and upper back that requires further correction for optimal burpee performance. Here are two ways we can quickly do this:
1.) Use a stable box, bench, or aerobic step with adjustable risers to perform your wide stance sumo-style burpees as show in the video below:
This adjustable aerobic step set-up allows you to seamlessly adjust the range of motion as needed. Plus, I particularly like using an elevated surface for higher reps because it's easier to maintain form in a state of fatigue. Also notice the progression of moving from one leg to two legs at a time in the down position.
2.) Regularly perform the 3 stretches shown in the video below pre/post-workout to open up your ankles, hips and upper back:
Perform each stretch for 30-60 seconds at a time and doing them during your rest periods is smart way to save time and accelerate your flexibility gains.
Now that we covered all that, here's your beginner burpee bootcamp workout: alternate between 60 seconds of work and 60 seconds of rest for 5 total rounds for a 10-minute total body workout.
Phase II – Intermediate: I have been working out regularly for the last 3 to 6 months and I'm about 10 lbs above my ideal body weight.
Once you can successfully complete the beginner burpee workout pain-free, we can safely get a little nasty with it. The great thing about the burpee is it offers an endless number of challenging exercise variations that keep your training fun and fresh. You can perform on one-arm or one-leg, integrate dumbbells, or even add jumps. The video below shows some great high-intensity exercise examples:
Choose one of the variations shown in the video above (or alternate between each of them from round to round) using a 60 seconds on, 30 seconds off interval sequence for up to 6 total rounds. The combination of a more advanced exercise selection plus reduced rest periods will drastically increase the calorie burn and will blow-torch belly fat fast.
Phase III – Advanced: I have been working out regularly for over a year I'm within +/- 5 lbs of my ideal body weight.
Now it's time to get real. If you've never used the TRX Suspension Trainer before, then you're seriously missing out! It's the advanced body weight training tool of some of the best athletes around like Super Bowl MVP quarterback Drew Brees of the New Orleans Saints and it's basically a portable gym in a bag.
What's so unique about the TRX is that it places your body in a suspended environment which not only forces your body to engage and activate more muscles (particularly your core) but also activates your fight or flight response, something that's proven through research to accelerate metabolism and speed up fat loss.
What's the best part? The TRX also serves us up several ways to put the burpee on steroids as show in the video below:
For an incredible 10-minute TRX burpee bootcamp challenge workout, alternate between 60 seconds of work and 15 seconds of rest for each exercise in the order shown in the video above being sure to switch sides from round to round. Perform 8 total rounds.
Whether you're looking for a minimalist's approach to exercise or a cool way to mix up a stale training routine, look no further than the burpee. Just be sure to respect the process and do it right.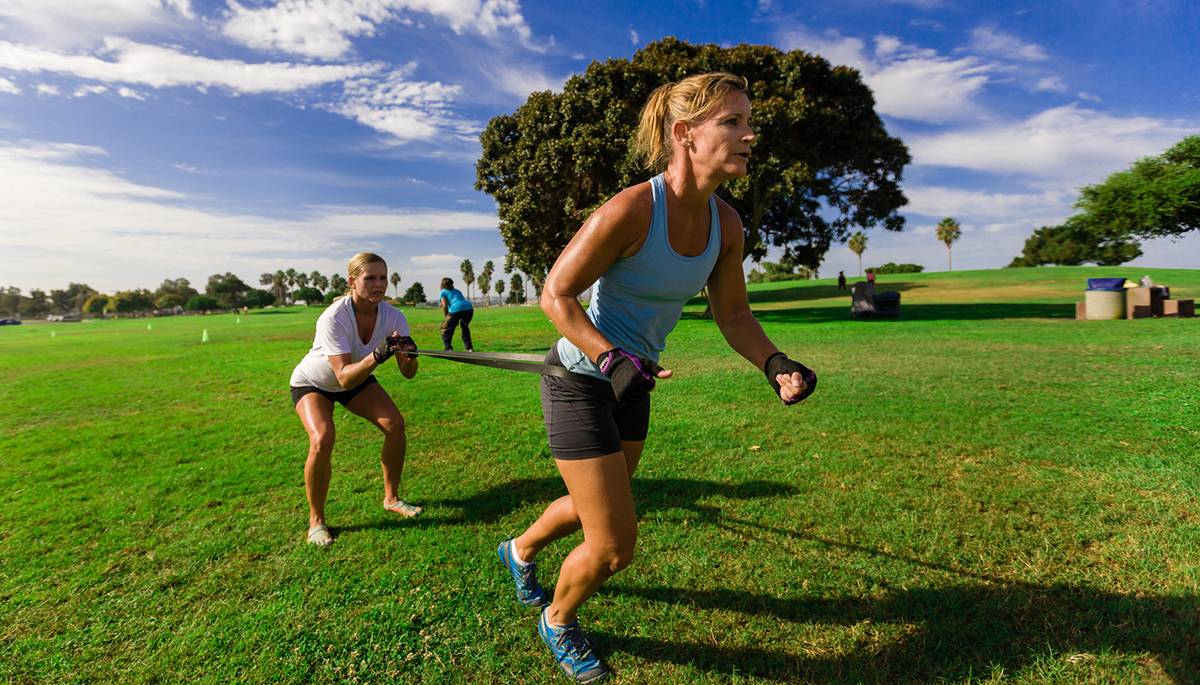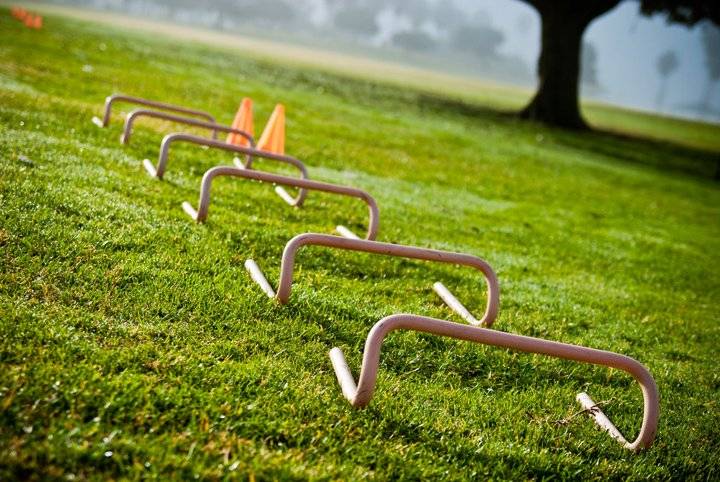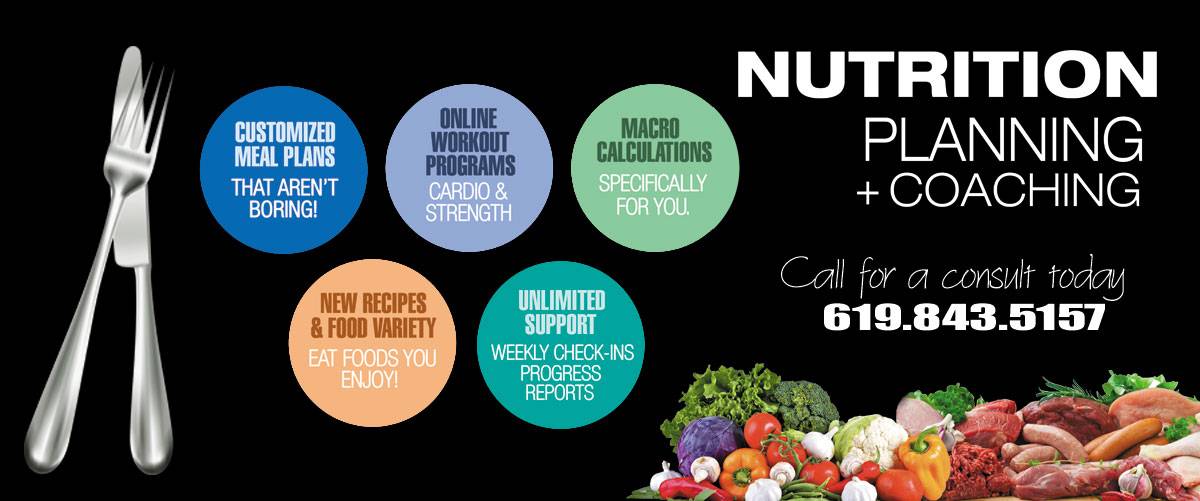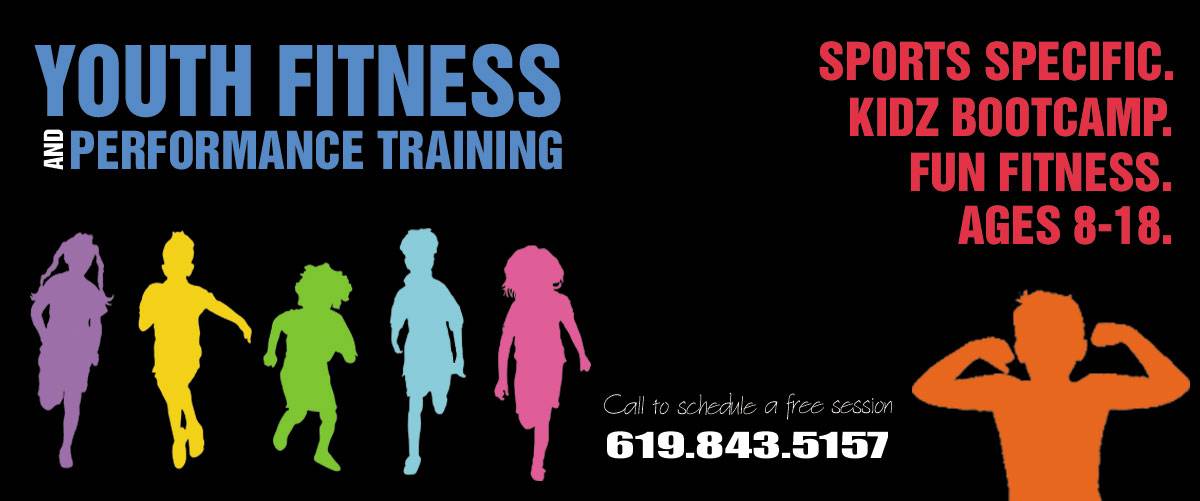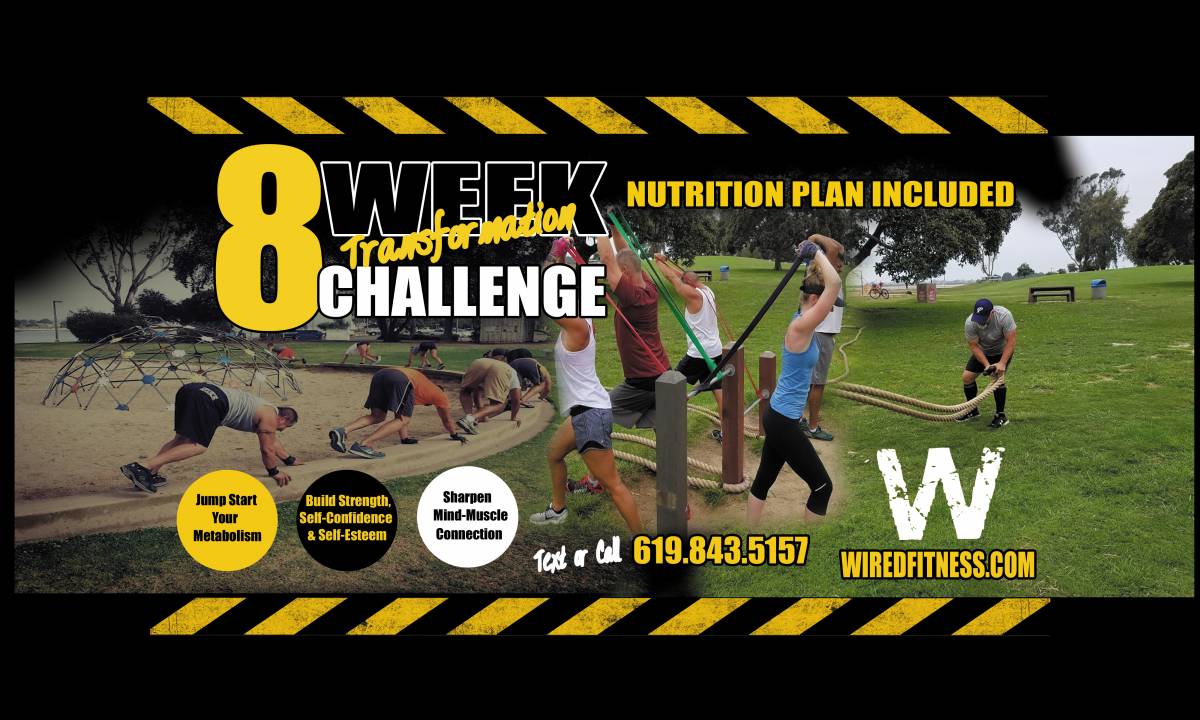 It's hard doing it on your own, at Wired Fitness San Diego we have created a culture of motivation in our fitness bootcamp classes!  We motivate you into learning how to get fit for life and help you maintain this progress over time.  We track your progress by measurements and before and after pictures while participating in our outdoor boot camp training programs. Our convenient schedule of morning and after work classes help to ensure you can fit us in your daily routine. We suggest you attend class a minimum of three days per week, although you can participate as much as you want with our unlimited packages!  Your training journey starts with a free class or consultation.  From there your trainer will set a schedule for you based on your goals, and other activities you are participating in. 
Your program will include:
A constantly varying workout regimen

HIIT interval styled training sessions 

Body assessment & composition testing (Optional)

Personalized macro & nutrition plan (Optional add-on)

San Diego's 'Best' Outdoor Fitness Bootcamp Class
San Diego Bootcamp,  Group Fitness Class, Personal Training, Youth Fitness
Absolutely love it!

I have been going to Wired Fitness' Boot Camp in Mission Bay for over 6 months and absolutely love it!  It sounds cliche, but I really have seen great results from going 3 times a week.  I love the group setting, how closely Bryan watches our form, and how challenging it is.  I like that they create the hard workouts for me!  I have been to classes with Alvin as well, and love them all!  Boot Camp isn't for everyone.  So, come with realistic expectations of your fitness level and what boot camp means…after all, it is named after military workouts.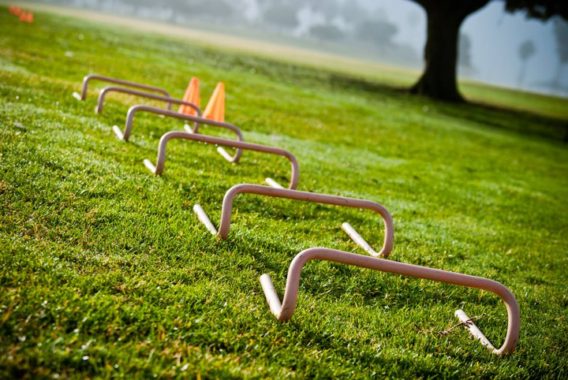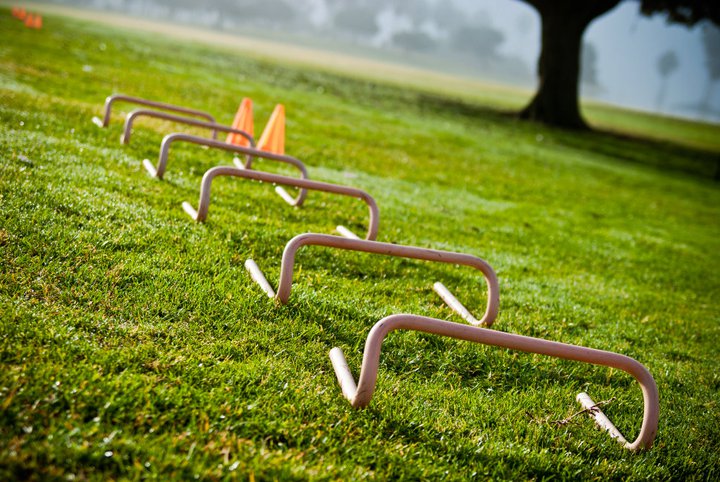 Our Outdoor Bootcamp Fitness Class Locations
Wired Fitness offers outdoor bootcamp classes in 4 different locations across San Diego County.  We are coming back to the Allied Gardens and San Carlos area very soon (April 2018).  We are also offering private groups around La Mesa and El Cajon.  Please inquire about those via email staff@wiredfitness.com.
Mission Bay:  1322 East Mission Bay Drive, 92109
Carmel Valley:  3777 Townsgate Drive, 92130
Solana Ranch:  13605 Pacific Highlands Ranch Pkwy, 92130

Allied Gardens:  5155 Greenbrier Ave, San Diego, CA 92120

Click marker on the map for directions to each park location
Outdoor Fitness Program San Diego Locations
These days kids aren't playing outside to get healthy or fit, they are connected to their tablets, cell phones, computers, games and TV.  Our Youth Fitness Training Programs around San Diego will provide a fun, motivating atmosphere that will challenge your children to set and reach their goals, raise confidence in their abilities and performance and help them to discover their strengths. Our one-on-one and small group programs are designed for all levels of athletes or non-athletes, boys and girls, from all sports and backgrounds. Our trainers will be there to guide, encourage, instruct and motivate your kids and help them to achieve their fitness goals in the safest environment to keep them injury free.  We come to your location of choice, outdoors in a park setting, your backyard or gym facilityh in your neighborhood.  All of our equipment is mobile.
Our Program Consists of:
Cardiovascular Training

Functional Strength Training
Core Strength & Power Training
Corrective Flexibility Training
Resistance Strength Training
Basic Biomechanics
Speed & Agility Training
Balance Training
Plyometrics
A Whole Lot of Fun & Sweat!
 youth fitness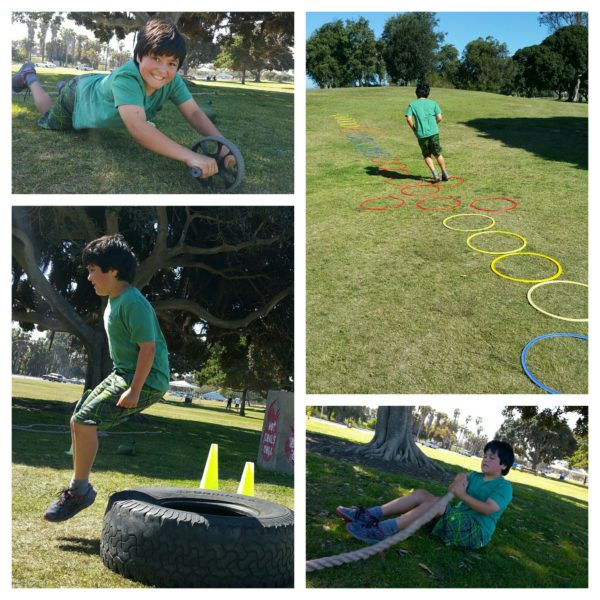 How Your Child Benefits:
Self-esteem and confidence improvement

Increased agility, speed and coordination

Increases in strength and power

Flexibility improvement preventing injuries

Decrease in body fat and weight maintenance

Sharpened balance

Strengthened core and improved posture

Improved cardiovascular and muscular endurance and function

Ability to concentrate better, improving memory skills and brain function

Heightened sports performance

Adoption of a health lifestyle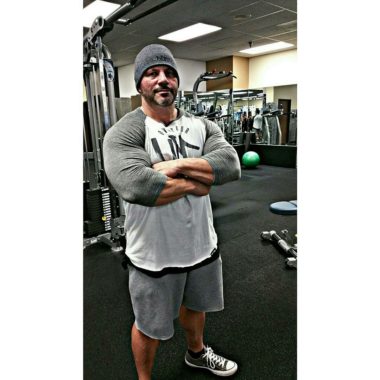 Your Youth Fitness Performance Specialist for this awesome training session will be Bryan Schuler. He holds a Masters degree in Exercise Science, specializing in performance enhancement and injury prevention.  He also maintains several upper level certifications that will help take your child to new levels of athletics or just get them in better shape while adopting a healthy lifestyle.  See more about your instructor here

Improving your fitness is a marathon, not a sprint.  Nothing happens over night and there is no magic formula.  If you struggle with stability, mobility or injuries, while others may be plateaued at an optimal level of fitness.  At Wired Fitness San Diego, our personal trainers, can adapt to your individual needs no matter where your fitness level is at.  Our experienced coaches will create the perfect workout that promotes success in and out of the session.  The sessions can take place anywhere, all of our equipment is mobile.  If you'd like to train in a gym there are a few choices around the San Diego area.  Workouts will consist of cardio, strength, plyometrics, core, flexibility or stability.  All workouts will be created for you and in-line with your fitness and program goals.  
PRICING:
Five 30-Minute Sessions – $30 Each (per session)

Ten 30-Minute Sessions – $25 Each (per session)

Five 60-Minute Sessions – $55 Each (per session)

Ten 60-Minute Sessions – $45 Each (per session)
Add a participant to your session for $10 for 30-minute and $15 for 60-minute
+3 or more participants or large groups call for pricing
If you'd like a more affordable option, check out our group personal training classes held in our outdoor venues.  These classes are still approached as a personal training session, just in a larger group.  No matter what program you choose a Wired Fitness personal trainer will make sure you reach your goals in the most effective way that will last a lifetime.
Check out some of our testimonials and reviews highlighting our training methods.

Corporate Fitness Programs Available On-site with Wired Fitness
Fat Blasting Program
Our goal is to educate employees about importance of exercise and a healthy way of eating. This corporate fitness program will improve body composition by lowering BMI, Body Fat and weight.  We will also improve cardiovascular fitness and muscular strength.*
What's Included:
Initial fitness and body assessments (plus two additional)

One to two bootcamp fitness classes weekly

Series of four seminars or brown bag lunches to assist employees with weight/fat loss

Suggested for the company to provide swag and prizes for the winners
Let us help design an entertaining and engaging event for your San Diego based company or group attending a conference locally.  Maybe your company created a weight-loss challenge, preparing for a tough mudder event or just looking to add some team-building workouts to your day. 
Group Fitness Classes
All classes can be structured for a 30- 45- 60-minute schedule

Interval bootcamp classes

Strength and cardio classes

Core classes

On-site Personal Training
Our personal trainers can come to your site before work, during at lunch time, or after work and utilize the equipment in your facility. 
What's Included:
Initial fitness and body assessments (additional every six weeks)

All equipment can be provided if necessary

Private, buddy or small groups (<5 participants)

Sessions will be available in 1-20 session packages paid through our online system 
I highly recommend Bryan and Wired Fitness to help achieve your corporate fitness goals. If I had to pick just one activity to stay in shape and see amazing results, I would choose doing Bryan's program over my running club and hitting the gym, without a doubt!  Allen Albright,  Senior Vice President, Regulatory Affairs at Halozyme Therapeutics, Inc.

Make it a goal to implement a program as soon as possible – don't wait until most of your employees are stressed, sick or applying to other jobs. You will experience a reduction in employee injuries, illness, absenteeism and healthcare costs, as well as an increase in employee retention and productivity.
Bryan at Wired Fitness is the best fitness trainer I have experienced. I would highly recommend him to any person or organization considering a corporate fitness program.  Jeff Stein, President & CEO at Cidara Therapeutics.