WHEN:  NOVEMBER  2, 2013 @ 8:00AM
WHERE:  MISSION BAY PARK (GPS:  1392 EAST MISSION BAY DRIVE, 92109)
DETAILS & RSVP VIA THE WF FACEBOOK EVENT PAGE
Special post about a member of the Wired Fitness Family……
This email comes to you both as an opportunity and as sad note.  Most of you have worked with Amber, personally in her classes, while visiting my classes, or helping out on Saturdays over the past 6 years.  Over the years both of us hardly ever took days off, years went by without vacations, all for the love of what we do and the people we care about, our clients.  Recently Amber has been pre-diagnosed with several devastating health conditions that is making it difficult to do what she loves, teaching and changing lives.  She has put on her game face, day after day, some more difficult than others, but, still tries to show up to the people that depend on her in spite of her feeling like crawling back in bed and sleeping all day.  Over the past couple of years she has had back to back traumas, a surgery before her pregnancy, and risky-bed-ridden pregnancy, and two additional surgeries afterwards.   Along with this, she had numerous family issues adding to the stress.  Medical professionals suggested she take time off to heal, but, Amber never wanted to let her people down so she rushed her recovery and returned to work shortly after all.  We feel these traumas to her body, and the lack of proper recovery has resulted in what she is experiencing now.  Her immune system has broken down and she needs to take a couple of months off to be stress free, no additional responsibilities, while relaxing and trying to get her body, life and spirit back.  I won't go into detail on what she has been diagnosed with since these were all preliminary diagnoses.  I never accept the first opinion, and feel that through diet, exercise, and positive vibrations we can change the path our lives take.  We all know Amber, she is stubborn like me!  She won't sit on the sidelines and take defeat as an option.  In my eyes, this stubbornness is making her symptoms worse and lately she is finding she can't teach and be there for everyone like she has over the years.
Amber has been a part of my life, my families, and yours for days, weeks, months and years. So I decided to have a raffle to raise funds to help her take time off so she can take care of her kids, seek holistic treatment, relax and recover far away from all the stress she faces here comfortably.  In this economy, being self-employed, if you don't work, you don't eat, so she fears being away from classes, while still providing for her children.  In addition, these holistic treatments are expensive and she can't afford these, while taking a break.
We will be raffling off a '10-Session Punch Card' and a 'Saturday 10-Session Punch Card'.  The raffle tickets will be sold at $10/ea and you can buy as many as you'd like to have a chance to win all 3 prizes.  For those that want to help her outside of the raffle, here is a DONATE link via PayPal.  We will be selling Raffle tickets in classes and online via the DONATE link (add a special note when you donate with ticket amount).  Raffle will be held on Saturday, November 2, 2013 at our Bootcamp Class.
I hope this will help her get her healthy self back!  We miss that Amber!
Thanks,
Your Trainer & Friend
Bryan

FOR THE LADIES ONLY!
WORKOUTS BY THE PRO'S:  FIGURE AND BIKINI
If you have been trying to lose weight, you've probably tried exercising.  You've also heard me say that low intensity cardio is NOT ideal when it comes to fat loss.
You need to focus on high intensity exercise (HIIT, Bootcamp, etc…).   Today, I'm gonna bust another common exercise myth:
"You must work out every day to see results." Have you ever fallen for this myth?
Don't worry. Most people have at some point.  To be completely honest, this myth is really just a technique that salesmen use to sell gym memberships and exercise equipment.
Let me start by saying… this is NOT true.
You DO NOT need to exercise every day to see results.  In fact, exercising every day can actually be downright harmful.  It can make it harder to burn fat. Here's why – Training every day doesn't allow your body the time it needs to recover, so you end up overtraining.
What happens when you overtrain?
Fat-storing hormones flood your system!
That's why 'just eating less' doesn't work either. When you just eat less, you trigger your body's starvation mode.
When this happens, your body does everything it can to hold onto fat… because it doesn't know when it might get to eat again.
When you exercise too often, the SAME THING happens.  In other words, exercising every day will DESTROY your results and your chances of ever getting a flat, firm stomach.
The solution?
Try training for no more than four days a week. If four workouts per week doesn't change your body fast, your program stinks!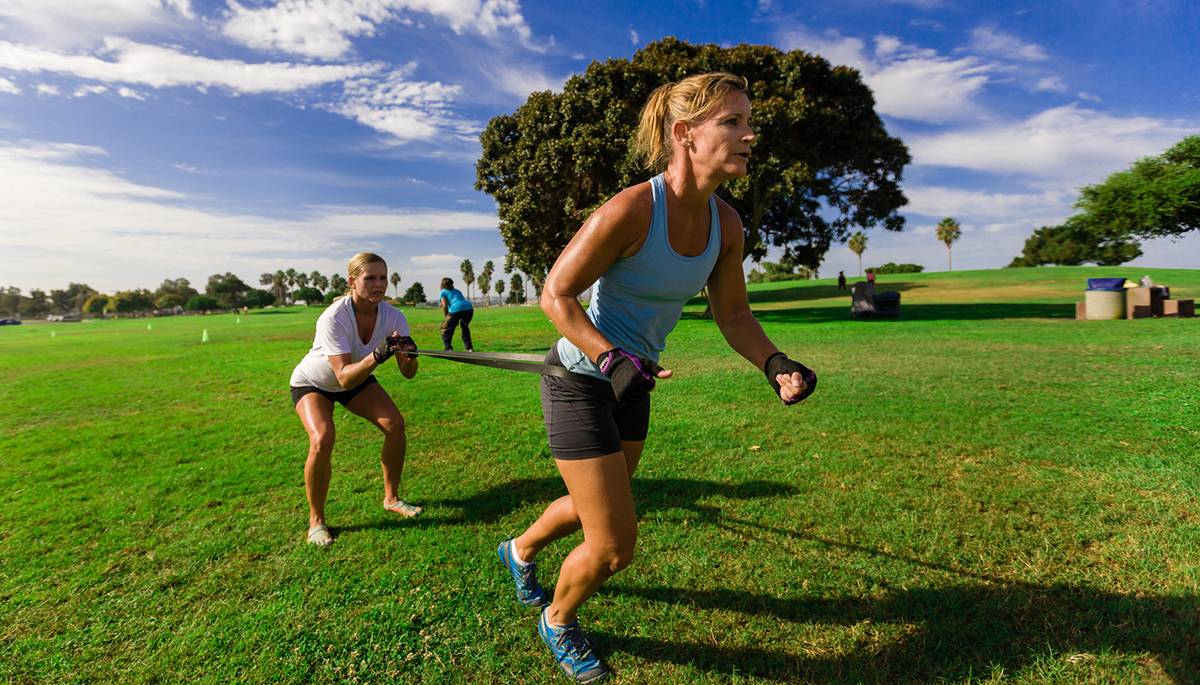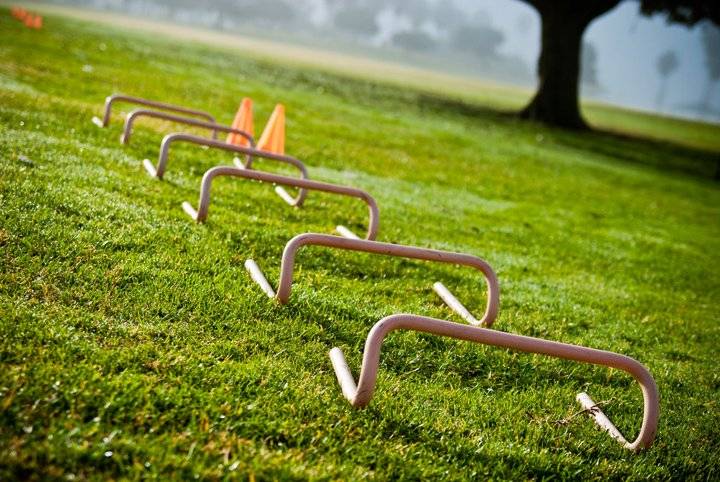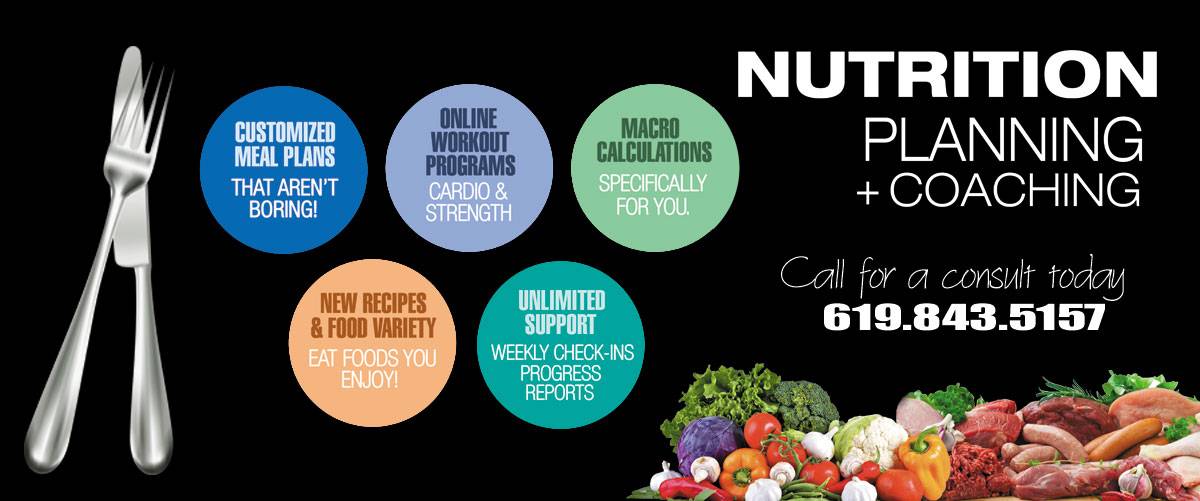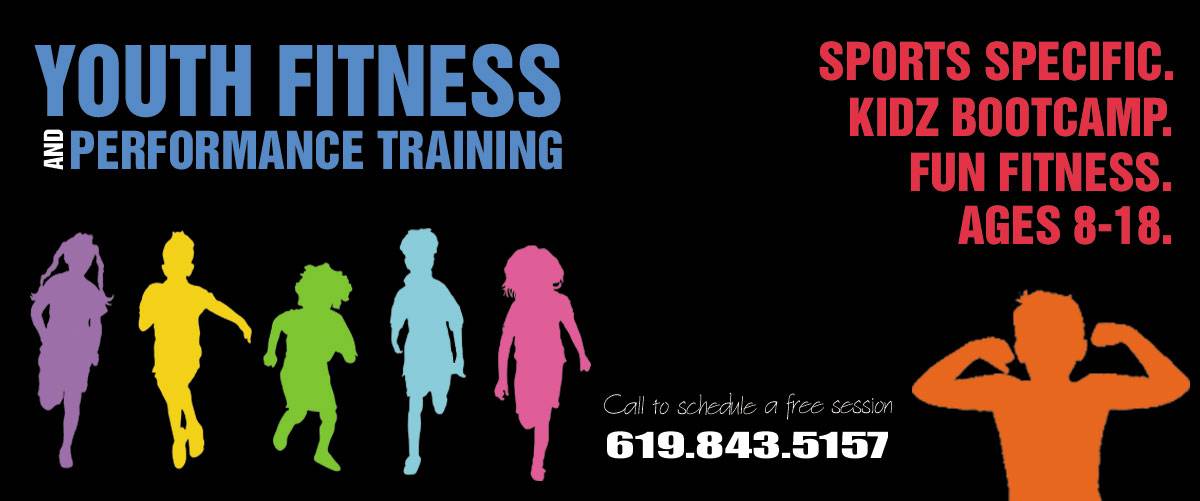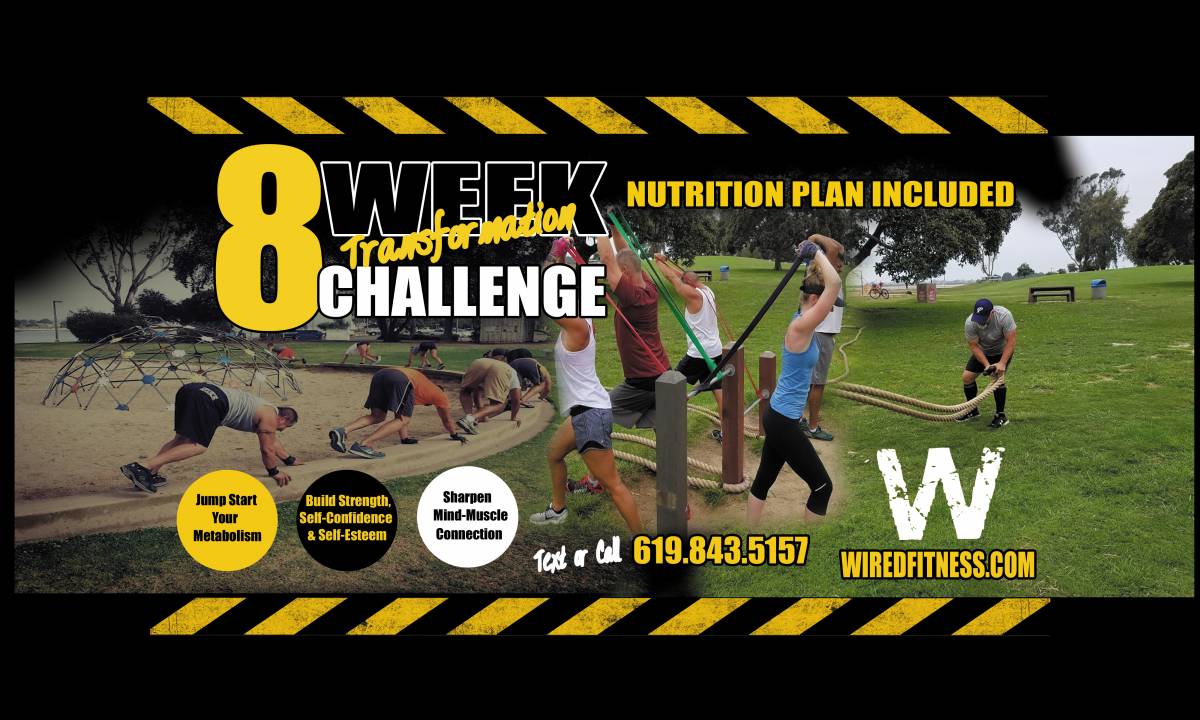 It's hard doing it on your own, at Wired Fitness San Diego we have created a culture of motivation in our fitness bootcamp classes!  We motivate you into learning how to get fit for life and help you maintain this progress over time.  We track your progress by measurements and before and after pictures while participating in our outdoor boot camp training programs. Our convenient schedule of morning and after work classes help to ensure you can fit us in your daily routine. We suggest you attend class a minimum of three days per week, although you can participate as much as you want with our unlimited packages!  Your training journey starts with a free class or consultation.  From there your trainer will set a schedule for you based on your goals, and other activities you are participating in. 
Your program will include:
A constantly varying workout regimen

HIIT interval styled training sessions 

Body assessment & composition testing (Optional)

Personalized macro & nutrition plan (Optional add-on)

San Diego's 'Best' Outdoor Fitness Bootcamp Class
San Diego Bootcamp,  Group Fitness Class, Personal Training, Youth Fitness
This Workout Will Kick Your Butt!

Bootcamp isn't for everyone. These classes are challenging and hard. Even if you think you are in shape, if you go to the gym regularly, you will be surprised at how tired you get in these classes. But don't give up! If you stick with it your endurance will build and you will see results. Personally, I love group classes. They motivate me and push me to work harder. Some people, my husband included, prefer to work out alone. That's totally fine, and in that case, bootcamp may not be for you. But if you are looking for a workout that is different and will kick your butt, give it a try! Hopefully you will love it as much as I do….2 years later!