BEGINS 01-05-2019
In 60 days you will shed fat, strengthen, tone and sculpt your body, increase your fitness levels, and most importantly, transform your lifestyle to carry these results with you. It incorporates individualized nutrition planning, expert personal training, and engaging group bootcamp classes to transform your body into a new you.
We will not have you starving your brain with drastic calorie restrictions, you will eat foods that you crave, prepare your meals from recipes and not just eating bland foods. This type of eating will stay with you long term. You won't yo-yo and bounce back from your results.
We will teach you how to lose weight and improve your fitness in a fun and rewarding way. Learn how to strip the fat, lose the extra weight, without damaging your metabolism and body.

What's Involved?
Exercise. The amount is up to you! We recommend a minimum of 3 workouts a week, the more the better. One of these sessions should be with a WF trainer individually, a workout created by your trainer or an outdoor bootcamp class.
Nutrition. We will introduce you to fast, easy, health and delicious foods in line with your goals that the whole family can enjoy. No bland foods that will leave you straying away from your plan. All of the recipes can be created with multiple servings you will be able to use throughout the week. You will learn how to create delicious meals so you can come up with meals on your own after the 60 days have ended. Every participant will have their macros calculated based on their goals and lifestyle.
Motivation & Support. This starts within you. That animal is hiding inside of you, hibernating, waiting to be unleashed. We will teach you how to set goals, achieve them, so you can overcome obstacles, both mental and physical, and lean to reach your full potential. You will build friendships with existing members and be part of a supportive group atmosphere. The trainers are available for you in case you run into roadblocks or have questions to ensure success.
Results. Set your mind to it and get shocking results. This isn't only about weight loss so we will create two categories, one for body composition and one for fitness levels. $50 from each participant will go into the pot and the winners of each category, one male and female, will split the winnings.
This is what you need to know. We will conduct measurements at the beginning and on the last day of the 60 DAY challenge. We will also do a mini fitness test to determine improvements in that category. The entry fee is $300 for non-members (includes a 2 bootcamp classes a week for 8 weeks) and $150 for current members. $50 from each participant will go into the the prize pot! You can add additional bootcamp classes, private training or exercise programs designed for you to do independently at a discount rate. Please advise and we will accommodate. You can still participate in the challenge without being entered into the contest (for those out of town). This challenge sold separately is valued over $700.
To join simply click here and complete the informational registration, click on 60 DAY Challenge in our store and get ready to change your life.
Are you ready for a change?  Stuck in a rut or plateauing in your current program?  Let Wired Fitness introduce you to a full-body, fun, interval-styled fitness bootcamp that will incinerate fat faster than ever before.

Boot Camp.  You'll find medicine balls and partner drills galore at the interval training-based workout classes offered by Wired Fitness. Their morning and after-work classes are available in various al fresco locations in Mission Bay, Carmel Valley, Solana Beach, and La Mesa. Find specific location information here. First class is free.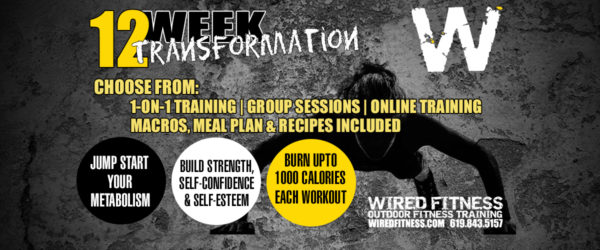 Welcome to Wired Fitness San Diego!  Are you ready to step out of your comfort zone to see results?  We are here to direct you along the right path and to help you hop on the success train.  You will get local San Diego bootcamp fitness classes, personalized gym workouts, or home workouts.  We will calculate your custom macro nutrient numbers to create an individualize meal plan that fits your lifestyle, schedule and goals.  You will get unlimited support during your 90 days so no worries about staying on track with your program.
Get Started today! 
Gluten Free Lime and Chili Rubbed Chicken Breasts
Ingredients:
2 teaspoons chili powder
2 teaspoons packed brown sugar
2 teaspoons grated lime peel
1/2 teaspoon salt
1/4 teaspoon garlic powder
1/8 teaspoon ground red pepper (cayenne)
4 boneless skinless chicken breasts (about 1 1/4 lb)
2 teaspoons olive or canola oil
Preparation Instructions:
Heat gas or charcoal grill. In small bowl, mix chili powder, brown sugar, lime peel, salt, garlic powder and ground red pepper. Rub both sides of chicken with oil, then with spice mixture.
Place chicken on grill over medium heat. Cover grill; cook 10 to 15 minutes, turning once or twice, until juice of chicken is clear when center of thickest part is cut (170°F).
Nutrition Information
1 Serving
Amount Per Serving
Calories: 200
Calories from Fat: 60
Total Fat: 7g
Saturated Fat: 1 1/2g
Cholesterol: 85mg
Fat: 1
Very Lean Meat: 4 1/2
Sodium: 390mg
Total Carbohydrate: 3g
Protein: 31g
Sugars: 2g
Fats & Oils: 1tsp
Meat & Beans: 4oz-eq
Percent Daily Value* (include footnote *Percent Daily Value are based on a 2,000 calorie diet.) Within the % Daily Values, nutrient information should be included for Vitamin A, Vitamin C, Calcium and Iron.
San Diego Magazine's Exquisite Weddings, December 2007
---
Bridal Bootcamp San Diego
By Christina Orvlovsky
If you're saying sayonara to 2007 with the resolve to get back in shape for your big day in 2008, it may be time to head to boot camp! No, you don't have to enlist in the armed forces to get the body benefits offered by a military-style workout. Several area fitness trainers offer outdoor boot camp classes that shape you up without shipping you out.
According to trainer Bryan Schuler of Wired Fitness, which offers a Bridal Bootcamp for brides-to-be, the classes are a great way to slim down, tone up and relieve the stress of planning a wedding.
"It's a high-intensity, time-efficient workout, which is what brides need when they're planning a wedding," he says. "They're getting a well-rounded, affordable workout in 60 minutes and they're accomplishing both their cardio and strength-training goals."
From conditioning drills and cardiovascular exercises to flexibility and strength training, Schuler's classes offer something for brides with a wide range of fitness and weight-loss goals, budgets and timelines.
"Brides should look to start a program depending on what their goal size is and how much they have in their budget," he adds. "If they just have a dress size to lose, four to six weeks may be sufficient. Still, some people are slower to lose weight than others, so I recommend three months so they can reach their goals. I've even had a bride lose three dress sizes!"
Along with boot camp workouts, Schuler offers brides-to-be a free nutrition program to balance healthy eating and exercise. Brides-to-be are welcome at all Wired Fitness classes, held at various times throughout the county, from Carlsbad and Carmel Valley to Mission Bay and the Embarcadero. Special bridal packages are available at Mission Bay and Carmel Valley locations.
San Diego Union Tribune:  In fitness and in health, February 28, 2006
---
Bridal program prepares women for their big day
By Christina Orvlovsky

When it comes to planning the perfect wedding, the devil is in the details: finding the perfect date, the perfect place and, most of all, the perfect dress. Once that dress is bought, however, a bride's concern is fitting into it. A program offered by Wired Fitness helps brides-to-be get a body that wows by the time they say their vows.
New in 2006, the program was created by personal fitness consultant Bryan Schuler.
"I decided to create classes where brides and bridal parties could get together, network, exchange ideas and vendor information, and be around like-minded girls with similar goals," Schuler explains.
Participants in the bridal fitness program follow a one-, three-or six-month transformation program, each consisting of thrice-weekly full-body outdoor fitness sessions and fitness and body composition assessments.
Nutrition programming can be added. Class activities run the gamut from crunches, lunges and squats to plyometrics, boot camp drills, stair climbing and jogging.
Looking forward to her September wedding, Sommer Recame is enjoying the camaraderie of her fellow brides-to-be, as well as the accountability of a regimented group fitness program.
"We keep each other motivated," Recame says, adding that she has even partnered with a fellow future bride to do cardio workouts on off days. "It's nice to come to a class and have something in common with other people without even knowing each other."
Plus, the fitness benefits speak for themselves, adds Amy Connole, who is just six weeks away from her April wedding.
"Bryan is very resourceful and creative and keeps the workout interesting," she says. "I came here a month ago with the goal of getting back into exercise to get toned for the wedding, and I've been seeing a lot of tightening. It's definitely something I want to keep doing even after I get married."
After all, just like marriage, fitness is a lifelong commitment.
Copley News, Spring 2006
---
Body-building brides shape up for their big day
By Shannon Mayo
Copley News Service
Brides-to-be are kicking up their fitness levels and escaping the stresses of wedding planning by enrolling in "bridal boot camps," an increasingly popular trend in the bridal industry.
Bridal fitness programs, which run anywhere from three months to one year in advance of the wedding date, are popping up everywhere from San Diego to Seattle. Brides are performing cardiovascular, butt-kicking exercises, which include strength training, stretching and yoga to ensure they are beaming with health on their big day.
"I obviously would be lying if I said I didn't want to look good in my dress," said bride-to-be Julie Hackworth, 34, of Seattle, who is taking classes with fitness trainer and Healthy Bride founder Christi Masi. "I've been on a kick just trying to get healthier and stay healthier and I had my diet in line, so now I just needed to kick up my fitness."
After three months of classes, Hackworth said she is much stronger and feels better than ever. "I think less about the weight I still have to lose and more about how great I feel and all of the good I'm doing for my health," she said.
Interestingly, Hackworth said her health-conscious friends don't talk about their weddings all that much, yet some women have swapped vendor numbers for wedding dresses, cakes and save-the-date cards. "I think it's a place where we can blow off steam and not really have to think about it for a while," she said. "But I definitely have developed friendships with these girls and we're all kind of united under this common thing of disliking this one person who's torturing you for an hour and a half."
Hackworth says the intensive, boot camp-like classes are definitely worth the money, time and effort. When she goes to the gym, she says, she knows she is going to the gym, but when she goes to the bridal classes, she's hanging out with friends in addition to getting a good workout.
Many brides-to-be, like Hackworth, are motivated to tone their bodies so they look nothing short of fabulous when they sport their wedding dress and later on, the honeymoon bikini. According to Dr. Cedric Bryant, chief exercise physiologist for The American Council on Exercise, the wedding day is an excellent motivator for women to get in shape and hopefully develop a workout routine that sticks. Depending on the fitness level of the individual, Bryant recommends women give themselves four to six months to make significant changes in how their body looks.
"If you adhere to sensible eating and a consistent exercise plan that involves cardio conditioning with resistance training, you'll be able to see some pretty dramatic results within that time frame," he said. "And if you can get them to stick with it, the odds of it becoming a long-term habit are pretty high." But Bryant does warn of the dangers of brides who take an overly aggressive approach, such as severely restricting calories, lifting too much weight or enduring cardiovascular exercise for too long. "Women have to be smart enough to realize the old saying that 'Rome wasn't built in a day' and you can't remodel your body in a couple of weeks either," he said.
Christi Masi, author of "The Healthy Bride Guide" and Modern Bride magazine's 25 Trendsetters of the Year, uses a circuit-style routine in her classes, where women are combining cardiovascular exercises with resistance training.
"We are always working our arms and abs, which are very high on the list for women," she said. "And arms in particular for brides."
Although Masi's program mainly focuses on fitness, nutrition is definitely a component. For the first class session, Masi's brides set goals and expectations and many aim to improve their eating habits. "In one of my classes, one woman said that she was going to cut out pizza and fried food from her diet," Masi said. "Another woman wanted to make sure she was eating all of her fruits and veggies every day." Other similar bridal boot camps have been sprouting in Arizona, New York and Texas, among other areas. In January 2006, personal trainer Bryan Schuler of Wired Fitness started up an outdoor fitness program designed specifically for brides and their bridesmaids. Last year, an engaged couple who transformed their bodies and lost weight before their wedding day inspired Schuler to create the classes.
"When I was at their wedding reception, everyone was telling me how great they looked," he said. "It felt good. I thought if I can help them, why can't I help others?"
Schuler accommodates every bride, working with woman at a variety of fitness levels and ages. And he likes to cap the classes at 10 to 12 people to keep it personal. But healthy-minded brides are going to want to plan financially for a firm and fit body. Schuler, for instance, charges between $180 and $240 for one month of classes. Masi's rates range from $110 to $258 for six weeks of classes.
Though it just might be worth it. After the wedding day, the bride only has the photographs, videos and the groom to remember her one special day. Schuler believes brides want to flip through their wedding albums with pride.
"These are pictures you will be looking at for the rest of your life," Schuler said. "Do you want to say 'Man, I was out of shape?' or 'I looked fabulous.' You are going to want to look good."
Price:  $225
Attend 'Unlimited' Bootcamp classes per in either a 4 week period or that given month during your term.  
Private One on One Bootcamp Sessions
No Driving!
No Childcare Needed!
No Lurkers!
Personalized Attention
Bring Some Friends (5 People Total)
Private and Intimate
All Equipment Provided!
Monthly Measurements and Assessments
Unlimited Support and Guidance
Wired Fitness San Diego Bootcamp Reviews & Awards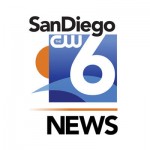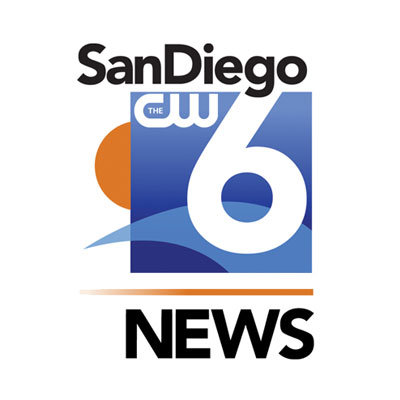 BEST OUTDOOR FITNESS WORKOUT by CW 6 Morning Show

 BEST SAN DIEGO BOOT CAMP by DiscoverSD.com

BEST PERSONAL TRAINERS by OurCitySD.com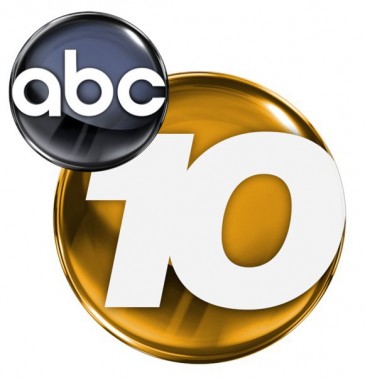 VOTED A TOP BOOT CAMP FITNESS CHOICE by San Diego's A-List 2009 – 2017 & ONE OF THE TOP SAN DIEGO PERSONAL TRAINERS 2009 – 2015

BEST OUTDOOR BOOT CAMP by CITY VOTER 2009