In our 60 DAY CHALLENGE you will shed fat, strengthen, tone and sculpt your body, increase your fitness levels, and most importantly, turn your lifestyle around to carry these results with you. It incorporates individualized nutrition planning, expert personal training, and engaging group bootcamp classes to transform your body into a new you. 
We will not have you starving your brain with drastic calorie restrictions, you will eat foods that you crave, prepare your meals from recipes and not just eating bland foods.  This type of eating will stay with you long term.  You won't yo-yo and bounce back from your results.  
We will teach you how to lose weight and improve your fitness in a fun and rewarding way.  Learn how to strip the fat, lose the extra weight, without damaging your metabolism and body.
What's Involved?
Exercise.  The amount is up to you!  We recommend a minimum of 3 workouts a week, the more the better.  One of these sessions should be with a WF trainer individually, a workout created by your trainer or an outdoor bootcamp class.
Nutrition.  We will introduce you to fast, easy, health and delicious foods in line with your goals that the whole family can enjoy.  No bland foods that will leave you straying away from your plan.  All of the recipes can be created with multiple servings you will be able to use throughout the week.  You will learn how to create delicious meals so you can come up with meals on your own after the 8 weeks have ended.  Every participant will have their macros calculated based on their goals and lifestyle.
Motivation & Support.  This starts withing you.  That animal is hiding inside of you, hibernating, waiting to be unleashed.  We will teach you how to set goals, achieve them, so you can overcome obstacles, both mental and physical, and lean to reach your full potential.  You will build friendships with existing members and be part of a supportive group atmosphere.  The trainers are available for you in case you run into roadblocks or have questions to ensure success.
Results.  Set your mind to it and get shocking results.  This isn't only about weight loss so we will create two categories, one for body composition and one for fitness levels.  $50 from each participant will go into the pot and the winners of each category, one male and female, will split the winnings.
This is what you need to know.  We will conduct measurements at the beginning and on the last day of the 60 DAY CHALLENGE.  We will also do a mini fitness test to determine improvements in that category.  The entry fee is $150 for non-members (includes a free Saturday bootcamp class) and $50 for current members.  $50 from each participant will go into the the prize pot!  You can add additional bootcamp classes, private training or exercise programs designed for you to do independently at a discount rate.  Please advise and we will accommodate.  You can still participate in the challenge without being entered into the contest (for those out of town).  This challenge sold separately is valued over $700.  
To join simply click here and complete the informational registration,  click on 8 week program in our store and get ready to change your life. 
Stop into Nutrimart Convoy (4425 Convoy Street) Mondays and Fridays to see
Bryan
& Chookie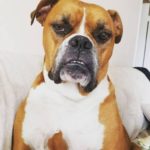 …..
Pick my brain on the right supplementation protocol for your goals, body and lifestyle. 
ALL Wired Fitness clients, members, referrals receive 10% OFF their purchases at this location. 
Not local in San Diego, contact me to setup shipping on your purchase.
I'm Looking for 18 people who want to lose 5 Inches and drop 10 Pounds in ONLY 15 Days?
I'm testing out a new "beta" program that combines metabolic training, nutritional programming and cleansing together to help you burn maximum fat pounds and inches in only 15 days.
So I'm effectively looking for 18 guinea pigs to test drive my new 5-10-15 fat loss program.
Just the thing you'd been waiting for! 🙂
If this sounds like it's something you'd want to do then let me know today by replying to this email or just call me at (619) 843 – 5157 because the program starts on Monday, February 17th 2014.
Here are some details about the program that you should know before you consider joining…
This is a 15 day training and nutrition (manipulation) program that's relatively intense.  You will take your body through a 10-day Herbal Cleanse that is very safe and you eat REAL food the whole cleanse.  You're going to work hard for 15 days, either in class or independently BUT your results are going to come fast and will be significant when you follow my new program.
Some people will lose as much as twelve pounds during these 15 days and even more than just five inches of their thighs and waist combined, but I'm estimating that the average loss will be five inches off the total body and 10 pounds of fat in only 15 days – which is why I'm naming this my 5-10-15 fat loss program. 
Creative, right?
Here's how it works… You'll come and workout with me three to five days per week for 15 days. And you'll follow the eating plan that I'll give you (because you can't out train a bad diet).
Like I said, the workouts will be challenging and intense, but they can be modified for all fitness levels so don't worry if you're new to working out. And you will experience soreness in your muscles. Nothing too bad, but definitely some soreness letting you know that you just had an awesome workout.
Now here's the best part of this whole thing… the cost.
Since this is my beta version and since I'm only taking on a small group of 18 new clients on this program. I've priced it for anyone to afford.
The entire 5-10-15 fat loss program is only $125 ($76 for the products and $49 for the classes)… includes cleanse, omegas, and the BEST Energy Drink on the market…..PLUS 15 Days of Bootcamp access.
Like I said the program starts next Saturday at my Mission Bay Fitness Camp at 800AM here in San Diego. So if you want to be one of the first 18 people on the program and get a lot of fat burning and muscle tone done in only 15 days then you need to call me now at (619) 843-5157 to lock in your spot for next Saturday.
If you have any questions just reply to this email or call me at (619) 843-5157.
I have a feeling this program is going to sell out quickly at this low price and with the limited number of spots available. So don't wait if you think it's right for you.
Looking forward to seeing you in the program next Saturday!
Bryan Schuler
Fruits provide antioxidants; vitamins and minerals that you need to not only stay healthy but to build lean muscle. Since fruits tend to be somewhat limited on most low-carb diets, you want to make sure that the fruit you do eat gives you as much bang for your buck as possible.
Here are the Top 5 fruits for building muscle:
Pineapple is an awesome fruit to eat post-workout. Not only does it give you a quick burst of energy, but it also delivers steady energy because the fiber in it slows the absorption of sugar. But that's not what makes pineapple a bodybuilder's favorite fruit. Pineapple is also rich in bromelain, an antioxidant that reduces inflammation and muscle pain.
Watermelon is one of the healthiest fruits you can eat. Its high water and fiber content make you feel satisfied, the fiber slows sugar absorption and it's one of the best sources of the amino acid citrulline. Citrulline is used to make arginine, another amino acid, which is really important for your nitric oxide levels. That nitric oxide is a natural vasodilator – it dilates your blood vessels, which helps you to look pumped, but also helps speed nourishment to your recovering muscles.
Apples are loaded with fiber, which means they provide steady, slow energy and have a low-glycemic index. The skin is also loaded with polyphenols, which help to increase strength and fight body fat.
Aside from being loaded with fiber, bananas are also a great source of potassium. Potassium helps control your fluid levels, draws water to your cells and help to keep you from getting muscle cramps.
Berries are loaded with antioxidants, which can not only help you avoid illness, but also speed muscle recovery, reduce inflammation and build your heart health. They're jammed with fiber, so they're one of the best low-glycemic fruits.
Personal Trainer Food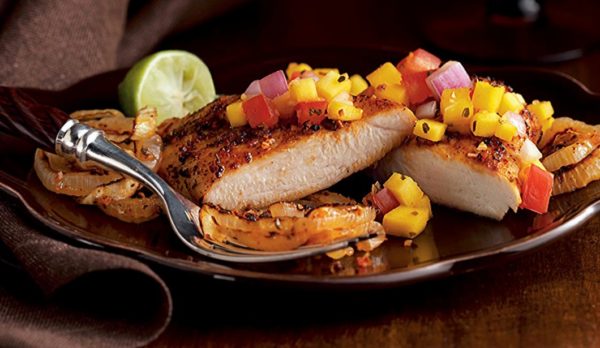 Prepared for YOU!  Shipped Frozen in Dry Ice!
Ready to eat!  No hassle!  1/3 of the cost of eating out!
COUPON CODES = singleparent = $75 OFF | relief60 = $60 OFF
What are Superfoods?
   They have been touted all over the media as the best foods to eat for optimal energy, nutrient intake and providing substantial health benefits such as antioxidants, healthy skin and nails, digestive support, and the list goes on.  Superfoods are a special category of foods found in nature. By definition they are calorie sparse and nutrient dense meaning they pack a lot of punch for their weight as far as goodness goes.They are superior sources of anti-oxidants and essential nutrients – nutrients we need but cannot make ourselves
Look for these items the next time you go food shopping:
Lean red meat (93% lean, top round, sirloin)- eat sparingly
Poultry – Lean chicken or turkey, white meat
Whey Protein Isolate Powder mix (look for brands that have very little additives and sweeteners)
Cruciferous Veggies (Carrots, Cauliflower, Broccoli)
Beans – red, black, kidney, baked…
Sweet Potato
Spaghetti Squash
Butternut Squash
Quinoa (great as a pasta replacement or a salad filler)
Brown Rice
Whole Oats (Oatmeal, Muesli, etc)
Mixed Nuts (raw, unsalted)
Everyone eats carbohydrates. You pretty much can't get around it. We need carbs for energy after all.
But the questions still remain: How many carbs should I eat in a day?
Are there drawbacks from eat too little or too many carbs?
What are the side effects of eating carbs or abstaining from eating carbs?
When should I eat carbs during the day?
As with How much fat to eat in a day and How much protein to eat in a day, it all depends on a couple factors:
Job

Insulin resistance

Activity level

Target body weight

Exercise goals

Lifestyle
The most recent Dietary Guidelines for Americans, as stated by the Department of Health and Human Services, suggest that roughly 50% of your daily calories come from carbs. Thus, a person who eats approximately 2,500 calories per day should take in about about 300 grams of carbs. This number is not altogether bad for the average American, but we have to take into consideration the sources of those carbs.
These are the kinds of carbs to avoid at all costs:
Sugary snacks and pastries

Sugar-sweetened soft drinks or fruit juice

Candy

Cookies

Regular fried greasy chips

Processed, packaged snack foods

High sugar kids cereals

Processed white flour products such as white bread and pasta
These foods offer virtually no nutritional value, and they contain far too many calories. Some of these foods also contain saturated and trans-fats that are bad for your heart, and sugary foods can lead to such maladies as type II diabetes and cardiovascular disease. Specifically if you are already insulin resistant, you should avoid these bad carbs as they will just ruin your day by making you tired, slow, dumb, and hungry.
Instead choose these kinds of carbs:
Fresh fruit

Vegetables

Whole wheat and whole grain products

Beans, nuts, and other legumes
When Do I Need More Carbs?
People that exercise with high intensity or with prolonged endurance, can benefit from a high carbohydrate intake before exercise. It is feasible to consume a high carbohydrate meal before a marathon, or a moderately high carbohydrate meal before lifting weights or martial arts training. It is not a good idea to consume too many carbs in one sitting, but 50 grams is not out of the question if you are preparing for a physically draining event.
During and after exercise is also a key time to consume carbs. In fact this is the only time it is recommended to consume sugary carbs. I tend to sip on Gatorade during a workout and my post-workout Shake contains about 40 grams of carbs in the form of dextrose and about 36 from natural apple sauce. This helps me to replenish lost glycogen stores and restart protein synthesis after a demanding workout.
When Do I Need Fewer Carbs?
There is no need to eat carbohydrates at night. Ever. Some folks believe in consuming a high-carb meal the night before an event like a marathon, but I just don't see it. I would say eat that meal in the morning if the event is in the late morning or early afternoon. The best time for a high carbohydrate meal is in the morning, when your body is prepared to uptake glycogen for energy for the day. Lunch should be a moderate carb meal as you don't want to get that 'bonk' feeling in the middle of the afternoon. Also consider that if you don't plan to exercise during the day then there's really no need to gulp down many carbs at any point in the day.
Carbs and Fat Loss
If you are on a fat loss diet, then there's definitely no need to eat more than 100 grams of carbs in any one day. I don't necessarily support Atkins, but there are valid points to that diet.  Ultimately, you should contact a Nutritionist for your specific prescription.
 In conclusion, I recommend that if you are moderately active, you should derive maybe 30% of your daily calories from carbs. Sure, my opinion differs from specialist government agencies, but that's only because I have seen low carb diets work. I have also seen Americans grow obese and suffer from a long list of carbohydrate induced diseases.
A 200 lb man on a 2500 calorie diet would probably eat maybe 180 grams of carbs in a day, all from unprocessed whole food sources. A 140 lb woman on a 1500 calorie diet might only eat 100 grams of carbs in a day.
Someone on a strict diet might limit themselves to 50 grams of carbohydrates a day regardless of sex or weight. Just remember to avoid those nasty sugary processed carbs so that you can stay healthy, avoiding energy crashes and adult-onset type II diabetes.
Almost all nutritious food has fat in it. Fats are used for a variety of purposes including transporting vital nutrients to cells, assisting in digestion of certain foods, and providing us with energy in times of nutrient depletion. To be healthy you can't, and shouldn't, stay away from fat.  Still we find ourselves asking:  
How much fat should I eat in a day? 
What are the pros and cons of eating low-fat or fat-free?
What kind of fat should I be eating most?
Which foods provide healthy fats and which foods will kill me quickly?
It all depends on a couple factors:
Current bodyweight

Dietary goals

Cholesterol profile

Activity level

Lifestyle

Time of day
The American Heart Association recommends limiting dietary fat to 30% of total calories. Take into consideration however, if you are overweight, need to lower blood cholesterol, or have another medical concern, you may need less than the recommended 30%.
Why do I Need to Eat Fat?
Fats are vital to many of the body's primary functions, specifically digestion and nutrient absorption. The main form of fat found in food and also found in the body, makes up most of the body's stored energy. You may have heard of these type of fats before, we call them triglycerides. When your body is at rest or performing activity of a low intensity, it generates most of its energy from free fatty acids, which are released from the body's stores of triglycerides.
The calories in fat molecules (9 calories per gram) provide more than twice as much energy as carbs and protein (4 calories per gram). This is especially true in a glycogen depleted state, in which the body turns to fat for nearly all of its energy.
Lipids (fats) in foods transport fat-soluble vitamins to the intestines. This facilitates the absorption of of many vital nutrients such as A ,D, E and K. You risk developing deficiencies for some of these nutrients without an adequate amount of fat in your diet.
Eating foods that are high in fat helps us moderate our appetite through two means:
fat satiates hunger; you feel more satisfied after eating when you consume a meal higher in fat

since fat digests slower than carbs or protein, the presence of fat in the digestive system slows down the digestion process. This means a higher fat meal will stay in your stomach longer than a lower fat meal.
You might find yourself faced with increased hunger when your intake of calories from fat is reduced below 20% of total caloric intake.
Omega-3s and Omega-6s, the essential fatty acids, need to be ingested as part of the diet, as they cannot be manufactured within the body. These nutrients are the essential building blocks of compounds and molecules that are responsible for performing vital bodily functions such as helping blood to clot, immune system response, and blood pressure regulation. In women, the essential fatty acids also aid in healthy childbirth. The essential fatty acids can be found in foods containing soybean or canola oil, as well as in sardines, tuna, and salmon.
We also need to be aware that when fat is removed from most foods, the food manufacturers usually add carbohydrates in order to preserve a desirable taste and texture. Typically these carbohydrates are the worst kind of carbs for your body as they are mostly high-glycemic, processed refined sugars. Many low-fat and fat-free products remain energy dense for just this reason, since they still contain a high concentration of calories from carbohydrates rather than fat. 
We always need to remember that the source of our calories counts. Whether they come from fat, protein, or carbs we always need to be sure to use moderation when choosing portion sizes, even when eating fat-reduced foods. By now everyone is aware that the increasing variety of lower fat items is directly proportional to the American average weight going up, up, up.  Eating reduced fat or fat free is not the solution for weight loss. In fact, eating too many of these foods over the course of our childhood, teenage, and young adult years, can often lead to nasty diseases such as adult-onset type II diabetes.
Why Should I Stay Away From Fat?
The answer is simple: you shouldn't. The folks that should really stay away from fat the most are those with high cholesterol, and even then, they should be sure to consume the proper ratio and amounts of Omega-6 and Omega-3 fatty acids to stay healthy. If you have been told by your doctor that you need to reduce cholesterol, you should attempt to stay away from pork, beef, and eggs. Also check labels often for cholesterol content, because something like a salad dressing might contain more cholesterol than you think.
If you are extremely overweight, you will probably want to go easy on the fat only because it is so calorie dense. But in the same respect, if you are willing to bring your carbohydrate intake under 100 grams per day, then you should replace those lost carbs with protein and healthy fats.
When Should I Stay Away From Fat?
During the day you will probably want to stay away from fat late at night, and anytime near or around a workout. You want glycogen to be readily available, so you won't want slow down digestion by consuming fat before or during a workout. Doing so would also steal blood away from your extremities to send to the stomach to assist with digestion. It may sound petty, but every little bit counts. You also want to get fat-free glycogen back into the muscles ASAP after training. Therefore your post workout shake should contain 0 grams of fat if possible.  My post workout shake contains, no sugar added apple sauce, cinnamon, waxy maze (Dymatize Flud), and Quattro Protein.
In conclusion we can say that fat is good. Deriving 30-40% of your daily calories from fat is acceptable. Try to eat healthy fats from fruits, veggies, fish, eggs, nuts, and canola/soybean/olive oil. Minimize trans fats and saturated fats, making sure not to eat fats that are solid at room temperature like butter and animal fat. Try not to cook with fat either, since cooking healthy fats actually makes them unhealthy fats.
Eating a lower calorie, higher protein, higher healthy fat, lower carb kind of diet is one sure way to stay healthy and lose some weight. This is the type of lifestyle that can be permanent and effective!
Also, read How Much Protein I Should Eat and How Many Carbs Should I Eat.
Hardcore bodybuilders, powerlifters, and other weightlifters eat a ton of protein in a day. OK, they don't eat a "ton", but they do eat more than the average person.
Just how much protein do they eat?
How much protein do you eat?
How much protein is appropriate?
Can we eat too much protein?
If so, what are the side effects?
The ultimate question is: How much protein should I eat in a day?
As with how much fat to eat in a day and how many carbs to eat in a day, it all depends on a couple factors:
Age

Body size

Diet

Activity level

Lifestyle
The recommended amount of protein for a healthy adult is 0.8 grams of protein per kilogram of bodyweight. Since a kilogram is roughly equal to 2.2 pounds, that translates into .36 grams of protein per pound of bodyweight.
Get Some!
An exception to this rule is the recommended levels for pregnant women, which say that pregnant women should eat 10 grams more each day than the recommended amount. Lactating women require an additional 15 grams of protein during the first six months of nursing, and an additional 12 grams after that.
I firmly believe that this recommendation is grossly inadequate. In fact I wouldn't recommend any less than .8 grams of protein per pound (rather than per kilogram) of body weight, for people looking to maintain a healthy body composition, and I wouldn't recommend any less than 1 gram of protein per pound of body weight for people looking to gain muscle.
Males who participate in regular vigorous exercise typically will eat from 1 to 1.5 gram of protein per pound of body weight. This can be both positive and negative for the body. The additional protein will assist in muscle recovery and fat loss, but the effects of digesting the protein will place additional stress on the body.
Why Should I Limit My Protein Intake?
While protein is as vital to cellular metabolism as oxygen, there certainly lies a threshold for healthy and unhealthy consumption levels especially for those in poorer health. Processing protein requires a lot from kidneys and liver which is why those with problems with either of those organs are often ordered by their physicians to eat a lower protein diet.
An indirect drawback from excessive animal protein consumption is its effect on the cardiovascular system. Since many meats contain a fair amount of saturated fat, this can lead to atherosclerosis, or hardening of the arteries, as well as obesity.
For example, only 25% of a T-bone steak's calories come from protein while the rest comes from saturated fat. Even a leaner cut of beef like a flank steak is still roughly 50% fat. The same holds true for eggs. Only 31% of eggs' calories come from protein. Fish and chicken are certainly better sources of protein.
Remember when eating a diet higher in protein to drink plenty of water in order to replenish the considerable amount lost during protein metabolism. Try and stay on the safe side by avoiding extreme high-protein diets full of saturated fats like the ketogenic diets (Atkins) and you will be in much better physical standing.
To Gain Muscle:
I recommend 1 gram of protein per lb of lean body mass for males and females who exercise at least 3 times per week and are trying to gain muscle mass.
A 200 lb man with 10% bodyfat would aim to consume about 180 grams of protein in a day. That's 6 meals with an average of 30 grams of protein per meal, and THAT, my friends, is quite doable.
Get Some!

If you have trouble consuming that much protein with food alone, I highly suggest you pick up some Optimum Nutrition Protein Powders, a source of inexpensive, high quality protein. One extra protein shake a day could make all the difference in the world.
To Lose Fat:
I recommend .8 grams of protein per lb of lean body mass for males and females who exercise at least 3 times per week and are trying to lose body fat.
A 150 lb woman with 25% bodyfat would aim to consume about 90 grams of protein in a day. That's 3 meals with 20 grams of protein per meal and 3 snacks with 10 grams of protein, and THAT, my friends, is also very doable.
More importantly, keeping your unhealthy fat consumption and processed carbohydrate consumption low, will go a long way to preserve your health for the long haul.
Thanks!  The Wired Fitness Bootcamp Staff
If you have been trying to lose weight, you've probably tried exercising.  You've also heard me say that low intensity cardio is NOT ideal when it comes to fat loss.
You need to focus on high intensity exercise (HIIT, Bootcamp, etc…).   Today, I'm gonna bust another common exercise myth:
"You must work out every day to see results." Have you ever fallen for this myth?
Don't worry. Most people have at some point.  To be completely honest, this myth is really just a technique that salesmen use to sell gym memberships and exercise equipment.
Let me start by saying… this is NOT true.
You DO NOT need to exercise every day to see results.  In fact, exercising every day can actually be downright harmful.  It can make it harder to burn fat. Here's why – Training every day doesn't allow your body the time it needs to recover, so you end up overtraining.
What happens when you overtrain?
Fat-storing hormones flood your system!
That's why 'just eating less' doesn't work either. When you just eat less, you trigger your body's starvation mode.
When this happens, your body does everything it can to hold onto fat… because it doesn't know when it might get to eat again.
When you exercise too often, the SAME THING happens.  In other words, exercising every day will DESTROY your results and your chances of ever getting a flat, firm stomach.
The solution?
Try training for no more than four days a week. If four workouts per week doesn't change your body fast, your program stinks!