Wired Fitness San Diego is coming back to Allied Gardens and San Carlos April 1, 2018.  We are offering a high intensity interval-style outdoor fitness workout for participants aged 10-80.  Everything we do is modifiable for any fitness level.  Experience it today for FREE!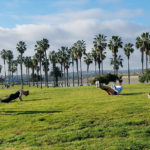 Voted one of the best outdoor fitness businesses and personal trainers in San Diego for the past 7 years.  All of our workouts are full-body, offering a diverse arsenal of movements and equipment to challenge and shock your body.  If you are ready for your metabolism to take off, we will introduce you to the most effective and efficient way to accomplish this.  We also offer macro calculations, full meal planning based on your goals, and monthly body fat assessments to track progress.

We will be starting Youth Fitness Classes at Mission Bay Park for ages 8-17 on January 14, 2017.  These classes will accomodate ALL levels from beginner to advanced.  Some of the benefits you can expect to recieve for your athletes:
Self-esteem and confidence improvement
Increased agility, speed and coordination
Increases in strength and power
Flexibility improvement preventing injuries
Decrease in body fat and weight maintenance
Sharpened balance
Strengthened core and improved posture
Improved cardiovascular and muscular endurance and function
Ability to concentrate better, improving memory skills and brain function
Heightened sports performance
Adoption of a health lifestyle
These classes will run on Saturday's 9:15AM & Sunday's 9:00AM (start times subject to change)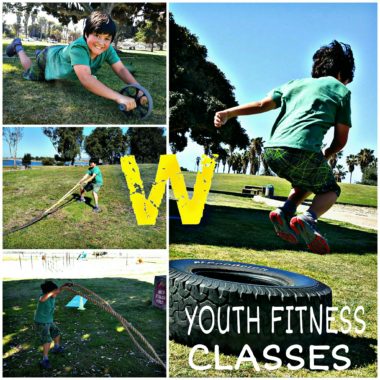 Your instructor for this awesome class and session will be Bryan Schuler.  He holds a Master's Degree in Exercise Science, specializing in performance enhancement and injury prevention.  He also maintains several upper level certifications that will help take your child to new levels of athletics or just get them in better shape while adopting a healthy lifestyle.  See more about your instructor here.
Contact him at 619.843.5157 with any questions or concerns.

Fun & Challenging Evening Workouts at the Bay
Are You Ready for a Challenge?
The below challenge can be done using weight plates, dumbbells, barbells, kettle bells, medicine balls, gallon water bottles or even grocery bags filled with sand.
The lunges are per side
Adjust the #'s based on your fitness level, just keep it progressing by the day.
Challenge yourself and push past your normal limits to achieve the best results.
Let me know if you have any questions.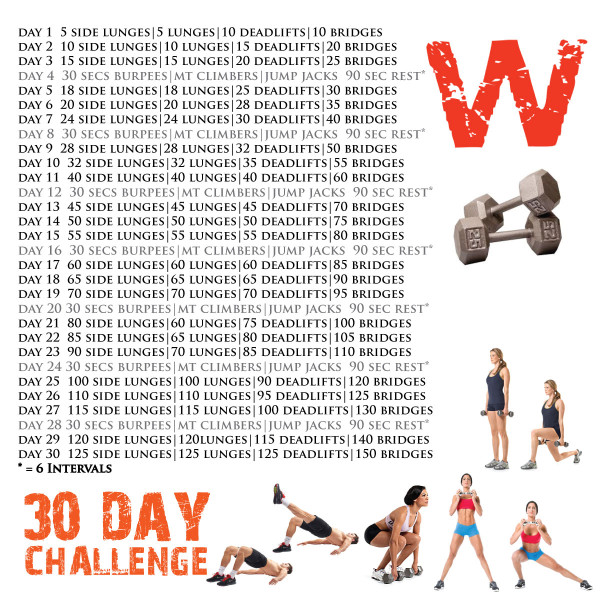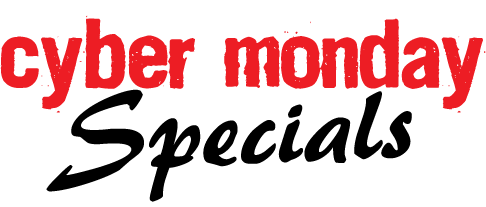 If you've been away from Wired Fitness for over a year or a 'New Client' you can take advantage of this offer!
$99 a month for Unlimited Classes (reg $150)
Package of 3, 6, 9, 12 plus months available at this price.
Private and Buddy Training Specials up to 50% discount till Monday 11:59PM (12/1/14)
SALE COMPLETE!

Welcome to Our Fitness Training Store!  Get Started TODAY…. Choose from outdoor group bootcamp classes, youth fitness and performance training session, private and buddy personal training, bridal programs, nutrition planning, macro calculations and body fat assessments.
We are also available for corporate events, brown bag lunches, fitness programs on campus and gym design for your facility.

I'm Looking for 18 people who want to lose 5 Inches and drop 10 Pounds in ONLY 15 Days?
I'm testing out a new "beta" program that combines metabolic training, nutritional programming and cleansing together to help you burn maximum fat pounds and inches in only 15 days.
So I'm effectively looking for 18 guinea pigs to test drive my new 5-10-15 fat loss program.
Just the thing you'd been waiting for! 🙂
If this sounds like it's something you'd want to do then let me know today by replying to this email or just call me at (619) 843 – 5157 because the program starts on Monday, February 17th 2014.
Here are some details about the program that you should know before you consider joining…
This is a 15 day training and nutrition (manipulation) program that's relatively intense.  You will take your body through a 10-day Herbal Cleanse that is very safe and you eat REAL food the whole cleanse.  You're going to work hard for 15 days, either in class or independently BUT your results are going to come fast and will be significant when you follow my new program.
Some people will lose as much as twelve pounds during these 15 days and even more than just five inches of their thighs and waist combined, but I'm estimating that the average loss will be five inches off the total body and 10 pounds of fat in only 15 days – which is why I'm naming this my 5-10-15 fat loss program. 
Creative, right?
Here's how it works… You'll come and workout with me three to five days per week for 15 days. And you'll follow the eating plan that I'll give you (because you can't out train a bad diet).
Like I said, the workouts will be challenging and intense, but they can be modified for all fitness levels so don't worry if you're new to working out. And you will experience soreness in your muscles. Nothing too bad, but definitely some soreness letting you know that you just had an awesome workout.
Now here's the best part of this whole thing… the cost.
Since this is my beta version and since I'm only taking on a small group of 18 new clients on this program. I've priced it for anyone to afford.
The entire 5-10-15 fat loss program is only $125 ($76 for the products and $49 for the classes)… includes cleanse, omegas, and the BEST Energy Drink on the market…..PLUS 15 Days of Bootcamp access.
Like I said the program starts next Saturday at my Mission Bay Fitness Camp at 800AM here in San Diego. So if you want to be one of the first 18 people on the program and get a lot of fat burning and muscle tone done in only 15 days then you need to call me now at (619) 843-5157 to lock in your spot for next Saturday.
If you have any questions just reply to this email or call me at (619) 843-5157.
I have a feeling this program is going to sell out quickly at this low price and with the limited number of spots available. So don't wait if you think it's right for you.
Looking forward to seeing you in the program next Saturday!
Bryan Schuler