San Carlos & La Mesa Personal Training for As Low As $30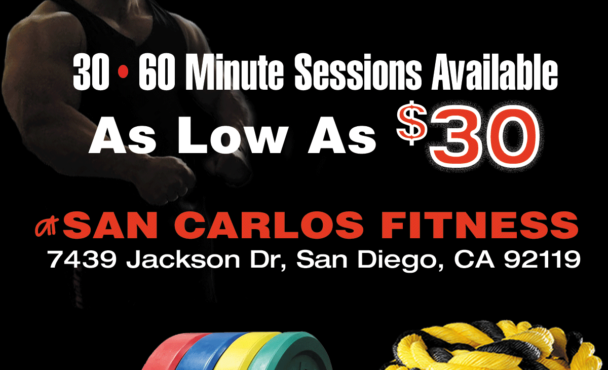 Improving your fitness is a marathon, not a sprint.  Nothing happens over night and there is no magic formula.  If you struggle with stability, mobility or injuries, while others may be plateaued at an optimal level of fitness.  At Wired Fitness San Diego, our personal trainers, can adapt to your individual needs no matter where your fitness level is at.  Our experienced coaches will create the perfect personal training workout that promotes success in and out of the session.  The sessions can take place anywhere, all of our equipment is mobile.  If you'd like to train in a gym there are a few choices around the San Diego area.  Workouts will consist of cardio, strength, plyometrics, core, flexibility or stability.  All workouts will be created for you and in-line with your fitness and program goals.
PRICING:
Five 30-Minute Sessions – $30 Each (per session)

Ten 30-Minute Sessions – $25 Each (per session)

Five 60-Minute Sessions – $55 Each (per session)

Ten 60-Minute Sessions – $45 Each (per session)
Add a participant to your session for $10 for 30-minute and $15 for 60-minute.  +3 or more participants or large groups call for pricing
If you'd like a more affordable option, check out our group training classes held in our outdoor venues.  These classes are still approached as a personal training session, just in a larger group.  No matter what program you choose a Wired Fitness personal trainer will make sure you reach your goals in the most effective way that will last a lifetime.
Check out some of our testimonials and reviews highlighting our training methods.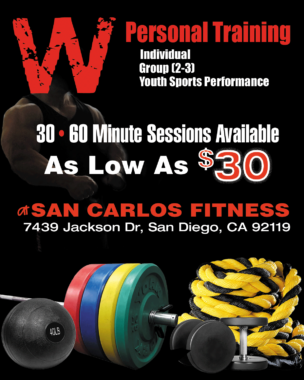 UncategorizedMar 19th, 20180 comments