Carmel Valley-Del Mar Outdoor Fitness Classes
Carmel Valley's original outdoor fitness class.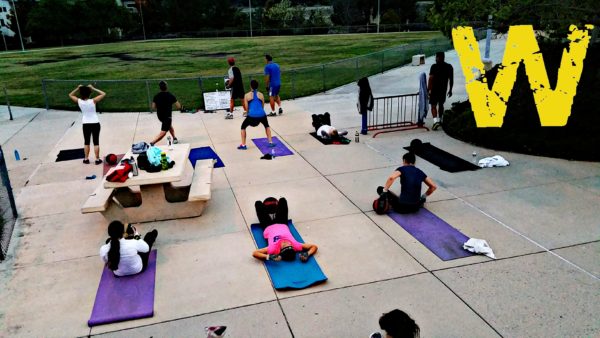 This outdoor fitness class meets at the Community Park to either the left side or right side of the recreation center building.  Our outdoor fitness bootcamp workouts in this location utilize bodyweight, resistance bands, medicine balls, sandbags, ropes and TRX.  There is plenty of grounds for cardio, included is a incline ramp for drills, 3 staircases and an amphitheater to be utilized as a step or box.  This class includes the general fitness enthusiast, cyclists and marathon runners.  All fitness levels, abilities and ages are welcome to participate in this 60-minute class.  Clients have ranged from 14-75 yrs old.  If you'd like to meet your personal trainer Bryan click here.
Check out some of the client testimonials for our fitness classes