Trainer Opportunity & Mentorship Program
Looking for 'Kick-Ass' Bootcamp Trainers
…that have insane energy, can get people fired up, bring it every time!
Not looking for a Group X Instructor to stand in front, exercise and lead a class!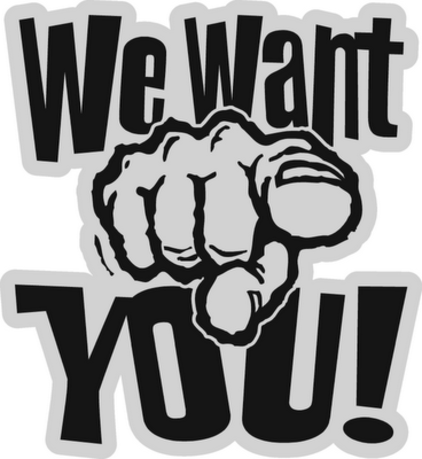 Skills Needed for Our Candidate:
Personal Training Experience and/or Health-Fitness Education: Individual, small group or large group training experience preferred (can and will consider a select candidate to mold and shape from ground zero if the passion is there. Form and technique is essential).
Communication Skills: You will be interacting face to face, via email or phone on a daily basis with WF Clients. These clients will rely on you, the professional, to support, guide and motivate them. These clients will possess different goals, needs, come from different backgrounds, lifestyles, and participate on different fitness levels. You will have to determine the best form, preparation, and delivery of all instructions in classes as well as out of the class setting among Staff at WF.
Other Skills & Qualities: Organization skills, and passion are a must. We want a business minded, innovative, creative individual that thinks outside the box that everyone else is in. 
What WF Expects:
Join in an existing group to experience the classes from a client's perspective

Shadow existing trainers

Assist with form, technique instruction and provide modification as needed

Interact with clients

Assist senior trainer with creating fun, challenging and intense workouts

Maintain a flexible schedule during peak training times

Be punctual to classes and client meetings

Possess reliable transportation for you and your equipment (provided) to class locations

Conduct fitness assessments for the clients

Currently hold or in the process of obtaining a Nationally Accredited certification and are insurable

Hold a current CPR/First Aid certificate
This is NOT an immediate paying position until you are in your own class setting.  This is an opportunity to grow as a trainer, to develop and fine tune your group skills, adopt new business strategies, and create an opportunity to share revenue (not get paid by the hour).
Does this sound like you? Remember, I am NOT looking for space-takers, clip board trainers, rep counters…
If so email me your….
Resume

Bio

Current contact information

Current position

What made you get into the fitness industry?

3 ways you would creatively market your training program?

What part of San Diego you live in and how far are you willing to travel to teach?

What is your availability? (Mornings, Evenings, Weekends)

Fitness or Active Photos of You

Why we should consider you as a candidate for our Bootcamp Trainer position?